Lesser-Known Casino Games to Play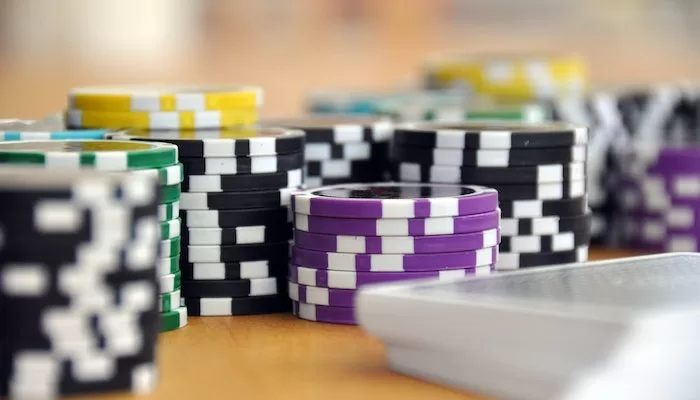 Online casinos have become a popular way for players to gamble for real money from the comfort of their homes. While these casinos offer many of the same games as traditional brick-and-mortar casinos, many lesser-known online casino games are just as fun and exciting to play. In this article, we will explore some of these games, including how they're played and why they're less well-known than other online casino games.
Let It Ride
Let It Ride is a casino game that has elements of poker. The game's objective is to make the best possible five-card hand using the player's three cards and the dealer's two community cards. Players are dealt three cards, and they can choose to withdraw or let it ride with their bets based on the strength of their hand. The game is less known because of its relatively high house edge of over 3%. Furthermore, some players may find it less exciting compared to other casino games with more strategy involved.
Yablon
Also known as Red Dog, Yablon is a simple card game of chance. In this game, players predict whether the value of the third card dealt will fall between the values of the first two cards. Players can make various bets, including betting on the cards' spread and specific card values. While the gameplay is relatively simple, the betting system and payouts can be confusing for some players. This, combined with the fact that it is not offered in many online casinos, has led to Yablon being less known among casino players.
Pai Gow Poker
Pai Gow Poker is a casino card game that has both the features of the Chinese game of Pai Gow and classic poker. The game is played with seven cards, each with a different ranking, and up to six players and a dealer. The game's objective is to beat the dealer by creating two winning poker hands from the seven cards dealt to the player. However, its slow-paced nature and the fact that it can take a long time to play may not appeal to some players, leading to it being less known and less played.
Casino War
Casino War is a simple card game that is based on the classic game of War. The objective of the game is to have a higher-ranking card than the dealer in order to win. Players are dealt one card, and they can choose to raise or fold. If they raise, they must place an additional bet, and if they fold, they lose their original bet. Casino War is a game of pure luck, with no element of skill or strategy involved in the gameplay. This makes the game less exciting for some players and less likely to be offered in many online casinos.
Caribbean Stud Poker
Caribbean Stud Poker is a casino game combining traditional five-card stud poker elements with a progressive jackpot feature. Players compete against the house with the goal of creating a better five-card poker hand than the dealer. However, the game is less popular due to its relatively high house edge compared to other games. Additionally, while the progressive jackpot feature can be appealing, it also increases the house edge, making the game less attractive to some players.
Conclusion
The above games are just a few examples of the many lesser-known online casino games that are available to players. While they may not be as well-known as other online casino games, they are just as fun and can offer players the potential to win big. So next time you're browsing online casinos, consider trying out one of these lesser-known games and discover what they have to offer.