3 Myths When Searching For Debt Relief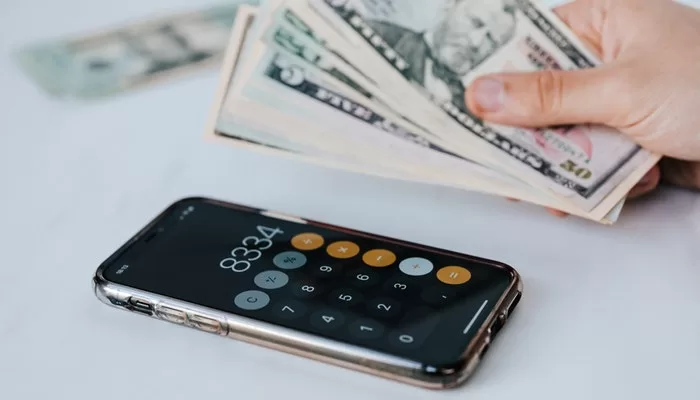 As debt builds, it tends to reach a point where it's no longer sustainable to carry around. The final straw may be too many collection notices piling up or the daily stress of figuring out how in the world you're going to pay back what you owe.
Whatever serves as the motivator to start exploring debt relief options, you'll find there are many approaches to addressing debt — including options like settlement, in which you attempt to negotiate down your balances with lenders either on your own or by enrolling in a special program.
There are many misconceptions floating around about debt relief options like settlement. These myths are important to understand and debunk on your journey toward figuring out the right debt relief solution for your needs — while sidestepping scams and misunderstandings along the way.
Here are three myths of which to be aware when searching for debt relief.
Myth #1: Bankruptcy is always the best option for delinquent debts.
Many borrowers have used bankruptcy as a way to discharge some or all of their major debts, allowing them to rebuild basically from the ground up in the following years. However, bankruptcy isn't the only choice for delinquent debts.
Bankruptcy is also a course of action that'll cause a serious negative impact on our credit rating for up to 10 years to come. This means it's worth exploring all your alternatives before rushing into filing for bankruptcy. Furthermore, some borrowers may find they're actually ineligible for Chapter 7 or Chapter 13 bankruptcy based on their financial situation.
The takeaway? Even if you're late on multiple debts and receiving collections calls, don't assume bankruptcy is the only way to get out from under your debts. Being in this situation may actually give you better leverage to negotiate with creditors for a better repayment deal.
Myth #2: All debt relief companies are legitimate and trustworthy.
All debt relief companies are not the same. One of the biggest hurdles to clear is avoiding scams and companies with poor service. How can you weed out the illegitimate companies from the reputable ones? Accreditation, or a lack thereof, tends to be the biggest indicator of quality.
For instance, take these Credit Associates reviews from Bills.com specifically verifying this company is a member of the American Fair Credit Council (AFCC). Companies that are members of the AFCC have pledged to adhere to certain rules and regulations meant to protect consumers — and get audited periodically to ensure they are doing so.
Checking the accreditation status of any organization you're considering is a quick way to assess its legitimacy, as is reading up on online reviews and ratings left by other customers. Be wary of unsolicited offers that arrive in the mail or by phone, too. Steer clear of any company unwilling to provide you with all the obligation-free information you need to make a sound decision and any organization that'll collect fees up front before doing anything.
Myth #3: What works for one borrower is the best option for another
Everyone's debt looks different, which means everyone's journey to debt freedom is going to look different, too. According to the Federal Trade Commission, coping with debt can take many different forms, including:
Budgeting to pay down debt on your own.
Negotiating with creditors on your own to reduce interest or settle for less.
Meeting with a credit counselor to come up with a plan.
Signing up for debt management through a credit counseling agency.
Using a debt settlement program to save up and then negotiate with creditors.
Consolidating debt using a loan or balance transfer credit card.
Filing for bankruptcy.
There's no easy answer to how you should go about getting out of debt. The more knowledge you have about the myths and truths of debt relief, the better equipped you are to make a smart choice.