FE CREDIT WON "MOST INNOVATIVE CONSUMER FINANCE BRAND, ASIA 2018" AWARD, GRANTED BY GLOBAL BRANDS MAGAZINE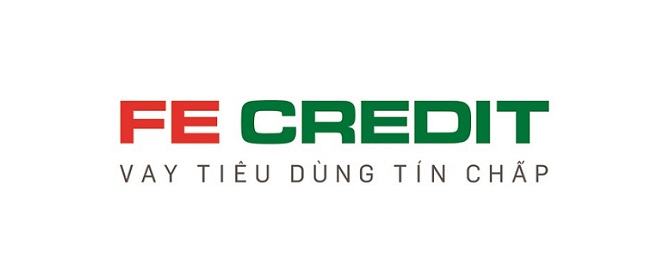 FE CREDIT reaffirms its pioneering position by continuously setting new standards in the application of financial technology (Fintech) and was awarded Most Innovative Consumer Finance Brand, Asia 2018.
Recently, Global Brands Magazine (United Kingdom) has awarded FE CREDIT with "Most Innovative Consumer Finance Brand in Asia 2018". The winners were selected from a very competitive group of entrants, all of whom demonstrated unique and exceptional service delivery towards evolving finance sectors worldwide. Since 2013, the Global Brands Awards have been held annually to honor outstanding brands for their exceptional quality, branding activities, customer service, business performance and breakthrough technology.
With its key products and services such as personal loans, two-wheeler loans, consumer durables loans and credit cards, FE CREDIT is leading the consumer finance market in Vietnam with a market share of nearly 50% according to Stoxplus.
The "Most Innovative Consumer Finance Brand in Asia 2018″ award recognizes FE CREDIT's innovation in the application of financial technology and development of customer-centric infrastructure which are in line with the latest market trends. Key technologies that FE CREDIT has incorporated successfully includes (1) Big Data to manage its large-scale data warehouse efficiently and smartly; (2) Robotic Process Automation (RPA) using virtual workforce to automate administrative and business processes to provide better service; and (3) the launch of  $NAP, the first fully automated lending platform in Vietnam, in which uses emerging technologies such as artificial intelligence (AI), Character/Facial/Voice Recognition (ICR, OCR, IVR), etc. $NAP enables FE CREDIT to on-board new customers digitally and quickly within 15 minutes, without any need for human interaction.
"We are delighted to be able to provide our customers with the best experiences in consumer finance industry. Our customer experience is designed with the help of latest technologies, incorporating unique product features, distributed through innovative channels, and we continue to improve the quality continuously. These are the results of a tremendous effort of our entire team, with a deep understanding of each customer segment in Vietnam market. This award is a great recognition for our brand and inspires us to continue our 8 year journey of innovation and growth" – Mr. Kalidas Ghose, Vice Chairman and CEO of FE CREDIT said.
In addition to the Global Brands Award, in 2018, FE CREDIT has been recognized by prestigious global and local organizations in the financial and banking sector. (1) Moody's has officially announced the corporate credit rating (CFR) of B2 for FE CREDIT. This rating level indicates a stable outlook for the brand, reflecting its good market position and its high profit margin and healthy capitalization. (2) FE CREDIT is the only Vietnamese finance company that scored a hat-trick of 3 awards at the 5th Annual CEPI Asia Awards 2018, including "Best Card Design", "Best Technology Implementation – Front End", "Best New Product, Service or Innovation Launch" for its Credit Card products. (3) Meanwhile, FE CREDIT also won Best Consumer Finance Company in South East Asia 2018 award granted by Global Business Outlook and ranked among Top 10 Asia Pacific Outstanding Brand 2018 conducted by Asia Pacific Economic Review.
About FE CREDIT
Pioneering in consumer finance, FE CREDIT has established a solid foundation to become the market leader of the unsecured consumer lending market. FE CREDIT currently provides consumer lending services such as personal loans, two-wheeler loans, consumer durable loans, credit cards and bancassurance. FE CREDIT has served almost 10 million customers, co-operating with over 8,500 partners across more than 12,200 Points of Sales nationwide.
Moreover, the value of the FE CREDIT brand is also presented by noteworthy and respected national and international awards including Best Consumer Finance Brand South East Asia 2017, Cards & Electronic Payments International Asia 2017-2018, Best Consumer Finance Company in South East Asia 2018, Top 10 Asia Pacific Outstanding Brands 2018, etc.
For more information, please contact:
VPBank Finance Company Limited (VPB FC)
Address: Level 2, REE Tower Building, No. 9 Doan Van Bo, Ward 12, District 4, Ho Chi Minh City
Phone: (028) 3911 5212
Email: pr@fecredit.com.vn
Website: www.fecredit.com.vn