Forex Gambit – Modern Trading Strategy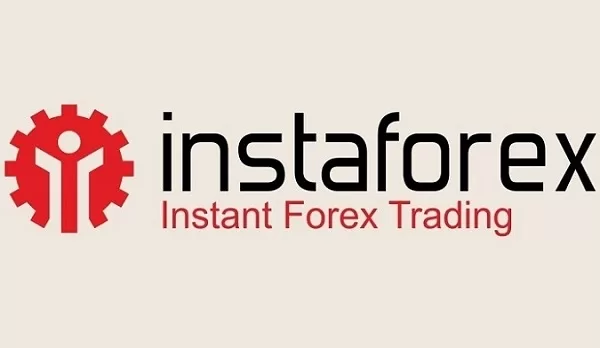 Sooner or later, any trader has to leave a personal comfort zone, realizing that the time is ripe to embark on a journey, to navigate through a choppy market, and eventually discover one's own America. Indeed, the skill of trading with an appropriate strategy is a milestone personal achievement. A trader who understands what strategy will be applied in this particular session before entering the market has the same mindset as a savvy chess player.   
Once a trader feels comfortable about the market, the next step is to move to a higher level and set about using those strategies which used to bring nothing but headache and confusion. Interestingly, to trade like a professional does not mean that you have to be a full-time trader. Sometimes, it is enough to get to know someone's gainful trading strategy or borrow some trading ideas. There are plenty of time-tested strategies to trade Forex. Choose the one to suit your needs, adjust your trading platform for it, and begin trading. Importantly, the best way to get started is to explore trend-following trading strategies that will help grasp the ins and outs of the market. In essence, any trading strategy generates steady returns as well as enables a trader to develop a market vision. At this stage, a trader is mature enough to view the market as a chessboard.
Any market development is like a game of chess. In other words, any move of any currency pair suggests one or another trading strategy. Imagine you are Beth from the Queen's Gambit miniseries. She fits any move of her opponent into her own strategy and instantly applies or fine-tunes her own one. This is the way how a trader should respond to any market move and how traders par excellence to deal with things in financial markets, though it seems too complicated. Nevertheless, top performance on Forex is a more realistic goal than in chess. A trader can choose from a variety of easy-to-understand simple strategies to apply to most market situations.
The countdown has begun. You feel like being ready to trade like a pro who skillfully uses trading strategies. All trading strategies are roughly grouped into mainstream strategies and the ones appropriate to a certain market situation. Besides, there is an abundance of individual strategies tailor-made by traders to suit their needs. How to pick the right one for you?
For a start, a trading strategy is a powerful tool and technique like in a game of chess. Therefore, it would be wise to search for a strategy which has been recognized by thousands of traders as a money-making strategy. You may wonder where to find that vast resource which contains apt descriptions of various trading strategies to choose from. It is common practice that large well-established brokers post such information on their websites. InstaForex website is a mine of information to introduce traders to the crème de la crème of trading strategies which are accompanied by detailed descriptions and directions for their use. This resource will provide you with basic knowledge of financial markets and trading strategies. Apart from a full description, a trader gets to know guidelines on setting a trading platform and intricacies of working with a particular trading strategy.     
Second, a lot of trading strategies work out with the utmost efficiency under certain market conditions. Commonly, most strategies require trading within a particular session. In other words, strategies focused on the yen or the Australian dollar should be implemented during the Asia-Pacific session when these currencies are traded most actively. To trade successfully outside someone's customary trading hours, it is essential to work with the broker who does not wait until a trading signal generates its feedback but who provides clients with a wide network of powerful trading servers and data centers. InstaForex gave priority to the development of the trading infrastructure 15 years ago. Millions of traders working with InstaForex nowadays enjoy equal opportunities to trade like clients from Asia or North America without any requotes. Notably, most InstaForex trading servers and data centers are clustered in Asia.
Third, an efficient trading strategy is know-how for a trader. Once it is picked, a trader has to reckon prospects of its application, so accurate forecasts are essential. A trader selects a strategy through a market forecast just like a chess player decides on a game-opening with an eye on the rival. Unlike a chess player who knows the name of their opponent in advance, a trader has to rely on a forecast. So, an accurate forecast enhances the efficiency of the selected trading strategy. Commonly, reliable brokers arrange an analytical blog on their websites. InstaForex clients greatly benefit from the humongous well-structured analytical resource which comprises video market reviews, daily forex news on InstaForex TV channel, and tons of forecasts by the international team of trading practitioners. They begin their trading day posting analytical reviews to share with millions of InstaForex clients.
All in all, a natural evolution of a trader is a transition from trading following their gut feeling to systematic trading following strategies. In essence, it looks like taking up a game of chess after having mastered a game of checkers. Once a trader feels savvy enough to follow a trading strategy, profits are scaled up to a whole new level. Importantly, the decision to trade like a pro should rest on some solid foundation that can be provided only by a reputable broker. Only such brokers are committed to clients' needs. Without such assistance, care, guidelines, and support you will have to go a long way on your own from an amateur to a professional. InstaForex will guide you through this maze promptly and carefully.
On the whole, you do not have to be scared of trading strategies as their plethora and diversity give you the choice so that you can start from something simple on the way to your trading expertise.