10 Things You Didn't Know You Could Do With Crypto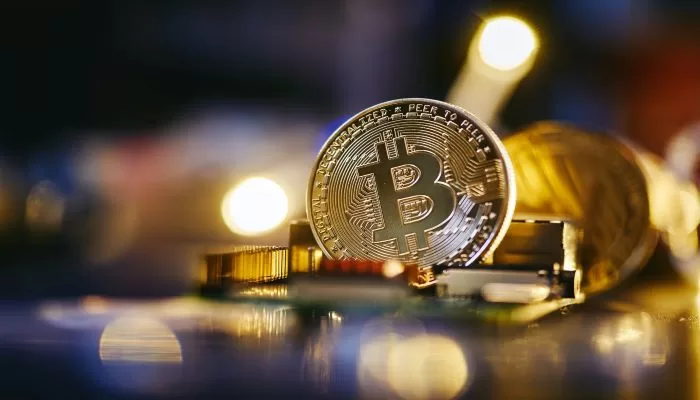 It is possible to purchase or sell a wide variety of goods and services using cryptocurrencies. The usage is concentrated primarily within the realm of the world wide web. Most traditional businesses with brick-and-mortar locations may not accept it at this time.
A small number of individuals already choose not to make purchases using cryptocurrencies, however. Instead, it is included in many people's market portfolios due to the widespread belief that its value would rise with the passage of time.
Other uses for bitcoin include a substitute for the storage of wealth, the conduct of secret transactions, the transmission of non-cash remittances, and the payment for travel. You are also able to purchase lottery tickets on the now digitized version of the traditional lottery system which allows individuals to use crypto as payment.
Both spending and investing in bitcoin can lead to gains or losses in the form of capital.
Prevention is always better than cure if at all possible. It is strongly recommended that you store a copy of your cryptocurrency address in a secure location at all times and make at least one copy for safekeeping.
If your private key is lost or misplaced you will not be able to access your crypto funds and they may be forever lost. Despite this, there are few methods available to recover lost bitcoins, or at least attempt to do so. It's estimated that about a quarter of all Bitcoins have been misplaced.
1. Low-Cost Money Transfers
One of the best-known ways that cryptocurrency can be used is to send and receive payments quickly and inexpensively. For instance, a recent Litecoin (LTC) exchange of $99 million only took two and a half minutes to process and for the expense of only $0.40 in processing fees.
If this transfer of funds had passed through a financial middleman, the charges would have been much steeper and the transaction would have taken days, or even longer if it was a cross-border exchange.
Digital currencies like Stellar (XLM), Litecoin (LTC), and Bitcoin Cash (BCH), which have low fees for transactions, are great for sending money internationally.
2. Earning Interest On Bitcoin And Altcoin With Yield Farming
To trade crypto successfully and make money, you need a lot of time, expertise, and skill. Instead, many virtual currency owners keep their coins for the long term. There are, however, ways to get steady "interest" on digital currencies. DeFi lending and crypto staking are two popular examples which we have seen countless influencers taking part in.
Traditional bank account interest rates are at an all-time low, but you can still lend your cryptocurrency to a renowned platform. Some highly liquid virtual currencies, like Tether, offer 12% per year. It is important to remember, though, that this kind of lending is not risk-free and is not covered by the FDIC or equivalent government agencies in other countries.
3. An Alternative Way To Save Money That Can't Be Taken Away
Even though you probably don't think it could happen to you, your bank account and other assets could be frozen. This happens more often than people realize, especially in places where the law isn't always clear. All it takes is for someone to be accused of misusing money or making powerful enemies. When this occurs, people who haven't done anything wrong can find themselves unable to get cash.
One of the most unique and valuable ways to use cryptocurrency comes into play here. Cryptocurrencies such as Bitcoin are an alternative way to store money that can't be censored and that only the person who has the private keys to their wallet can get to. Because of this, the government will never be able to freeze a person's Bitcoin wallet.
4. Invest In Innovative Early-Stage Startups
Digital token-based fundraising has made it possible for anyone with Internet access to invest in new, inventive tech startups in their early stages. It has also given startups much-needed startup capital.
Initial coin offerings (ICOs) and initial public offerings (IPOs) are ways for startups to raise money by selling a freshly created digital token to early supporters of the venture in return for established cryptocurrencies such as Bitcoin (BTC) or Ethereum (Ether). When the newly released token begins to trade on the secondary market, its value becomes a proxy for the startup's success or failure.
In the past, only knowledgeable venture capitalists would have been able to get in on such deals, but the rise of virtual currency has made them available to a much wider range of investors.
Several of the most successful ICOs have seen the value of their digital tokens rise by several thousand percent, and startups have been able to raise over $12 billion through ICOs in the last two years.
5. Make Private Transactions
Digital currencies that focus on privacy, like Monero (XMR), Zcash (ZEC), and PIVX (PIVX), allow users to send and receive money without being tracked.
That means people can send money without being required to explain to a financial institution the reason they are sending a considerable amount of money, where the money is coming from, and to whom they are transferring it to, which could slow down the transaction and add unnecessary steps.
6. Send Non-Cash Remittances
Non-cash remittances are another useful way to use cryptocurrencies. For example, the blockchain startup SureRemit lets its users send money that isn't cash to certain African countries from all over the world.
Africans living outside of Africa can buy SureRemit's native RMT tokens, which they are able to use in the SureRemit app to send money to their family in Africa in ways other than cash, like topping up their phone data or paying their utility bills.
7. Get Paid To Post Content
Steemit is the world's first social media and blogging platform with rewards, lets publishers get cryptocurrency for posting information and curating on the channel by upvoting quality content.
Steemit gives its users financial power by paying them for their contributions to the platform, unlike Facebook, which takes its users' information and sells it to third parties. Because of this, Steemit has become very popular in developing countries, where it has a lot of users.
8. Rent Out Your Spare Hard Drive Space To The Cloud
Decentralized blockchain-based cloud-based storage services such as Storj allows users to earn crypto by leasing out their hard drive storage to individuals who require it.
Compared to other cloud storage services, Storj may be quicker, cheaper, and safer. Your file will load faster because it will be served by more than one machine at a time. Rather than needing to pay for a data center, you lease the extra hard drive space that other people have.
And your file is safer because it is both encrypted and destroyed. Users don't have to give a business, its servers, or its staff access to your files the business remains entirely on its website.
Storj as well as other decentralized cloud storage systems, like Siacoin and Filecoin, are cheaper and safer than the enterprise cloud storage platforms that are already accessible. They also offer a new way for people to make money.
9. Travel The World And Beyond
Due to the rapid expansion of the crypto world over the last ten years, you can now use cryptocurrency to travel the world.
CheapAir and Destinia are two well-known travel sites that accept Bitcoin as a way to pay for flights, car rentals, and hotel reservations.
Because the market for bitcoin ATMs is growing, travelers can now change their crypto into domestic currency in most of the world's major cities.
If you'd rather go to space, Richard Branson's commercial space travel company, Virgin Galactic, said back in November 2013 that it will accept Bitcoin transactions for space travel reservations.
Even though the California-based company hasn't yet been able to successfully launch a commercial space journey, a few prospective astronauts have already purchased their $250,000 tickets in Bitcoin. Cameron and Tyler Winklevoss, who are big fans of Bitcoin, are among those who have done this.
10. Buy A Lamborghini Or Soon Enough Even A Tesla
Last but not least, you could also buy a Lamborghini with cryptocurrency. The "crypto rich" can use bitcoin to buy sports cars like the Lamborghini, which is the favorite status symbol of the crypto community, from the Bitcoin deluxe marketplace De Louvois. For those with deep enough digital pockets, the marketplace also sells luxury goods like art, exclusive wines, and real estate. Elon Musk has also said that Tesla will soon accept cryptocurrency as payment for its cars.
Conclusion
As more people and businesses become familiar with virtual currency, a growing number of goods and services are being added to the list of those that may be purchased with bitcoin and other cryptocurrencies. A few examples of things that can be purchased with cryptocurrency include insurance, consumer basics, luxury watches, and event tickets.
Getting a debit card is the first step you should take if you want to use cryptocurrency for shopping. The cards, which can be obtained from major cryptocurrency exchanges as well as other suppliers, give the holder the ability to withdraw cash from ATMs that accept the particular cryptocurrency.