RBC Launches New Program to Kick Start Artists' Careers Post Pandemic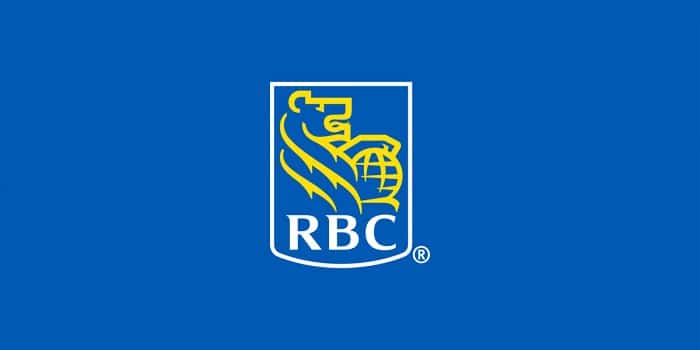 RBC is launching a new initiative – Arts Rising – to enhance support of emerging visual artists. The program, under RBC's Emerging Artists platform, will fund partner galleries to acquire the work of Canadian artists in order to amplify their profiles. The program will also provide subsidies to the artists.
RBC recognizes the struggle many emerging artists endure to gain recognition and build the audiences they need to grow and sustain their careers. During the pandemic, many artists experienced a strain on their livelihoods and fewer opportunities to showcase their work. In fact, according to Canadian Arts Data /Données sur les arts au Canada, the arts and culture industries in Canada were some of the most significantly impacted, with over $16 million in lost artist and production salaries/fees in Toronto alone.
RBC Arts Rising will provide a platform to promote and celebrate growing talent in partnership with local galleries. The program will amplify the artist's work and the stories behind it on social media as well as increase opportunities for training, networking, and exposure.
"Over the course of the pandemic, many Canadians turned to the arts for solace during the unknown," says Mark Beckles, Vice-President, Social Impact & Innovation, RBC. "Musicians, writers, performers, and creators alike showed us that even in our darkest hours, we could find inspiration and hope. We are thrilled that Arts Rising will introduce these artists to audiences across the country and provide the support they need to recover from the impacts of the pandemic on their livelihoods."
RBC Emerging Artists welcomes the following artists and galleries to Arts Rising:
Chloë Lum and Yannick Desranleau, Musée national des beaux-arts du Québec, Quebec City, Quebec
They are multidisciplinary visual artists based in Montreal, Canada. Their work focuses on theatricality and the choreographic; in their performance work but also in their interest in staging tableaus and working with ephemeral materials that can be said to perform through re-deployment and decay. The duo's recent works investigate the agency of objects, the material condition of the body, and the transformative potential that bodies and objects exert upon each other. These interests are informed by Chloë's experience with chronic illness and its effect on their collaboration as well the duo's exploration of narrative tropes from literature, theatre and television. They have exhibited widely, notably at the Esker Foundation, Calgary, the Musée d'art contemporain de Montréal; the Kunsthalle Wien; BALTIC Centre for Contemporary Art; Whitechapel Project Space, London; the University of Texas, Austin; the Confederation Centre Art Gallery, Charlottetown; the Blackwood Gallery, University of Toronto; and the Darling Foundry, Montreal.
Nathan Eugene Carson, Art Gallery of Hamilton, Hamilton, Ontario
He holds a Bachelor of Fine Arts from the Ontario College of Art and Design. He is currently the RBC Artist-In-Residence at the Art Gallery of Hamilton where he is completely a yearlong exhibition titled Black Carnival (2023). Carson remembers visiting the Carnival as a kid, at Hamilton's Centre Mall on Barton Street. His father would bring him regularly in the 1980s and he was enthralled by the spectacle. He was curious about the uniqueness of those who populated the carnival and became aware of how the 'carnies' were perceived and understood through their differences and otherness. Carson visualizes difference in his drawings, acknowledging that how people present has an impact on how they are seen and understood in the world. His drawings and paintings have been featured in several solo and group exhibitions across Ontario including presentations at Verso Gallery (2013) and The Drake Hotel (2014) in Toronto; Free Fall (2016) and Worked Over (2017) both at Oswald Gallery, Hamilton; 100 Paintings (2019) at The Carnegie Gallery, Dundas; and Pansies (2021) at Paul Elia Gallery, Hamilton to name a select few. Carson's recent travelling solo-exhibition, Cut from the Same Cloth (2020-2021), was presented at the Power Plant Contemporary Art Gallery and the Meridian Arts Centre, Toronto.
As the program welcomes new artists throughout the year it will help bridge the gap from academic to career success in their chosen artistic discipline, each local gallery will also have an opportunity to acquire works from each of the participating artists funded by RBC.
"Being part of the program affords me the space and time to allow ideas and inspiration to flow," Nathan Carson, Artist says. "RBC Arts Rising is helping to support other artists by providing much-needed exposure and giving artists a chance to make their art a full-time career option."
Since 2003, RBC's investments in arts organizations have exceeded $90 million supporting over 28,000 artists through these programs. In 2021, the RBC Foundation donated over $10 million as part of RBC Emerging Artists to over 185 organizations in Canada, helping to bridge the gap for more than 5,900 emerging artists. Given the significant impact and importance of the arts RBC has amplified our support of with a new strategy, branding and programs to offer more wrap around supports.
Source: RBC Bank