XTrend Speed MT4 will be launched at the end of February, 2022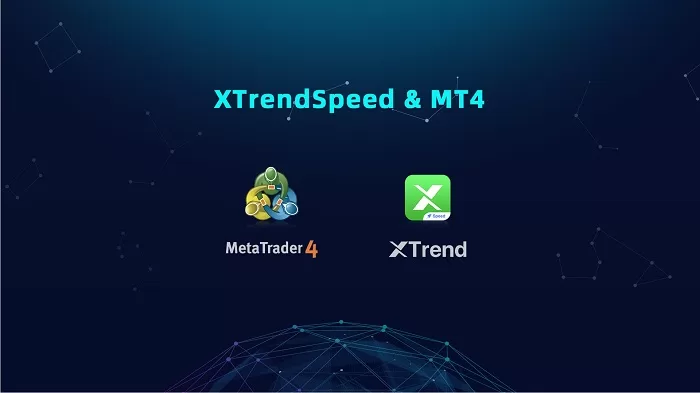 XTrend Speed provides over 170+ CFD products for traders from over 170 countries, including stocks, forex, cryptocurrencies, commodities, and indexes. It reached a partnership agreement with MT4 (MetaTrader 4) in 2021 and will introduce MT4 accounts at the end of February, 2022.
MT4 ranks among the top trading and analysis software in the world by leveraging its advanced technology and simple interface. It not only provides basic functions, such as real-time quotes and trading, but also offers extra features, such as 18 tools for drawing lines, 9 timeframes, 30 popular technical indicators, and sound alerts.
After creating MT4 accounts, you will enjoy the following services:
1. Keep your funds secure
MT4 is always committed to protecting the security of clients' funds and bringing excellent investment service to them. With this platform, trading has become even more convenient as it connects investors to the global markets. Investors are able to view all transaction history and enjoy a fair, just, safe, and transparent trading experience.
2. Create a demo account
Demo account is a good tool for beginners. It allows them to practice trading with virtual funds. Similar to real account, demo account also allows users to make real-time trading and analyze market trends with technical indicators.
3. Obtain accurate forex data
It is well known that wide spread, latency and slippage would increase the overall cost of forex trading. While, MT4 has always performed excellently on these aspects. It allows users to directly access price trends displayed on charts and grasp market opportunities in a timely manner. What's more, it provides accurate and reliable data, supports trading in seconds, and basically overcomes latency and slippage.
4. Access full-featured platform, which enables users to analyze and select investment products
Demo account available. It has very similar features to real account, but there is a key difference. Demo account enables users to practice trading with virtual funds.
Various operations, such as open position, close position, add position, place limit order.
Price alert helps users manage and control risks.
Drawing tools allow users to draw and edit trend lines. They can conduct deep market analysis and make investment plans based on these lines and their investment experience and skills.
Latest financial news provided by MT4 enables users to keep pace with the market trend and make wise investment decisions.
This partnership will bring great benefits to users. They are able to access two trading platforms S Trade and MT4, and choose a suitable one according to their needs.