Progress and Persistence: Driving Towards Racial Equity at Every Turn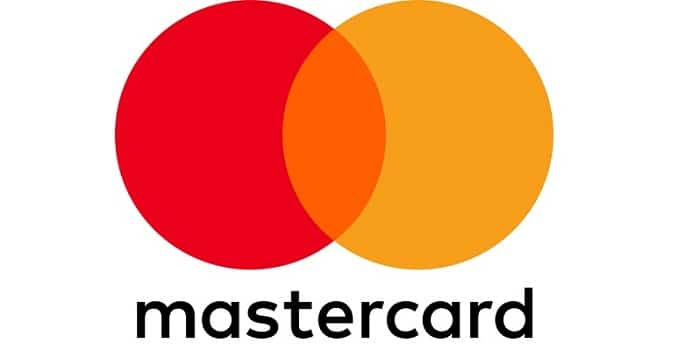 As we look back over the past year and at how we want to shape the one ahead, we know that we're not without challenges. Those challenges, though, have taught us about ourselves, including how we can think differently, how we ensure that we all move forward together with no one left behind, and how we center ourselves around the things that matter most.
What gives me hope is seeing the commitment of Mastercard and my colleagues behind the scenes who are driving meaningful work and helping to move the needle towards greater equity and inclusion. Our In Solidarity work is a great example. Launched in 2020, In Solidarity is a companywide initiative that includes a $500 million commitment toward closing the racial wealth and opportunity gap.
We've made progress, but there's a lot more to do. Everything from creating an environment where all employees feel they belong and have clear pathways to growth, to seeing the fruition of our In Solidarity work in communities and connecting more Black people to equal opportunities and greater prosperity.
Supporting Black-owned small businesses and communities
We invested $4.6 million for entrepreneurs and businesses.
We launched a multi-city In Solidarity tour including New York, Atlanta, New Orleans, St. Louis, Los Angeles, and Birmingham, where we connected government partners, educational institutions, local small business organizations, and Black entrepreneurs to address local challenges and systemic bias. As part of the tour, we launched programs focused on improving access to financial services, protecting and growing intergenerational wealth, including One Atlanta, Crescent City Card in New Orleans, and the Angeleno Card in Los Angeles. We also deepened partnerships with organizations like the Birmingham Civil Rights Institute, Xavier University, Village Market Atlanta, NYC Small Business Services, and the Los Angeles Community College District.
Mastercard launched The Strivers Initiative, a platform designed to increase the visibility of Black female business owners as role models for future generations while encouraging consumers and businesses alike to shop, share and support them.
We made a multi-million dollar investment in Fearless Fund, a venture capital firm built for women of color. The investment allows Fearless Fund to expand its portfolio of businesses led by women of color.
We launched a new Start Path startup engagement program dedicated to Black- and minority-owned startups. The new program provides training, mentorship, and coaching, as well as commercial and investor introductions.
Improving outcomes and opportunities
We invested in programs like Project ABLE (Active Bystandership for Law Enforcement) to prepare police officers to intervene successfully to prevent harm and to create a law enforcement culture that supports peer intervention and promotes officer wellness. Through this work, 4,000 first responders have been trained on how to intervene to deescalate police and civil interactions.
We developed Test & Learn 911 diversion in St. Louis to pair mental health experts with police to respond to 911 calls.
Through our apprenticeship program, we worked to upskill Black employees for quality jobs. We've also granted $10 Million to Historically Black Colleges and Universities, including Howard University, Spelman College, and Morehouse College to create programs that educate the next generation of Black entrepreneurs and address racial bias in financial services. We invested in organizations including the National Urban League, Association for Enterprise Opportunity, and National Museum of African American History and Culture. In total, the Mastercard Impact Fund granted $16.7 million for these initiatives.
We nearly doubled our spend with Black suppliers and are on track to exceed $100 million this year. We also increased our supplier diversity pool to include significantly more Black-owned businesses and formed new partnerships with more than a dozen Black-owned fintech and bank partners.
Deepening a culture of inclusion
We deepened our efforts to recruit and retain Black employees, including partnerships with HBCUs and other diverse universities. We also participated in the White House Initiative on Advancing Educational Equity, Excellence, and Economic Opportunity through an HBCU virtual career fair.
Mastercard developed and launched People Manager Inclusion and Hiring Manager Toolkits, as well as an "Inclusion by Design" training on our internal learning platform. We also launched an In Solidarity Advisory Council to drive inclusive feedback on product design.
We launched Boards for Impact to increase representation on nonprofit boards.
Our values as a company — and our belief that decency and inclusion are leadership skills, inform how we ensure there's a seat at the table for all. That is the focus of my work leading Diversity, Equity, and Inclusion for Mastercard each and every day.
While the challenges in front of us remain, so too do the opportunities. Momentum is on our side. I can't wait to see what new heights we achieve this year, and how we can bring others along with us on that journey to greater opportunities and, ultimately, limitless possibilities.
Source: Mastercard