Worlds Greatest Advertisements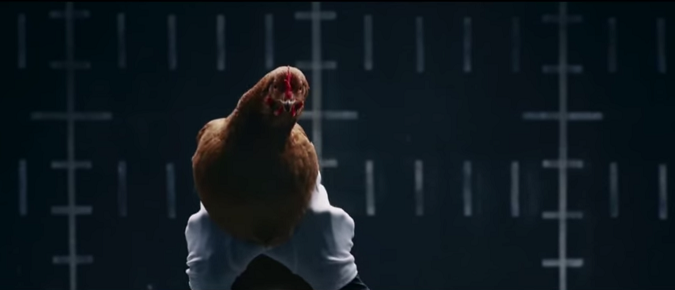 IS IT JUST ME or is the whole world watching!!!
These ads have dominated YouTube over the last decade and viewers have spent more than a million hours watching these advertisements repeatedly. You start off not knowing what this is all about and then these ads throw you off your seat towards the end and makes you keep thinking of whats real and whats not. From really simple mediocre ideas to Hondas most adventurous splurge of money, these ads have created impressions in the minds of the viewers from across the globe. Sadly non English ads have not dominated the views it deserved because of the language barrier. Celebrated legends have added the required glitz and glamour to the advertising world and you can find the list by following the link World Greatest Brand Ambassadors
Following are the 15 best ads (based on viewer ratings, count of views, shares on social network) which have dominated since the beginning of 2000
15) Berlitz English Academy
Not to be discounted this ad was quite a rage after 2010 on social media and went viral
14) AXA
Surprisingly we have a financial company which managed to convey the reason to choose them over other brands
13) Das Auto
Kudos Volkswagen. What a brilliant way to communicate how risky it is to use mobile phones while driving.
https://www.youtube.com/watch?v=JHixeIr_6BM
12) Cadbury Dairy Milk
Cadbury thanks a million. How did you manage to do this?
https://www.youtube.com/watch?v=TVblWq3tDwY
11) New Zealand Government
No one should pay for a mistake with their life. When you drive, you share the road with others, so the speed you choose to travel at needs to leave room for any potential error.
https://www.youtube.com/watch?v=bvLaTupw-hk
10) Guiness
Seems to be a reverse rip off from Fat Boy Slims – Right here Right now
9) ESPN
Have you ever wondered what it would be like to share a name with a superstar? Here, we follow an ordinary man who has been saddled with a legendary name. It's not crazy, it's sports.
https://www.youtube.com/watch?v=WxBBN3ZnYeU
8) Nike
Nike's star studded ad for the 2010 FIFA world cup
7) Porsche
Porsche Macan 2014 gives you goose bumps watching this video
https://www.youtube.com/watch?v=tvDUGgTo-FY
6) Coco – Cola
One of the world's most admired brand has managed to pull of a spectacle of happiness videos since 2013
https://www.youtube.com/watch?v=t9cmoT_wb0A&list=UUosXctaTYxN4YPIvI5Fpcrw
5) Old Spice
They are not saying this body wash will make your man smell like a romantic millionaire jet fighter pilot, but they are insinuating it.
4) Mercedes
With the world's first suspension system with "eyes",  Mercedes-Benz is redefining ride comfort with its new Magic Body Control
https://www.youtube.com/watch?v=nLwML2PagbY
3) Apple
No wonder Apple is the worlds most admired brand. Though this ad was released in 1997 this ad took the social media by storm only in the last couple of years
Featuring: Albert Einstein, Bob Dylan, Martin Luther King, Jr., Richard Branson, John Lennon & Yoko Ono, Buckminster Fuller, Thomas Edison, Muhammad Ali, Ted Turner, Maria Callas, Mahatma Gandhi, Amelia Earhart & Bernt Balchen, Alfred Hitchcock, Martha Graham, Jim Henson, Frank Lloyd Wright, Pablo Picasso. The commercial ends with an image of a young girl, Shaan Sahota, opening her closed eyes, as if to see the possibilities before her.
https://www.youtube.com/watch?v=nmwXdGm89Tk
2) Honda
Dubbed to be the worlds most expensive ad this commercial showcases the Honda Accord. It is a two minute video that shows Honda Accord parts interacting with each other similar to a Rube Goldberg machine.
1) Volvo – Featuring Jean-Claude Van Damme
Dubbed to be the world's best ad by social media watch Jean-Claude Van Damme carry out the epic split between two reversing trucks
You can also find some of WORLDS BEST CREATIVE ADS (PICTURES) in the below mentioned link Global Brands Magazine on Flickr