World Water Day – #Groundwater, Making the invisible, visible
It is undeniable that water is probably one of the most important elements required to sustain life. Over 70% of the world is covered with water but only a fraction of the almost 8 billion people on the planet, have access to clean drinking water. Our World Data stated in one of their studies that only 1 in 4 people have access to clean drinking water.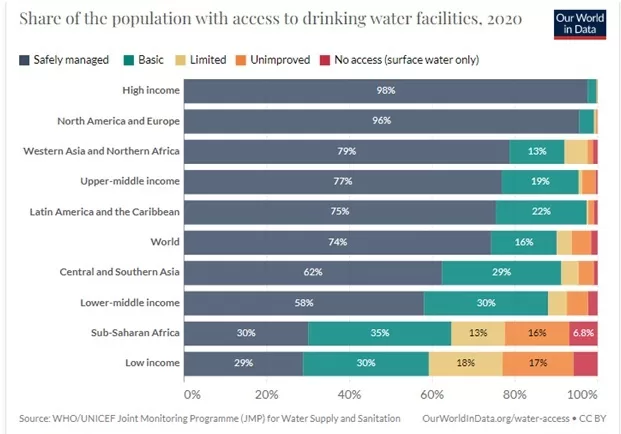 The majority of clean drinking water is only accessible by first-world nations but even then it's only the people who can afford the services. Often the lower-middle-class groups of people have limited access. Though some of the reasons may revolve around geographical and climatic, a big portion of this underlying issue rises from the unequal distribution of groundwater. That is the agenda for World Water Day, 2022.
Apart from raising awareness of 2.2 billion people who don't have access to clean and safe drinking water, this year, the emphasis lies on groundwater. In aquifers, which are rock, sand, and gravel formations that can store surface water, groundwater is found underground. Groundwater feeds springs, rivers, lakes and wetlands, and seeps into oceans. Groundwater is recharged mainly from rain and snowfall infiltrating the ground. Groundwater can be extracted to the surface by pumps and wells.
Groundwater is essential to life. The majority of arid regions worldwide rely entirely on groundwater for their existence. The groundwater we use for drinking, sanitation, food production, and industrial processes are one of the largest sources of water. Furthermore, it plays a critical role in the healthy functioning of ecosystems such as wetlands and rivers. It is vital to protect them from overexploitation – extracting more water than is replenished by rain and snow – and pollution, which can deplete these resources, increase processing costs, and sometimes even prevent their use. Adapting to climate change and meeting the needs of a growing population will require exploring, protecting, and using groundwater sustainably.
Many areas are over-using groundwater, where more water is extracted from aquifers than is refilled by rain and snow. The problem of groundwater pollution is particularly problematic, as it can take decades or even centuries to recover from. There are places where we do not know how much groundwater lies beneath our feet, which means we might be overlooking a potentially vital water resource. Groundwater exploration, protection, and sustainable usage will be essential to surviving and adapting to climate change and meeting the needs of a growing population.
It's important that brands and companies understand how serious of an issue this is. They need to do their part and bring awareness to this. Using relevant hashtags such as #saysomethingfortheblueworld and #worldwaterday, along with which country you come from will help bring attention to the issue.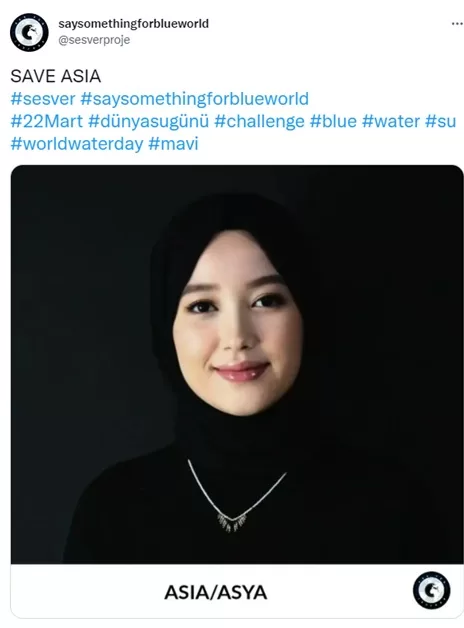 Taking part in the one minute challenge too can help brands raise awareness. The one minute challenge is where brands can talk about how necessary groundwater is and go over certain topics such as
Is there enough
Is it Safe
And how we can protect
At the end of the year the video will be presented in the UN where they can actually make a change in the realy world. The guide for it can be downloaded on the official website.
Brands can also explore and build different  sustainable methods. If they lack the technical abilities to build, they can support other business that are well-versed in these technolgies. Promoting eco-friendly methods will help bring more awareness to the current situation and will inadvertently, help reduce the impact. Apart from this, companies
Some other ways that brands can help bring more attention to this global event is by
Disclosing water usage
The topic of water usage is a material one for many companies because it represents and impacts significant economic, environmental, and social impacts of their business operations. Sustainability reports emphasize water disclosure for this very reason. There is a connection between water and your bottom line and your stakeholder reputation. It is therefore not an esoteric environmental issue.
Investing in companies requires understanding the full range of business and market risks. This includes understanding the risks associated with water. Increased transparency, in turn, leads to improved accountability and coordination among stakeholders.
Identifying how brands can reduce water usage
The growing awareness of water risks makes it even more urgent to reduce water usage, particularly in high-stress areas. A water risk assessment is an important first step, but companies learn that merely completing one won't result in the reputational benefits of leading the water conservation movement. Sustainability leaders are establishing ambitious water reduction goals as more brands conduct those assessments and are finding new ways to stand out from their peers.
An example of a successful campaign was launched by Getty Images in 2018, for World Water Day. 'Watermarks for Water' sought to raise awareness and funds for the global water crisis by transforming the iconic Getty Images watermark.
A collection of 300 images, shot by some of the most noted photographers in the world, illustrates the lack of clean drinking water around the world in the Watermarks for Water collection. Getty  launched a special microsite, and when images from that collection are licensed, the iconic Getty watermark will be removed, and 10% of the proceeds will go directly to charity: water, an organization that provides clean and safe drinking water to people in developing countries.
At the end of the day, it is up to us to be more sensitive and careful in our water consumption. Benjamin Franklin rightfully said, "When the well runs dry, we know the worth of water." As individuals and brands collectively work together to spearhead and tackle the situation of providing clean drinking water without further damaging  the levels of the groundwater, we must find a way to preserve what we have.