World Braille Day – What is it all about?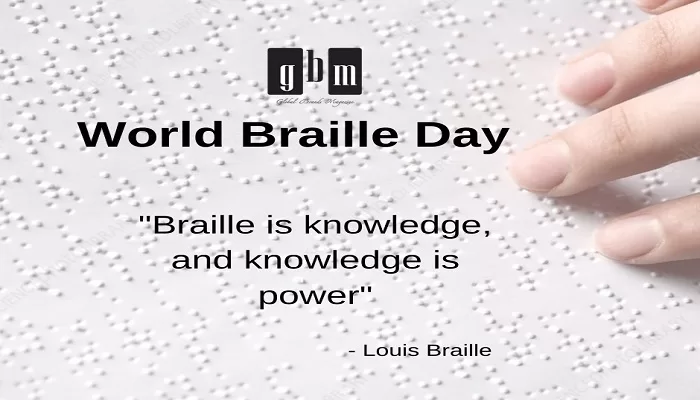 Every year on January 4th, millions of people celebrate World Braille Day. This global initiative celebrates this set of tactile symbols that we know and call Braille. It was developed by Louis Braille in 1842. Born in 1809, Braille lost his vision at the age of 3 due to an infection he contracted after an accident. He went on to invent the braille system used by visually impaired people all over the world and continued to inspire and uplift the visually impaired through his education and work as a teacher and inventor.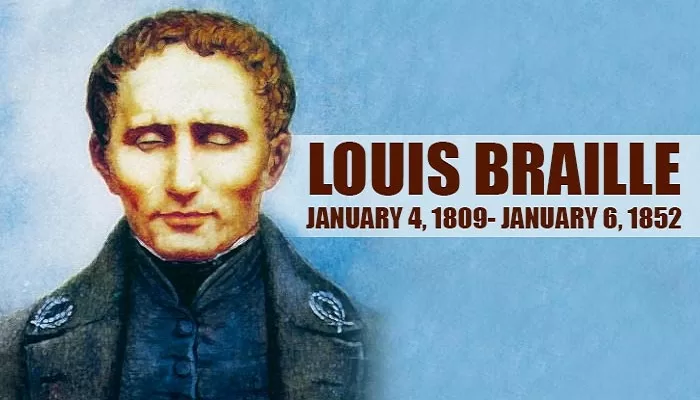 This is a day set aside to learn more about braille and honor the hard work and dedication of those who live in blindness, deaf-blindness, and other disabilities in order to make their lives easier. On World Braille Day we celebrate braille and its creator Louis Braille for his contribution to literacy.
As far as brands are concerned, World Braille Day is a great opportunity to connect with their consumer base. People are very aware of what is going on in the world, especially when it comes to social media and online news sources that give them a direct connection to current events. Brands can use this platform as an effective way for connecting with consumers who have a shared interest in braille.
Brands can show their concern and appreciation for the visually impaired community on World Braille Day by producing braille signs. It is important to have braille signs available for the visually impaired community. This will help them identify and understand information that is presented to them. Braille signs can also be presented in the form of waypoints or maps which will help the visually impaired community find their way. It is important for brands to fund these projects not only in their shops but also fund these projects for the public in general. Showing the world you care and are socially responsible towards the visually impaired community can go a long way to improve customer engagement for your brand.
Another way that brands can use World Braille Day to reach the community is by offering to either upload more videos or make their websites read the information out loud. This makes sure that any information posted on the websites is available to all consumers, even the ones who are disabled in some way or another.
Brands can also launch campaigns that help teach people how to be more compassionate and patient towards the visually impaired community. It is important to sensitise consumers towards the visually impaired community. This will help brands reposition themselves in the minds of the consumers and thereby, strengthen their relationship with the consumer base.
If you're looking for more ideas on how brands can connect with their consumer base through World Braille Day then I encourage you to make sure that your brand has something out there celebrating this day and making their brand accessible for everyone.
Other ways that brands can improve their accessibility for the visually impaired, including providing a description of what's on their website or social media channel, providing an accessible phone number that people can call to interact with your brand, and receiving any information they need. Also, keep in mind that braille is very effective for the blind to use when reading information.
These are just a few ways brands can support World Braille Day and be more inclusive of people with disabilities who may need your brand's product or services because they have a visual impairment or other disability. Doing so is a great way to build your brand's reputation for being an inclusive and progressive company that cares about all people.
The National Federation of the Blind (NFB) has conducted several studies on the two forms of communication for the visually impaired. One of them is what most of the world knows about, i.e., braille, and the other less commonly known is called tactile graphics. Tactile graphics uses words, images letters with raised points. This helps them understand the message and the language presented to them.
Unfortunately, this form of communication results in lower literacy rates as this is harder and more obscure to understand. Most of the world as we know uses braille to help pass information to the visually impaired. The findings from the NFB have proven that braille is not only preferred but also is easier to understand interpret for the visually impaired community.
As a brand, it is our moral responsibility to educate consumers on this matter. If brands could fund and support the visually impaired by teaching them braille and giving them the opportunity to learn it, it will not only help the visually impaired community, but the brands can advertise this as part of their CSR initiatives.
Using World Braille Day as a platform to educate and spread awareness about the common issues that are faced by the visually impaired community will go a long way in strengthening customer-brand relationships. Sensitising the community and the employees of a brand, as well as going out of your to fund and develop certain projects that can help the visually impaired community is a step in the right direction.