Why Your Business Needs a Social Media Audit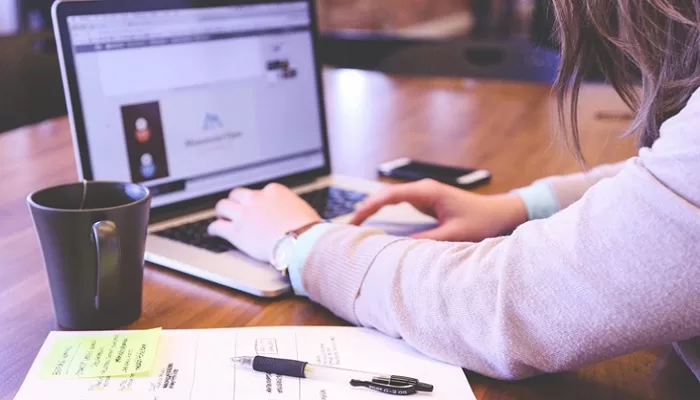 Although audits can often be uninteresting and boring for entrepreneurs, they typically agree it's necessary to inspect their accounts each year to evaluate their business's performance. A social media audit can give a company the same benefits as a general audit, but it can also evaluate and optimize online performance and improve online relationships with customers.
Using a Social Media Audit Checklist
With a social media audit checklist, audits take less time to complete and are typically less stressful to conduct. It's possible to complete a social media audit in 15 minutes for smaller content creators through proper instruction. A general checklist should cover the following.
Locating and documenting all profiles, including the unofficial and official ones.
Look at your own profiles to get details on your imagery, messaging, and profile.
Review goals and compare current performance to last week, month or year.
Examine those that already brand well, like influencers or companies.
Discover how they set up their profiles, branding, and imagery.
Measure metrics important for your business, like engagement and followers.
With this checklist, you can establish a framework for improving your own social media pages and creating goals that will enhance your business's reach and performance.
8 Reason Why Your Brand Needs a Social Media Audit
The checklist may have given you an idea of the importance of a social media audit. Let's discuss these reasons in more detail to ensure problem areas receive your attention.
1. Content Feedback
On the Internet, content is king, and the vast majority of your brand's reach relies on creating content that engages with your audience. To successfully convert fans into customers, you'll need to receive feedback from either from your users or an expert to gain knowledge on what content produces the most leads and which content tends to disengage potential customers.
2. Converting Issues
Some companies don't expect to convert with social media, while others are disappointed when conversion rates are too low. In both instances, an audit seeks out problem areas and can help businesses receive higher engagement rates, increase leads, and reach more people.
3. Generating Leads
Successfully converting a lead into a customer can be difficult, but some businesses have difficulty even getting started. Running ads through a social media platform can improve your lead generation strategy, and an audit can analyze your current tactics as a way to explore new advertisement tactics. Auditing professionals can help businesses promote content.
4. Competition Comparison
All businesses, no matter how niche, have competition in their industry. A social media audit will encourage entrepreneurs who research their competitors to see how they stack up across various metrics. The audit will help companies understand how to attract more customers.
5. Sales-Funnel Loses
While looking through your social media metrics, you may have noticed buyers leave at some point in the sales funnel, but you're unsure why. An audit can help you recognize where leads can be found, how to engage with leads, promote pages, and why customers aren't completing a transaction. With this knowledge, you can improve your sales funnel process.
6. Cheaper Alternative
Conducting a social media audit is a cheaper alternative than completing a comprehensive digital marketing plan with a professional. With a little bit of time and research on your part, you can find all the answers you need to understand why your social media strategy isn't working.
7. Establishes Success
Are you unsure what social media success looks like or what it means for your company? Small businesses usually don't see incredible gains in traffic for at least a year, but entrepreneurs often get bogged down when looking at other successful media giants. With a full list of your accomplishments in front of you, you'll be able to see your growth in real-time.
8. Hiring Employees
Businesses that plan to hire a social media manager may want to conduct a social media audit to understand the scope of their work. If you know what a social media manager does, you can hire the perfect person for the job and have an easier time holding them accountable.