Why is Artgrid the Best Royalty-free Footage Website for Video Creators?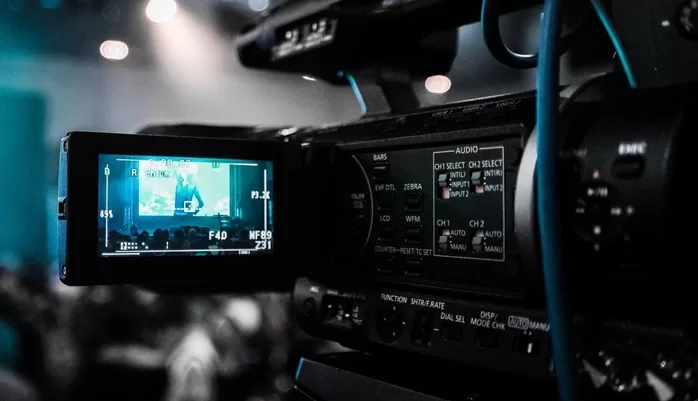 Artgrid is a video licensing platform that offers a wide range of top-quality videos and royalty-free stock footage with easy applicability. Artgrid is not just a marketplace for random shots, but one with video footage clips that impact a movie through highly intuitive creativity. Artgrid is one of the most prominent platforms, offering unlimited usage and download of stock video for a yearly fee. The platform's stock videos are original and appeal to all kinds of users from different parts of the world.
As a video creator, there's no doubt that you'll have to infuse some stock footage into your video—especially if you're on a tight budget and you still want to create the best deliverable possible. To get the best stock video for a good price, it's a no-brainer that finding a platform that offers royalty-free stock videos is the best option. Since obtaining a license to use in a movie scene is a pretty complex thing to consider, you'll probably opt to surf the internet for royalty-free footage, a choice that'll leave you more confused than you started.
However, a name that you'll probably see multiple times during your search is "Artgrid." It's an undoubted fact for many that Artgrid is the best for sourcing royalty-free stock videos that are needed for content creation. But what makes it a top choice for many? Here are some reasons for that:
1. Top-notch video quality
Most royalty-free video licensing platforms aim to have a vast range of stock footage on their site, but that is often achieved at the expense of quality. However, Artgrid exemplifies itself in this aspect by adequately vetting a video before including it in their catalog. Each clip is vetted by a dedicated team of experts with a penchant for selecting videos that have top-notch quality and can appeal to all types of filmmakers, both those that want to create a compelling Instagram video and those planning to create a Hollywood blockbuster. Navigating your way through a library that's filled with many poor-quality videos and pockets of good videos can make you feel seasick and make your search inefficient. The probability of opting for footage that's below standard is pretty high as you'll be racing against time to meet deadlines.
Artgrid, on the other hand, only picks from an array of highly sought-after video footage to ensure that users are only left with options of great videos. An Artgrid subscription gives its users unlimited access to its entire footage library.
2. A single subscription is all you need
A significant advantage to using Artgrid over other competitive platforms is that all you need is to subscribe. If you take a look through the terms and conditions attached to using footages from other competitive platforms, you'll definitely notice the following:
Most platforms have limits on how you can infuse footage gotten from their site into a video. The majority of them require that you pay an extra fee to use their footage for corporate or commercial purposes.
You'll be required to pay extra to use footage from them on 2 different projects.
None of their stock footage can be used by subscribers whose subscription has expired, even if that footage was downloaded as an active member.
Artgrid understands that this requirement hinders a video creator from optimally displaying his/her creativity, causing them to divert their attention to less important technicalities.
You can take a dive right into the Argrid catalog as they offer everything without strings attached.
Artgrid allows you to use their stock footage any way you want, whether you need it for commercial, business, social media, or a wedding—it's no-holds-barred access.
You're allowed to use the footage for as many projects as you desire.
3. Search is swift and user-friendly
Movie creation requires that you maximize time in the most effective way possible. Artgrid offers an array of user-friendly tools on their website to help make the search through their platform as easy and as effective as possible.
To aid your search process, Artgrid has manually tagged their footages into some specific categories:
Colors: Here, many of the clips are classified into red, green, blue, purple, pink, yellow, and other colors. And you can find curated collections of clips of the same color.
Trending topics: Artgrid creates a section for its most sought-after footages.
Season: Need a video that depicts a specific season? Artgrid has curated collections with stock videos that show different seasons.
Places: Some of the most sought-after footages are those that depict places. Artgrid has a category that appropriately depicts places like New York, Paris, South America, Europe, etc.
Other categories include food, our world, shapes, special events, vintage, etc.
4. Great value at a good price
The primary goal of Artgrid is to help video creators find top-notch videos at a great price without the need to worry about breaking the terms and conditions for using that video. As such, Artgrid only charges a yearly fee for unrestricted access to its catalog of high-quality footage.
5. Ideal contract for visual creators
Artgrid believes in empowering its independent creators to earn money from their intellectual work. As such, the company ensures that all its creators are remunerated fairly; this way, they'll remain passionate about their work without having to seek other means of income or quit their desire for making videos.
Artgrid pays annual royalty payments to its creators, and the company regularly gets positive feedbacks from its contributors.
In Summary
Many platforms claim to stand at the top in offering royalty-free footage, but only a few have verifiable claims to back this up. Artgrid is undoubtedly a top-notch platform for downloading royalty-free footage with a wide range of applications. So many things make Artgrid stand out from competitors; some of these things have been outlined in this article.