8 Wonderkids to Watch This Football Season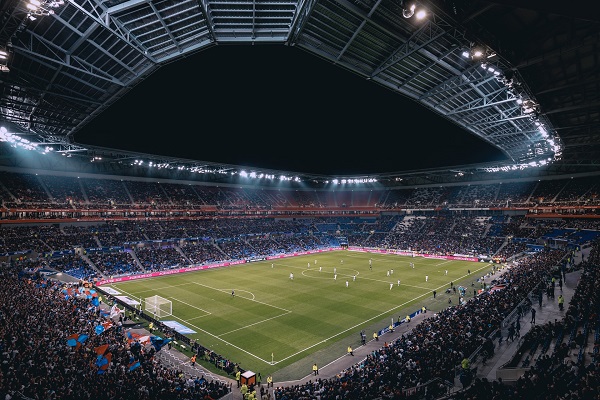 We all know that one friend who gives it the bold 'I signed him on my football manager 6 years ago' as a prominent young footballing talent finally breaks through to become world class. When the player has gone without a sniff from the media it makes those friends even more smug. But what about this time having the knowledge to drop on them before they can even use their FM crystal ball? This list is looking at 8 wonderkids to watch this football season to equip you with all the knowledge of footballings next superstars.
 8. Youssoufa Moukoko
This Cameroon-born striker has been dubbed "the new Samuel Eto'o" due to his ability for finishing. He is an exciting prospect who is currently representing Borussia Dortmund and the Under-16 German National Team. Breaking all sorts of records for being the youngest player to feature and score in competitions he is one to watch.
7. Billy Gilmour
Having spent his time growing up studying the likes of Xavi and Cesc Fabregas, this Rangers academy product was highly rated by Frank Lampard when he was at Chelsea. Known for his tenacity and finesse, he is bound to make waves in British football for years to come.
6. Curtis Jones
His talents have never been dismissed, the issues with Jones was about whether he would ever get the chance at his boyhood club. Luckily for him, their injuries this season have allowed him to slot into the starting lineup of the team and produce some exquisite performances for a man of only 19 years old.
5. Giovanni Reyna
The youngest ever scorer in the DFB-Pokal and a talent that is looking to become the next Christian Pulisic is Reyna. This young American plays a nifty game on the wing and has caught the attention of many for his skill.
4. Bukayo Saka
This young man started the season as a relatively unknown youngster coming out of the ever prosperous Arsenal academy; he will end the season as a household name throughout England. Regularly starting for Arsenal this season he has shown his talent to all on that left side, if you were picking a football bet, betting on this guy to score would be a good shout!
3. Rayan Cherki
Lyon have unearthed yet another gem with this young 17 year old. Making a name for himself, not least of which was his backing from the world class Mbappe, Cherki is one to look out for. The youngest ever player at Lyon to score a goal, this man is really something.
2. Ryan Gravenberch
This Ajax man has managed to firmly establish himself in an Ajax team looking to rebuild following the heights of their 2018/19 Champions league run and major player exit. But that's what this club does best, right? The Ajax academy cannot stop churning out the best of the best, and Gravenberch is no exception. Having surpassed Seedorf as the youngest player to start for Ajax's pro team, he is now a regular in the starting lineup. Offering consistent midfield masterclasses.
1. Erling Haaland
Undoubtedly the best and most exciting prospect in world football by a mile is the ever famous Haaland. This man has spent the 2020/21 season going from relative nothingness to becoming 'the next messi'. His hard work is paying off with an insane amount of goals for such a young man. He is breaking all sorts of scoring records and simply cannot seem to stop. Rightfully or wrongfully, he is being compared to Ronaldo and Messi and this young man is still only 20. An incredible talent who I'm sure everyone is excited about seeing develop.