Why Global Gambling Brands Are Thinking Pocket Size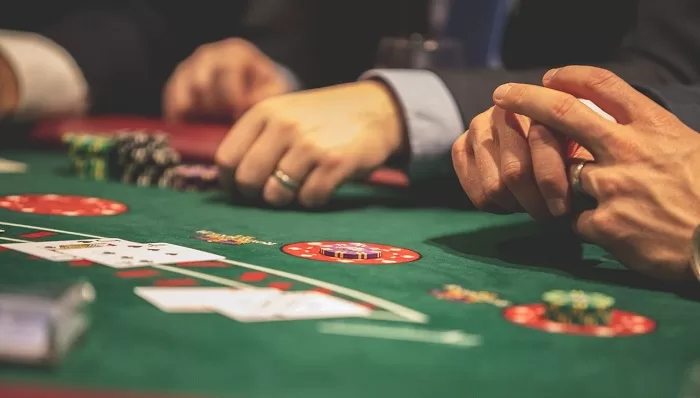 More people than ever are getting into gaming. From huge titles like Red Dead Redemption and Cyberpunk, to the release of new consoles and devices, there's a growing demand for games – and the industry has expanded massively as a result. One area of gaming that's become increasingly popular are casino games from gambling brands.
And there's definitely a solid reason why: many people are getting into gaming through their mobile devices like smartphones and tablets. That's because these days, most people work, entertain themselves, run errands like banking and socialize through their mobiles. If you can do everything you need on the go, or from a single device, then why not? With so many online gambling apps getting produced every day, the biggest brands are in on the game and looking to cash in on it, just like their players.
In this article, we'll discuss the growing gambling marketplace, some of the top casino games to play on a mobile and why mobile gambling holds such a big future within the market.
The gambling market — an overview
One of the countries that have really benefited from the gambling industry — especially when it comes to mobile games — is the UK. As one of the few countries with a gambling industry that's seen a continuous year-on-year revenue boost, the country's laws around gambling mean that there are so many ways for players to enjoy this form of entertainment.
From betting on sports games and horse races, to casino games like slots, blackjack and poker, there's a huge array of options to suit everyone's gaming preferences. This has seen the industry expand in leaps and bounds; in 2018-2019, for example, the UK generated a gross gambling yield of £14.26 billion — numbers that seem to grow every single year as more people of all generations and backgrounds get into gambling. There are approximately 24 million adult gamblers across the UK, with10.5 million of them betting online. This doesn't necessarily mean that the players are spending loads of money on gambling; in fact, the average player bets just £2.57 per week — or slightly over £133 annually — which is less than you'd spend on an expensive coffee.
For most players, gambling isn't a habit so much as a fun past time. Many players are taking part in the National Lottery, closely followed by scratch cards. Sports betting is also hugely popular, as is horse racing, slot machines and the classic bingo. Less players than ever are heading to the bookies or land-based casino to place bets or play their favourite games. Many are doing it from the comfort of home or while on their commute through their phones.
The top casino games to play
But when players are playing casino games on mobile, which ones are they playing? Here are some of the top ones.
Slots
These aren't your old school lever slots. Modern day slots, especially those online, are incredibly entertaining gaming experiences that utilise some of the best tech out there. Animation, graphics, sound and UX are being constantly improved upon; making slots some of the most fun games to play and truly exciting.
There's also loads of different themes that are coming out all the time. From pop culture, to interesting new landscapes, to musical-themed slots, there's something out there for everyone so that players will never get bored. And fans can also experiences some of their favourite television shows and musical artists in a completely new platform. Slots are definitely one of the top mobile casino games and really dominating the market.
Slots are definitely feeding into this ever-growing market, and global gaming brands are making sure they've got the latest and greatest available to keep their players entertained — and just as importantly, loyal to their brands.
Blackjack
Blackjack is definitely a classic game that's getting a new life and fanbase on mobile. Like slots, the tech that's being integrated into the game makes it just as exciting to play online as in real life.
Blackjack is being played by more younger generations too who want to get into some of the best and most iconic casino games. The revival of all things retro has definitely helped this as more people want to try out these fantastic games that have stood the test of time.
Poker
When you think of casinos, poker is probably one of the first games that comes to mind. Online poker, especially on mobile, is just as fun these days as it is in the land-based casinos. And with options like live dealers, video poker and some potential around augmented reality and virtual reality, poker is becoming a fast favourite on online platforms. Like the other game on this list, global gaming brands want to make sure they're investing in poker games and ensuring they're available to players — as the saturated marketplace means that if the brands don't have them, players are likely to go elsewhere.
The future of gaming
While land-based casinos will always have a place, mobile gambling is definitely here to stay. Especially as younger, tech-savvy players get into casino games.