How do Online Gambling Providers Remain Competitive?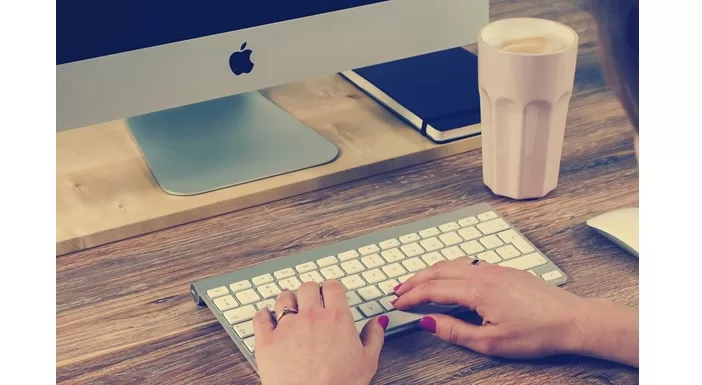 Online gambling is growing more and more popular, as visible by the industry being worth $92.9 million by 2023.
This means that the market is becoming increasingly saturated. So why exactly is this happening?
One of the main reasons appears to be the advancement of technologies over the past decade. For example, mobile technology, improved connectivity and more apps becoming available.
It has also been shown that the female market for online casinos has grown substantially.
Studies show that in general, females prefer to gamble privately and feel less intimidated by male players. Female only brands have also emerged.
Similarly, online casinos have been shown to appeal to virtually all age groups.
Another reason why online casinos are so popular is that players enjoy the entertainment and fun of playing casino games. Some people also use online casinos to develop their skills or to make money.
Why Must Online Casinos Remain Competitive?
In the UK alone, there are around 101 casino sites to choose from. Therefore, the worldwide number of casinos is likely to be huge in number.
After all, new casinos are popping up all the time. Yet it's not just the fully digital casinos who are capitalising on its popularity. Existing bricks and mortar brands are establishing an online presence as well.
The growing popularity of online casinos may seem all well and good. But the truth is that competition is fierce, so they must remain competitive to survive.
What Types of Online Gambling Exist? What Makes Each One Unique?
When it comes to online gambling, players have a good choice of sites to choose from. These sites also usually have a good range of bonuses, the ability to place low bets, and competitions on offer.
The most popular category is online casinos. They appeal to a large audience because they offer lots of different types of games.
Slots are perhaps one of the most popular games to be found at an online casino. As well as being great fun, they are also easy to play. Sports betting sites, poker and bingo sites are other popular choices. They appeal to a more niche segment, so don't attract as many players as online casinos. Nevertheless, they do remain popular.
The same can be said for lottery sites as well.
How do Online Casinos Stay Competitive?
Marketing plays a big part. Particularly affiliate, email and mobile marketing, as well as TV advertising or team sponsorship.
Equally, casino sites themselves may publish blogs on their sites or even comments and feedback from satisfied customers.
Online casinos should invest in gathering customer feedback and market research, so their platform is tailored to their target audience.
Up to date technology should be used, like live dealers and VR games. And the casino should commit to providing outstanding service, rewarding loyal customers with vouchers and account upgrades.
Here are some other ways online casinos can remain competitive.
1. Find a Niche. Instead of appealing to everyone, try to find a specific niche, then tailor your site to it. For example, the payment methods offered, bonuses and welcome offers. Players will feel unique, and that the casino was made for them. Sites like online poker have worked well as they specifically offer a wide range of poker games and can target their audience well.
2. Improve Deposit Options. Back in the day, e-wallets and fast bank transfers were considered cutting-edge for online casinos. Now, it's all about cryptocurrency such as Bitcoin which has proven to be very popular with online gamblers.
3. Offer Loyalty Programmes. Offer ways for customers to sign up and spend or provide loyalty programs. After all, customer retention is cheaper than acquisition. Offer everyday players free spins or fast withdrawals for VIPs. Online bingo sites have utilised this method well and many providers now offer a loyalty programme for their players who return to their site to play a game of bingo.
4. Provide Better Bonuses. Online casinos have the advantage of being able to offer better incentives and bonuses than real casinos. Therefore, attract customers with bonus codes and large bonuses. Many gambling providers even those operating in sole niches like slots and poker offer this incentive.
5. Enhance Game Offering. Land-based casinos are restricted in which games they offer as they must match local gamblers' preference. Contrastingly, online casinos have much lower overheads, plus unlimited space, meaning they can offer as many games as they like. This is also similar to online bingo with sites like https://www.888ladies.com/bingo-games/ being able to offer a wide range of bingo games to suit their players preferences.
6. Include Free Games. New customers usually like to play free games so they can practice their technique or try the site first before depositing their own money.
7. Act Responsibly. Gambling addiction is becoming more and more common. Online casinos recognise this, and, working with gamers and other authorities, are playing their part in controlling the problem. For example, offering fair and transparent chances for gaming, giving advice to players or identifying addictive behaviour.
Online Casinos Must Treat the Customer as King to Survive
Despite online gambling being more popular than ever, many online casino providers struggle to keep their positions an increasingly saturated market. For some online casinos to survive, they must remain competitive.
A vital part of this surround's games being offered. There must be an excellent choice to satisfy the audience, along with loyalty programs and great bonuses.
Online casinos should also consider offering free or low wager games for beginners, plus a good range of deposit options. Particularly, cryptocurrency, such as Bitcoin, is a popular payment method for online casinos at the moment.