What Should I Add to my Jeep Wrangler?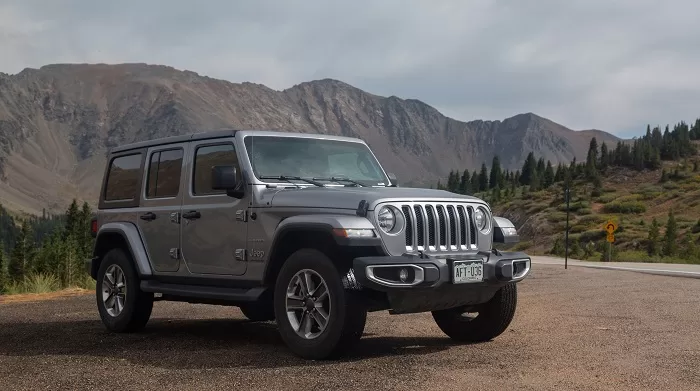 Whether you're a fan of off-roading or simply love cruising around town with the wind in your hair, the Jeep Wrangler represents one of the most fun and athletic SUVs money can buy. Its iconic design stands out from the crowd — even from other Jeep models, and certainly from more traditional SUV designs. It's really no wonder many Wrangler drivers keep buying or leasing different iterations of this same model time after time.
Perhaps one of the most exciting aspects of owning a Jeep Wrangler, though, is the opportunity to customize it to your heart's desire. With so many available performance and design mods available today, the most challenging part is choosing exactly how to trick out your Wrangler.
Wondering what you should add to your Jeep Wrangler to make it your own? Here are some suggestions to get you started.
Suspension: For Added Off-Road Capability
If you plan to hit the trails in your trusty Wrangler, the first step is upgrading the suspension — which often ends up boosting the vehicle for better clearance over rocks. Even drivers who don't need a lift kit because they stick to the roads more traveled can benefit from upgrading the shocks for a smoother ride.
The exact suspension mod you end up choosing will depend on your driving plans as well as the exact model of Wrangler you choose. As these owners point out in this forum, how your Jeep rides and where you drive it boil down to preference, so personalizing the suspension to your wants and needs is paramount here.
Weather Mods: For Better All-Weather Driving
Jeep drivers in the sunny Southwest don't have to worry all that much about an intense winter — but some Americans need to drive their Wranglers year-round, even through ice and snow. Depending on where you live, this may necessitate upgrading the tires to an all-weather option. For instance, make sure your new tires display an ice/snow designation on the side if you live in an inclement weather area. Even if you don't live in a winter climate, you may want to swap out the tires for something better suited to tough terrain.
Another area of customization for the Jeep Wrangler is the roof. Most models come with the soft top as standard, but drivers can modify them to become a hard top or a power sky top as desired or purchase a model with an optional top right off the bat. Each type of roof has its advantages and disadvantages, but the weather in your area will undoubtedly affect whether you customize this feature. Drivers who plan to travel with equipment — like skis/snowboards, camping gear, etc. — will benefit from choosing a hardtop so they can install a roof rack.
Lights: Improving Visibility
It's not to say the standard factory lights are insufficient, but many Jeep Wrangler drivers want to maximize visibility in their own way. Opting for LED lights with halogen fog lamps can improve all-around nighttime visibility — relevant whether you're crawling a trail late in the day or simply heading home on the highway. An even more hardcore option is installing a light bar, which not only boosts the number of lumens but extends the angles of the lighting as well.
This list of Jeep Wrangler modifications and additions is truly the very tippy top of the iceberg in terms of what drivers can do to make this SUV truly their own. There are so many after-market kits and parts available to boost the performance, safety, comfort and convenience of the Wrangler. Keep searching for options until you find all the features you need to make your Wrangler one-of-a-kind.