Wells Fargo Forms New Stakeholder Relations Group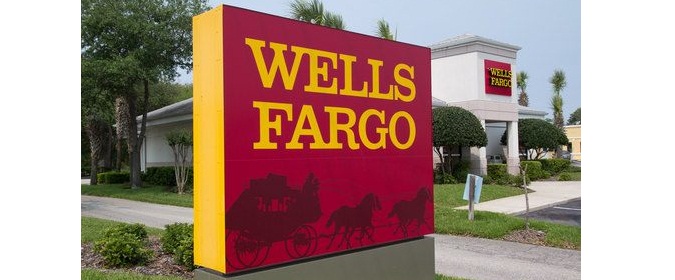 Investor Relations head Jim Rowe promoted to lead new organization
Wells Fargo & Company announced that it has created a new Stakeholder Relations group to foster a more integrated approach to engaging with its key stakeholders. Executive Vice President and Director of Investor Relations Jim Rowe, a 12-year veteran of Wells Fargo, has been promoted to lead the new group. Stakeholder Relations will be a part of the company's Chief Administrative Office, led by Hope Hardison.
"As Wells Fargo continues to focus on rebuilding trust and building a better bank, it's more important than ever that our key stakeholder relationships and strategies are well integrated," said Hardison. "During a decade in Investor Relations, Jim has become a trusted leader at Wells Fargo. His knowledge of our businesses and proven ability to partner across the company make him ideal to advance our efforts to create an aggregated stakeholder view."
The new Stakeholder Relations group will include Investor Relations (IR), which moves from Enterprise Finance & Information Technology, as well as Corporate Communications and Government Relations & Public Policy .
"Corporate Communications and GRPP have played critical roles over the past months, at a time when engaging with stakeholders and telling Wells Fargo's story have been so important. Bringing these groups together with IR builds on our strengths," said Hardison.
The Stakeholder Relations group will partner with other groups in the company to build and execute a comprehensive, fully-integrated stakeholder relations program.
"Creating the Stakeholder Relations function — and making IR a part of it — will allow us to better coordinate across all of our key stakeholder groups, while maintaining IR's deep partnership with the finance organization and across the company," said John Shrewsberry, chief financial officer. "Under Jim's leadership, we have developed a best-in-class IR team, and this transition will be seamless for our investors and analysts."
These changes are effective immediately. Rowe is in the process of naming a new director of Investor Relations, and he will continue to run the function in the interim in addition to his new responsibilities.
About Wells Fargo
Wells Fargo & Companyis a diversified, community-based financial services company with $2.0 trillion in assets. Wells Fargo's vision is to satisfy our customers' financial needs and help them succeed financially. Founded in 1852 and headquartered in San Francisco, Wells Fargo provides banking, insurance, investments, mortgage, and consumer and commercial finance through more than 8,500 locations, 13,000 ATMs, the internet and mobile banking, and has offices in 42 countries and territories to support customers who conduct business in the global economy.