Tickmill's Success Story as a Trusted Broker
The foreign exchange industry has seen extraordinary changes in the past few years. Due its decantralised and global nature, the foreign exchange market has been more prone to unethical business practices, a fact that necessitated a stricter regulatory regime to protect investors. In such a climate, forex companiesface a continuous struggle not only to remain competitive but also to maintain their reputation as secure and reliable providers of financial services in a bid to win investors' trust and retain their clients.
In today's world, earning the respect and trust of investors is more important than everfor forex companies because trustworthiness is perhaps the first criterion forex traders look for when choosing a forex broker. https://tickmill.com/about/why-tickmill/
Nowadays, forex traders are more sophisticated, they have a deeper understanding of the forex market and higher expectations for their brokers. The ability of a forex company to inspire trust by developing personal customer relationships, providing a consistent trading service and professional support is crucial in bothkeeping and enhancing its competitiveness in the market.
In response to these trends, we have taken huge steps in humanising all aspects of our operations, from customer service to marketing and human resources. In line with this approach, we have heavily invested in buildingpositive and mutually beneficial relationships with our diverse client base and stakeholders. As part of this effort, we strive to meet Clients, investors and Introducing Brokersinhttps https://tickmill.com/partnerships/introducing-broker/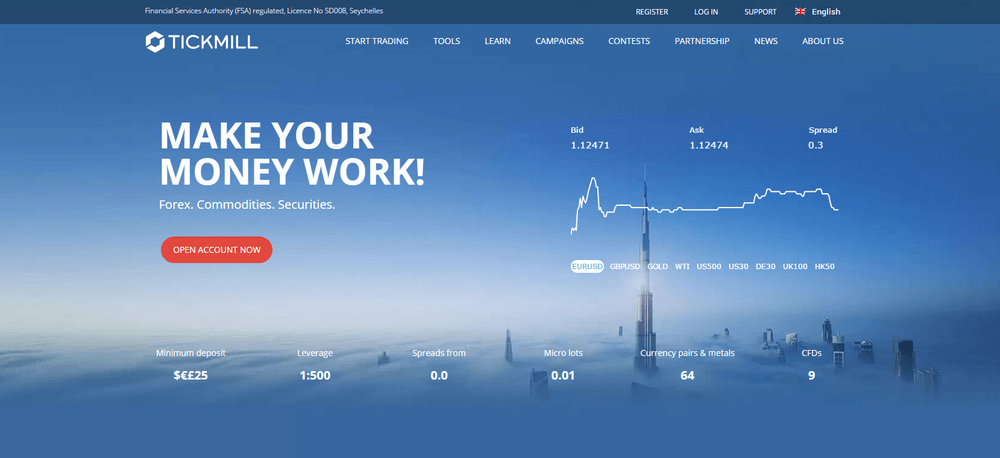 person at various financial exhibitions all over the world and exchange interesting trading ideas with them. We also regularly organise a range of insightful educational seminars that add value to the local forex trading community of the country we visit each time.
At the same time, we constantly strive to offer our Clients a personalised service in a truly empathetic and caring manner, showing a genuine interest in their needs and handling their concernsin a prompt, amiable and confidential manner. Following the expansion of our brand in key global markets, we immediately proceeded with the localisation of our website in several languages to provide country-specific information andsupport that meet the needs and cultural expectations of our clients in each of our target markets. Furthermore, actively gaining Client feedback and leveraging it to streamline our trading productsand https://tickmill.com/instruments/ service is one the usual practices we adopt to refineour Clients' experience and increase their satisfaction level.
Moreover, as an FCA UK regulated financial services company, Tickmill is built on strong regulatory foundations which means that we operate in accordance to stringent regulatory requirements to ensure a robust, reliable trading service and high level of safety for our clients. We continuously work hard to maintain a secure, fair and transparent trading environment by putting in place strong risk management mechanisms including segregated accounts with top-tier banks.
A Winning Business Model Based on Principles
Our honorary recognition as 'Most Trusted Broker in Europe 2017' by the Global Brands Magazine reaffirmsour hard work and dedication to core ethical values such as transparency, accountability and respect, that are embodied in our business model and company culture alike. This award comes at a time when our company sees remarkable expansion in Europe and speaks volumes about how much trust our clients put in our brand in recognition of our commitment to excellence. Tickmill is well-received in major European markets and we are pleased to see that our efforts in consistently providing trading products and services that live up to our Clients' expectations pay off.
Our Commitment for the Future
Tickmill grows stronger day by day and we owe this to our Clients and employees who are the driving force behind our success. We greatly appreciate their loyalty and dedication towards our brand and we promise to keep adding extra value to their trading experience with even more innovative trading solutions, advanced educational tools and resources, competitive pricing and dedicated support.
http://www.globalbrandsmagazine.com/wp-admin/post.php?post=21293&action=edit