Wells Fargo Announces Support For Fitbit Pay™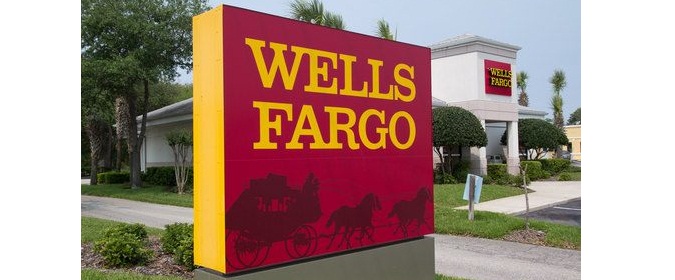 Wells Fargo customers will be able to use the new Fitbit Ionic™ smartwatch to make seamless mobile payments
Wells Fargo & Company (NYSE:WFC) announced that Wells Fargo is partnering with Fitbit (NYSE: FIT), the leading global wearables brand, to launch Fitbit Pay™ to its customers, giving them the ability to conveniently and securely make purchases at merchants whose payment terminals are set up to accept near-field communication (NFC) payments. Fitbit Pay is available on Fitbit's first smartwatch – Fitbit Ionic™.
"Increasingly, our customers are choosing mobile to manage their finances and make payments," said Jim Smith, head of Virtual Channels at Wells Fargo. "In fact, in May 2017, Wells Fargo had more active mobile customers than online ones for the first time ever. As customer behavior and preferences continue to shift, we're pleased to provide more options to conveniently make payments from mobile devices and wearables like Fitbit Ionic."
Mobile banking is the fastest growing channel in Wells Fargo's history, with more than 20 million active customers.
"Offering convenient mobile payment capabilities like Fitbit Pay allows us to use the latest technologies to help deliver an outstanding customer experience, build trust and give more information to customers to help them make good decisions that lead to financial success," said Danny Peltz, head of Treasury, Merchant and Payment Solutions at Wells Fargo. "We're thrilled to add Fitbit Pay to our growing list of innovative payment solutions for our customers."
Fitbit Ionic is a health and fitness smartwatch from Fitbit, offering personal, actionable guidance to motivate users to reach their goals. Fitbit Ionic offers broad compatibility across Android, iOS and Windows smartphones.
When a customer makes a payment with Fitbit Pay using their Wells Fargo cards, all transactions are monitored with Wells Fargo risk and fraud detection systems. Wells Fargo card purchases also are protected by Zero Liability1, which means customers will be reimbursed for any unauthorized card transactions when reported promptly.
For more information on Fitbit Pay, visit www.fitbit.com/fitbit-pay.
About Wells Fargo
Wells Fargo & Company (NYSE: WFC) is a diversified, community-based financial services company with $1.9 trillion in assets. Wells Fargo's vision is to satisfy our customers' financial needs and help them succeed financially. Founded in 1852 and headquartered in San Francisco, Wells Fargo provides banking, insurance, investments, mortgage, and consumer and commercial finance through more than 8,400 locations, 13,000 ATMs, the internet (wellsfargo.com) and mobile banking, and has offices in 42 countries and territories to support customers who conduct business in the global economy. With approximately 268,000 team members, Wells Fargo serves one in three households in the United States. Wells Fargo & Company was ranked No. 25 on Fortune's 2017 rankings of America's largest corporations. News, insights and perspectives from Wells Fargo are also available at Wells Fargo Stories.