Press Here! Visa Begins Pilots of New Biometric Payment Card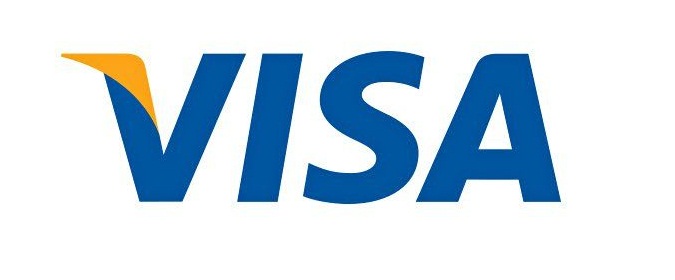 Pilots with Mountain America Credit Union and Bank of Cyprus use on-card fingerprint sensor, offering an alternative to PIN or signature payment authentication
NATIONAL RETAIL FEDERATION "BIG SHOW" — Visa (NYSE: V) announced it has initiated pilots with Mountain America Credit Union and Bank of Cyprus of a new EMV dual-interface (chip- and contactless-enabled) payment card, making these the first commercial pilots to test an on-card biometric for contactless payments. As a payments industry leader, Visa is committed to ensuring secure, fast and convenient payments at the point of sale. Core to delivering on this commitment is continually evolving the market towards dynamic authentication methods such as EMV chip, and in the case of these pilots, investing in emerging capabilities that leverage biometrics.
With biometric authentication gaining momentum and the EMV migration well underway, the biometric payment card pilots will test the use of fingerprint recognition as alternatives to PIN or signature to authenticate the cardholder. Both pilots are being managed through the Visa Ready for Biometrics program, a new vertical supporting the growing demand for biometric authentication solutions.
"The world is quickly moving toward a future that will be free of passwords, as consumers realize how biometric technologies can make their lives easier," said Jack Forestell, head of global merchant solutions, Visa Inc. "As electronic payments expand dramatically around the world, Visa is committed to developing and investing in emerging capabilities that deliver a better, more secure payment experience."
How It Works:
When a cardholder places their finger on the sensor, a comparison is performed between the fingerprint and the previously enrolled fingerprint template securely stored in the card in order to authenticate the transaction. Green and red lights are integrated into the card to indicate a successful or unsuccessful match. Additional benefits of the biometric payment card include:
Strong Security: The biometric data is stored and matched locally in the card to ensure that a cardholder's data and privacy is protected. Since biometric data is unique to each person, it's substantially harder for criminals to commit fraud.
Speed and Convenience: The pilot cards are EMV contactless-enabled, allowing cardholders to tap to pay quickly and easily at contactless-enabled terminals.
Alternative to PIN or Signature: A simple authentication using a fingerprint can be performed directly on the card, offering an alternative to PIN or signature.
Hardware Upgrades Unnecessary: The biometric card is immediately compatible with existing payment terminals that accept contactless- or chip-based payments around the world.
In a recent survey of 1,000 Americans about perceptions of biometric authentication, Visa found that consumers continue to have a strong interest in new biometric technologies. Highlights from the survey include:
86 percent of consumers are interested in using biometrics to verify identity or to make payments, and more than 65 percent of consumers are already familiar with biometrics.
Consumers were most familiar with fingerprint recognition, with 30 percent having used it once or twice and another 35 percent using it regularly.
Of all the biometric authentication techniques queried, fingerprint recognition ranked the highest (50 percent) in terms of desired payment authentication method for in-store usage.
"Mountain America Credit Union is proud to be an early partner with Visa and other industry leaders on this innovative biometric card solution," said Matt Farrow, assistant vice president of payment and card services, Mountain America. "We are excited to explore the enhanced security benefits that biometrics can provide to credit and debit card transactions, while preserving focus on convenience for consumers."
Pilot Timing & Support
The Bank of Cyprus and Mountain America Credit Union pilots will begin in early 2018 to assess the cardholder experience and the technology of the biometric cards in different retail environments. The Bank of Cyprus pilot utilizes technology from Gemalto, and the Mountain America Credit Union pilot is being supported by technology from Fingerprint Cards and Kona-I.
About Visa Ready
For any merchants, partners or issuers interested in integrating biometrics into payment environments, the Visa Ready for Biometrics program can provide guidance and certify solutions as Visa Ready. The Visa Ready program can accelerate the process for introducing devices, software, and solutions that can initiate or accept Visa payments. In addition to Biometrics, Visa offers Visa Ready programs for mobile point-of-sale (mPoS), Business Solutions, Internet of Things (IoT), Tokenization and Transit providers. More information is available at visaready.visa.com.
About Visa
Visa Inc. (NYSE: V) is the world's leader in digital payments. Our mission is to connect the world through the most innovative, reliable and secure payment network – enabling individuals, businesses and economies to thrive. Our advanced global processing network, VisaNet, provides secure and reliable payments around the world, and is capable of handling more than 65,000 transaction messages a second. The company's relentless focus on innovation is a catalyst for the rapid growth of connected commerce on any device, and a driving force behind the dream of a cashless future for everyone, everywhere. As the world moves from analog to digital, Visa is applying our brand, products, people, network and scale to reshape the future of commerce. For more information, visit usa.visa.com/aboutvisa, visacorporate.tumblr.com and @VisaNews.
About Mountain America Credit Union
With more than 720,000 members and $7 billion in assets, Mountain America Credit Union assists members on the right path to help them identify and achieve their financial dreams. Mountain America provides consumers and businesses with a variety of convenient, flexible products and services, as well as sound, timely advice. Members enjoy access to secure, cutting-edge mobile banking technology, 89 branches across five states, thousands of shared-branching locations nationwide and more than 50,000 surcharge-free ATMs. Mountain America—safely guiding you forward along your financial journey. Learn more at macu.com.