UOB Asset Management launches Singapore's first digital advisory service for corporate investors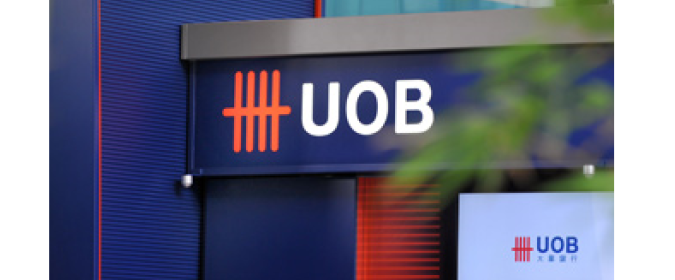 The service will be offered to retail investors and across Asia in subsequent phases
UOB Asset Management Ltd (UOBAM) has launched UOBAM Invest, Singapore's first digital advisory service for companies to manage their discretionary investments in the fund house's proposed portfolio solutions
The new digital service is offered exclusively to United Overseas Bank's (UOB) Commercial Banking clients, which are mainly medium-sized companies. It will be offered to the Bank's other corporate clients, as well as to retail investors and across UOBAM's network in Asia, in subsequent phases.
Mr Thio Boon Kiat, Group CEO, UOBAM, said, "At UOBAM, we have observed our clients' increasing preference to receive investment advisory and to manage their investments digitally. Using our proprietary screening methodology and asset allocation framework, we designed UOBAM Invest to meet the needs of these investors and to make our portfolio solutions easily accessible online. Partnering UOB to provide this new digital advisory service to its corporate clients is part of our strategy to offer greater market access to our investment solutions. We look forward to introducing the service to more corporates and retail investors across our regional network."
Using the new digital service, UOB Commercial Banking clients can now submit their financial information, obtain their risk profile and receive an investment portfolio proposal in minutes. Thereafter, the clients can choose to invest in the proposed portfolio or to adjust the portfolio according to their desired returns, investment horizon and risk appetite.
UOBAM Invest will generate different model portfolio proposals automatically, ranging from very conservative to very aggressive, based on the client's risk tolerance and appetite. The portfolios will be created from a wide range of UOBAM-managed funds and global exchange-traded funds (ETFs) spanning various asset classes, such as equities, high-yield and investment grade bonds, as well as money market and short-term fixed income.
A conservative portfolio will typically comprise ETFs or unit trusts that are invested mainly in government bonds, money market and short-term fixed income. The most aggressive portfolio will largely consist of ETFs or unit trusts that are equities-based, and a small allocation to those that are focused on high-yield bonds.
Mr Eric Tham, Head of UOB Group Commercial Banking, said, "Our clients look to discretionary investments in various fund products to maximise their returns and to strengthen their balance sheets. However, as they focus on their day-to-day business operations, they may not be able to afford the time needed to choose and to track their investment portfolios closely. With UOBAM Invest, it is now more convenient for our clients to manage these investments with UOBAM."
UOBAM's technology partner on UOBAM Invest is FNZ Group, a global FinTech company specialising in providing multi-channel wealth management services to the financial services and wealth management sectors.
About UOB Asset Management
UOB Asset Management Ltd (UOBAM) is a wholly-owned subsidiary of United Overseas Bank Limited. Established in 1986, UOBAM has been managing collective investment schemes and discretionary funds in Singapore for more than 30 years. We currently manage 58 unit trusts in Singapore and are one of the largest unit trust managers in terms of assets under management. As at 30 November 2017, UOBAM and our subsidiaries manage about S$33.9 billion (US$25.2 billion) in clients' assets. UOBAM has an extensive presence in Asia with regional business and investment offices in Malaysia, Thailand, Brunei, Taiwan and Japan. Our network includes UOB Alternative Investment Management Pte. Ltd and UOB Islamic Asset Management Sdn Bhd in Malaysia. We have two joint ventures: Ping-An UOB Fund Management Company (China) and UOB-SM Asset Management Pte Ltd (Singapore). In addition, we forged strategic alliances with UTI International (India) and Wellington Management Singapore.