Walmart's Family of Cards Makes it as Easy as 3-2-1 to Manage Finances for Less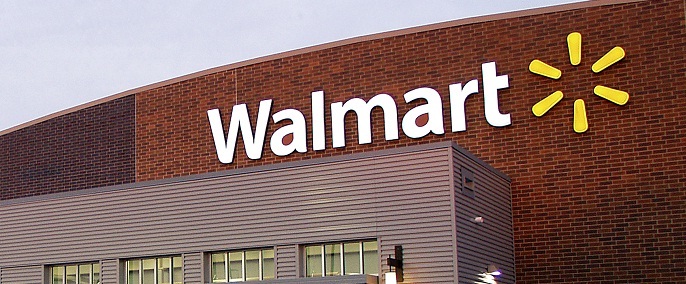 Synchrony Financial and Green Dot Introduce 3-2-1Cash-Back Rewards for The Walmart Credit Card and Walmart MoneyCard Programs
Walmart Credit Card and Walmart MoneyCard holders will have a new tool to help them keep more money in their pocket. It's as easy as 3-2-1. The new, simplified rewards value proposition – 3-2-1 Save – brings even more value to the every day purchases customers make using the Walmart family of credit and prepaid cards, issued and administered by Synchrony Bank[i] (NYSE: SYF) and Green Dot Bank[ii] (NYSE: GDOT), respectively.
From fresh produce to 4K TVs, every purchase made on Walmart.com, at Walmart Stores, and Walmart and Murphy USA gas stations will earn more rewards for purchases made with either the Walmart Credit Card, the Walmart MasterCard or the Walmart MoneyCards.[iii]  The 3-2-1 Save cash back program provides all qualifying cardholders in the U.S. and Puerto Rico with the opportunity to earn rewards for purchases they make every day including:
3% back on purchases made on Walmart.com, including Site to Store orders;
2% back on fuel purchases at Walmart or Murphy USA gas stations; and
1 % back on purchases made at Walmart stores and everywhere the Walmart Credit Card or Walmart MasterCard are accepted.[iv]
"We're always looking for ways we can create and change products and services to make them even better for our customers," said Daniel Eckert, senior vice president, services, Walmart U.S. "The Walmart MoneyCard and Walmart Credit Card have proven to be valuable tools in our customers' wallets, helping them manage their money for less. The new 3-2-1 Save program simplifies and strengthens the card proposition for more than 10 million cardholders and helps add even more value to their Walmart purchases no matter how they choose to shop with us.
Walmart Credit Card
Providing Walmart customers every day value has been a core benefit of the credit card program since it began in 1999.
"We work closely with Walmart to meet the evolving needs of their customers, including differentiated channel rewards with expanded opportunities to save, along with special financing options for larger ticket purchases. The new 3-2-1 Save program aligns with Walmart's mission for consumers to save money and live better," said Tom Quindlen, executive vice president and CEO, Retail Cards, Synchrony Financial.  "We are excited about this program as it also recognizes the increasing shift toward online and mobile shopping and is the first credit card program designed to offer Walmart cardholders even greater savings on their online purchases.
Existing Walmart Credit Card and Walmart MasterCard cardholders are automatically enrolled in the 3-2-1 Save program as of April 1, 2016, and current cardholders can use their existing card to earn rewards. Special financing promotions are also available for in-store purchases of $150 or more. New customers can apply in-store or at Walmart.com and qualifying cardholders can enjoy 10% off their first day spend on Walmart.com or in-store for up to $25 in savings, applied as a statement credit
Further information on the Walmart Credit Card is available at www.walmart.com/creditcard.
Walmart MoneyCard
Since 2009, customers have been able to use the Walmart MoneyCard, a prepaid card program with a simple fee structure, to manage their everyday finances. In addition to the 3-2-1 Save program, the new MoneyCard includes a host of features and benefits such as an all-new mobile app, free early direct deposit, online bill pay, and mobile check deposit through the all-new mobile app.