VistaJet Targets 2019 as the Year for Expansion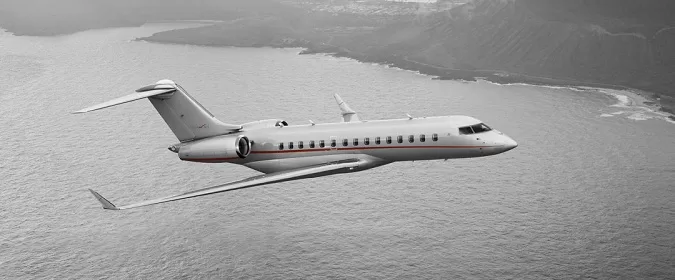 As far as 2019 is concerned – this is the year for VistaJet.
Why?
We find out below:
Celebrating 15 Years in the Industry 
First, VistaJet is celebrating its 15th year in the industry and continues to add an increasing number of aircraft and passengers to its airlines. Covering around 187 countries and with a fleet of over 70 jets, VistaJet is responsible for flying private clients, governments and corporations around 96% of the world.
However, VistaJet isn't resting on its laurels just yet, as it continues to add services and brands to its ever-growing business – as we'll find out below.
A Partnership with Ferrari 
In February of this year, VistaJet announced its partnership with the Scuderia Ferrari Mission Winnow team as the company became Ferrari's official supplier of private jet travel.
Due to how tightly scheduled many of the races are with only a couple of days between each Grands Prix, VistaJet will work with the team to ensure its 2019 Formula One season is efficient, timely and that all travel is optimised.
The Introduction of VistaPet 
Pets are a huge part of many families but the hassle of taking them with us on holiday is often too much, meaning many get left behind in boarding kennels or with friends or family members.
However, all this looks set to change with VistaPet – the latest global travel programme from VistaJet. It works to provide all passengers with the perfect and most comfortable flight, even if they are four-legged! It does this by offering everything from balanced menus, sleep mats and care kits to courses for those who have a fear of flying as well as general travel advice.
A Step Further in Flight Safety 
To further advance its business aviation flight safety, VistaJet now ensures all of its operations are led by real-time, data-led analysis. Utilising the Flight Risk Assessment system developed by Osprey, all of VistaJet's flights will now come with intuitive and instant risk assessments.
What's more, VistaJet has also been announced as the first operator to have been awarded the prestigious EBAA Diamond Safety of Flight Award.
The Acquisition of JetSmarter
In April, VistaJet announced its acquisition of JetSmarter, a US-based service that sells a chartered aircraft's empty seats. This works to create an 'Uber-style' model that will allow VistaJet to tap into the on-demand corporate flights sector that's worth $11 billion. It allows buyers to instantly book a seat on a flight, receiving a price as they look to travel anywhere in the world.
With so many exciting developments for VistaJet within the first half of 2019, one has to wonder what's in store for the rest of the year?