Visa Introduces Digital Commerce App to Grow Mobile Capabilities of U.S. Financial Institutions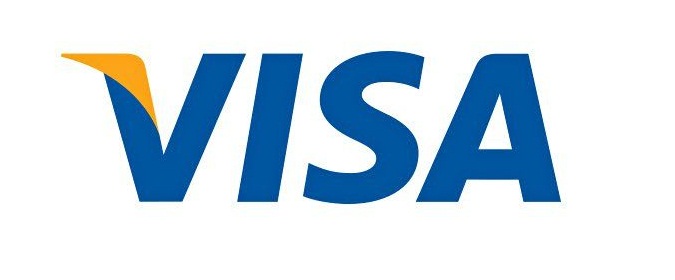 More than 40 financial institutions, including Affinity Federal Credit Union, PNC Bank and Webster Bank to launch innovative mobile commerce apps developed by Visa
Visa Inc. (NYSE:V) introduced the Visa Digital Commerce App, an issuer-branded mobile commerce solution that enables financial institutions to offer their own mobile app to customers with valuable card management services – ultimately expanding and strengthening their Visa credit, debit and prepaid card offerings.
Through the mobile app, issuers can offer services such as real-time account balance information, card controls, alerts that inform accountholders about recent transactions or fraud concerns, and innovative token services that bring greater security to contactless payments1. As a hosted service, the app simplifies the delivery of a broad array of card management features and provides a roadmap for issuers to rapidly deploy new features and enhancements.
"The Visa Digital Commerce App brings together a comprehensive set of services to empower financial institution clients of all sizes to quickly offer their own digital payment experience to cardholders, while keeping their brand and relationship with the cardholder front and center," said Oliver Jenkyn, group executive, North America, Visa Inc. "We are getting great feedback from clients who are implementing the app and are excited to make it available to more financial institutions nationwide."
With the introduction of Visa Token Service and the recently launched Visa Developer Platform, Visa is helping to lead the transformation of payments from plastic to digital. The Visa Digital Commerce App is another important advancement in this evolution to provide issuers with additional deployment flexibility to better support their mobile strategies and capabilities.
"As consumer awareness of mobile wallets has grown, financial institutions are increasingly looking to stake a claim in this market and capture the preferred 'top-of-wallet' position with their customers," said Daniel Van Dyke, analyst, Javelin Strategy & Research. "In our 2016 report, 'What's In Your Mobile Wallet?', consumers stated they would be 51 percent more likely to use a wallet offered by their primary financial institution, making this an ideal time for banks and credit unions to introduce a branded digital app and capitalize on this preference."
Financial Institutions Rapidly Deploying Visa Digital Commerce App
Today more than 40 U.S. financial institutions are implementing the Visa Digital Commerce App. This includes institutions such as A+ Federal Credit Union,Affinity Federal Credit Union, Capital Prepaid Services, EPS Financial LLC, First Financial Bank, N.A., GESA Credit Union, ITA Group, KCT Credit Union, Kern Schools FCU, Landings Credit Union, Members 1st Federal Credit Union, Member Access Pacific, Old National Bank, Our Community Credit Union, PNC Bank,Publix Employees Federal Credit Union, Utah Community Federal Credit Union, Webster Bank, and many others. In addition to making the Visa Digital Commerce App directly available to financial institutions, Visa is also offering the app to its processor and go-to-market channel partners for their financial institution customers.
"Partnering with Visa to enhance our digital payments capabilities has been a no-brainer," said John Weeks, senior vice president of payments, Webster Bank. "It is simply the latest example of our shared commitment to provide Webster customers with the technology that allows them to manage and use their payment cards whenever and wherever they prefer. This new solution reduces friction during a transaction without sacrificing security – something our customers want and need."
"By using the Visa Digital Commerce App, we are able to quickly deliver a robust and highly intuitive mobile app to our members that allows them to manage and use their cards on their terms," said John Fenton, president and CEO, Affinity Federal Credit Union. "This new solution, which we are calling the Affinity Card App, meets the needs of today's consumers – making it faster, easier and more convenient to bank with us. We are already experiencing higher usage rates from our members who transact in our digital space."
"When we initially launched SmartAccess, our prepaid reloadable product, we faced a 'build-or-buy' decision for a mobile app," said Zulfiqar Khan, senior vice president, group product manager, Checking and Prepaid, PNC Bank. "Partnering with Visa allowed us to rapidly deploy a very compelling stand-alone solution for our prepaid customers. The new app from Visa will allow us to continue to meet the needs of our customers in this continually shifting environment."
About Visa Inc.
Visa Inc. (NYSE:V) is a global payments technology company that connects consumers, businesses, financial institutions, and governments in more than 200 countries and territories to fast, secure and reliable electronic payments. We operate one of the world's most advanced processing networks — VisaNet — that is capable of handling more than 65,000 transaction messages a second, with fraud protection for consumers and assured payment for merchants. Visa is not a bank and does not issue cards, extend credit or set rates and fees for consumers. Visa's innovations, however, enable its financial institution customers to offer consumers more choices: pay now with debit, pay ahead of time with prepaid or pay later with credit products