Contactless Payment Revolution at Erste Bank and Sparkassen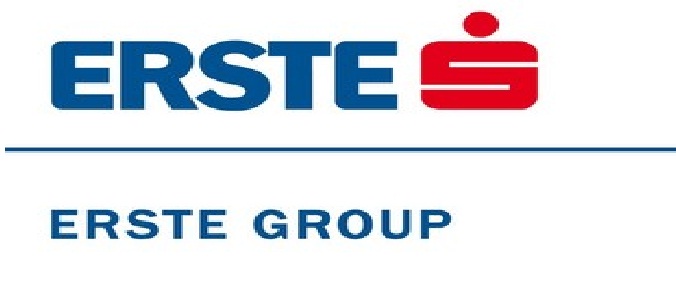 Exclusive: ATM cash register payment with armband or sticker
First NFC-capable ATM in Vienna
Launch of BankCardMobil App
With immediate effect Erste Bank And Sparkassen are making contactless payments possible without a traditional ATM card or a smart phone. With the NFC armband developed by the Sparkassen Group or the NFC-capable sticker, it is possible to comfortably pay via a Maestro transaction directly from one's bank account.
Contactless Payment Marches On
After initial skepticism, contactless payments via NFC technology have become widely accepted in Austria. As of the end of April 2016, customers of Erste Bank und Sparkassen alone have performed 7,7 m. contactless transactions totaling  EUR 164 m. "This means that our customers already perform every 4thATM payment transaction via NFC ", says Thomas Schaufler, chief retail officer of Erste Bank. In Austria's overall market, every 5th payment transaction is performed contactless. "In particular the number of transactions involving small amounts of less than 25 euro has tripled since January 2015", Schaufler points out. All 2.1 million ATM cards issued by Erste Bank und Sparkassen are already NFC-capable. The technology is safe and is already in use in 65 countries worldwide.
Paying at the Cash Register with an Armband or a Sticker 
Unique in Austria and brought to the market by Erste Bank und Sparkassen as the innovation leader, are the two products BankCard Micro and BankCard Sticker.
The Armband – BankCard Micro
This is a rubber armband, which contains the world's smallest water-resistant ATM card. This makes it possible to make payments comfortably during sports activities, or anywhere one happens to go without wanting to carry a wallet. The payment is a normal Maestro transaction charged directly to one's account.
The Sticker – BankCard Sticker
The NFC sticker can be affixed anywhere – whether to the back of a smart phone, to a key ring or a note book. What applies in this case as well – and is new in Austria – is that this is the first NFC sticker capable of performing a Maestro transaction directly through one's current account. If the sticker is affixed to a smart phone, one must take care to switch the phone's own NFC function off, so as to avoid overlapping of signals.
How the Sticker and the Armband workPIN codes and limits are the same for both products as for one's existing ATM card and one can use them for payments worldwide. The same rules for payment sizes apply as well: no code is needed for payments of less than 25 euro, but from 25 euro upward, a PIN code has to be entered. The same security criteria that apply to traditional ATM cards also apply to these solutions. Fees for the sticker and the armband are reduced until year-end 2018 and amount to half of the cost of a normal ATM card. Currently the fee is 0.97 cents per month. Armband and sticker can be purchased with immediate effect in George or with the CardControl App. As of tomorrow, the new NFC products can also be ordered at branch offices. They are mailed through the postal service and have to be activated prior to first use, either online or via telephone at the Erste call center. Both products are available Austria-wide exclusively at Erste Bank und Sparkassen.
First NFC-capable ATM in Vienna
Every third ATM cash register in Austria is already NFC-capable, until 2020 all terminals will also be equipped with this function. In future ATMs themselves will be NFC-capable as well. Erste Bank has put the first functional NFC ATM into service at the Erste Campus in Vienna. This ATM can be used to for contactless withdrawals, however, it always requires entering one's personal PIN code.
The further development of contactless payment methods is interesting for merchants as well. These methods allow for a further reduction in cash holdings, which in turn reduces costs – especially with respect to small change. "It is important for us that customers can choose their payment methods freely. We are offering new and comfortable possibilities, but people have to ultimately decide for themselves which methods they want to use", Schaufler states in closing.
BankCard Mobil – the App
With immediate effect, a mobile app for paying with one's smart phone is available from the Sparkassen Group as well. This requires an NFC-capable smart phone with Android software and an existing contract with A1, Drei, or T-Mobile. For this purpose one has to order an NFC-capable SIM card from one's service provider and order BankCardMobil via George or CardControl. Thereafter one downloads the BankCardMobil app from the Google Play Store and within one hour one's smart phone is transformed into a wallet.