Bank Of America Merrill Lynch Launches Instinct® Loans Electronic Syndicated Loan Trading Platform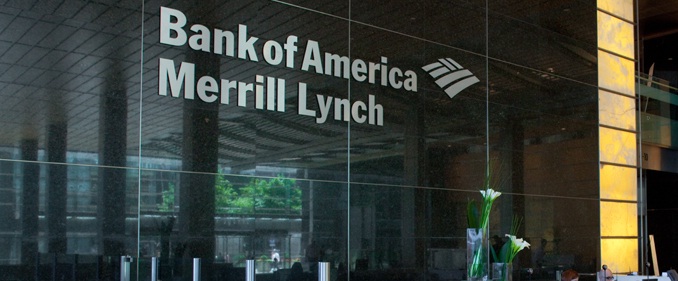 New Portal to Offer Electronic Trading of Syndicated Loans
Bank of America Merrill Lynch announced the launch of a new electronic platform, Instinct® Loans, for the secondary trading of syndicated corporate loans. The platform, which is part of the firm's ongoing commitment to providing liquidity to clients, strives to simplify and enhance the market by combining innovative technology with market-leading sales and trading professionals.
"Providing liquidity and efficient execution are critical components of what we offer to our clients in the credit markets"
Into a historically voice-based, over-the-counter market, the new Instinct® Loans platform introduces electronic trading with efficient pricing, transparent liquidity and seamless execution. Within Instinct® Loans, the Bank of America Merrill Lynch trading desk will host straightforward matching sessions into which clients can bid or offer loans against mid-market prices. Matching bids and offers will trade immediately and electronically for a fixed commission, with all clients facing Bank of America, N.A. as principal. Clients selling loans via Instinct® Loans will also have the option of T+3 settlement for sale transactions to help address clients' cash needs within the loan market.
"Providing liquidity and efficient execution are critical components of what we offer to our clients in the credit markets," said Brian Callahan, head of Electronic Initiatives and U.S. Par Loan Trading for Global Credit and Special Situations at Bank of America Merrill Lynch. "The introduction of Instinct® Loans is another demonstration of our commitment to the loan market and to using technology to better serve our clients."
Instinct® Loans is accessed through the bank's MercuryTM Portal.
Key features of Instinct® Loans include:
Simplicity of execution
Transparency of liquidity
Efficiency of bid/offer spread
Control and confidentiality
Shortened settlement
About Bank of America
Bank of America is one of the world's leading financial institutions, serving individual consumers, small and middle-market businesses and large corporations with a full range of banking, investing, asset management and other financial and risk management products and services. The company provides unmatched convenience in the United States, serving approximately 47 million consumer and small business relationships with approximately 4,700 retail financial centers, approximately 16,000 ATMs, and award-winning online banking with approximately 33 million active users and approximately 20 million mobile users. Bank of America is a global leader in wealth management, corporate and investment banking and trading across a broad range of asset classes, serving corporations, governments, institutions and individuals around the world. Bank of America offers industry-leading support to approximately 3 million small business owners through a suite of innovative, easy-to-use online products and services. The company serves clients through operations in all 50 states, the District of Columbia, the U.S. Virgin Islands, Puerto Rico and more than 35 countries. Bank of America Corporation stock (NYSE: BAC) is listed on the New York Stock Exchange.