Visa Enables More Cash-Free Moments in Minneapolis: Local Merchants and U.S. Bank Stadium Receive Point-of-Sale Upgrades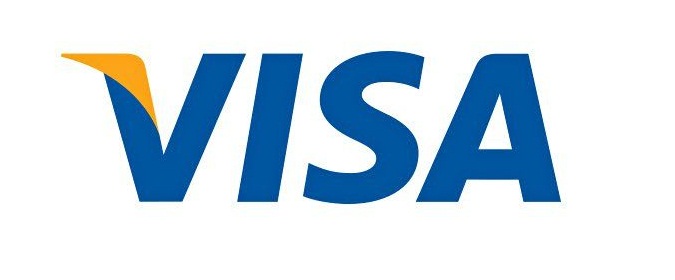 Visa teams up with Minneapolis native Larry Fitzgerald & AP Rookie of the Year Nominee Christian McCaffrey to provide select merchants and fans a fast, secure payment experience
Visa (NYSE: V) announced that it upgraded the point-of-sale (POS) terminals of select Minneapolis-based small businesses, helping create quicker, easier and more seamless payment experiences for their customers. Visa has also upgraded 700 concessions and retail POS terminals within U.S. Bank Stadium. As the preferred payment provider of the NFL, Visa is helping these merchants upgrade their technology just in time for Super Bowl LII, where an estimated 1 million people are expected to flock to the host city.1
Local merchants Four Seasons Curling Club, Penny's, and Misfit each had the opportunity to try out updated point-of-sale terminals, courtesy of Visa. The terminals are equipped with a host of innovative payment features including:
Contactless Technology: Contactless transactions allow customers to simply tap to pay using their contactless card or payment-enabled device, and are protected by multiple layers of security. Customers can make contactless payments quickly and effortlessly with a variety of payment-enabled devices, including phones, smart watches, wristbands, and stickers.
Sensory Branding Demo: These terminals are programmed with Visa's recently announced multi-sensory brand expression that allows merchants, manufacturers and developers to implement Visa's new suite of sensory branding. Visa's unique sound, animation and haptic (vibration) cues signify completed, secure transactions in digital and physical retail environments when consumers pay using Visa.
Star wide receiver and Minneapolis native Larry Fitzgerald and Carolina Panthers running back Christian McCaffrey teamed up with Visa to make the terminal upgrades a little bit sweeter, visiting each business and spending time with their customers. Before testing his curling skills at the Four Seasons Curling Club, Fitzgerald treated his curling teammates to a hot beverage from Misfit, paying with a tap of his contactless prepaid card.
"Visa is a company and a brand that has stood with me for many years now," said Fitzgerald. "It means a lot to be partnering with Visa to bring magic to my hometown and help keep Minneapolis businesses on the top of their payments game, especially during the Super Bowl when all eyes are on our city."
U.S. Bank Stadium Point-of-Sale Upgrades
To provide fans the best game day experience possible, Visa has enhanced U.S. Bank Stadium's point-of-sale terminals ahead of Super Bowl LII. Visa has upgraded more than 700 concessions and retail terminals with EMV contactless payment technology, helping lines for food, beverages and souvenirs move more quickly throughout the stadium. Knowing that football fans want to spend as little time waiting in line – and as much time watching the action of the game – as possible, these upgrades will help fans make speedy and secure purchases with a tap of their contactless card or payment-enabled devices.
"As a proud NFL sponsor for more than 20 years, the Super Bowl is more than a one-time moment for Visa – it's an opportunity to enhance the payment experience on game day and beyond, " said Chris Curtin, chief brand and innovation marketing officer, Visa. "In that spirit, we're proud to be giving back to Minneapolis, providing merchants inside and outside U.S. Bank Stadium with cutting-edge, cash-free payment technology that will help grow long-term customer loyalty and sales."
As the preferred payment services sponsor for the NFL and all official NFL events, Visa has a history of aligning with NFL stadiums to provide a best-in-class payment experience for fans and merchants. Notably, earlier this season, Visa outfitted Levi's Stadium in Santa Clara, CA with 550+ EMV contactless POS terminals to encourage the greater use of mobile payments and contactless technology. Visa is looking forward to showcasing the future of digital payments with fans everywhere as they prepare for Super Bowl LII.
For additional information on Visa's activities in Minneapolis, follow along at @VisaNews on Twitter and visit www.visa.com.
About Visa Inc.
Visa Inc. (NYSE: V) is the world's leader in digital payments. Our mission is to connect the world through the most innovative, reliable and secure payment network – enabling individuals, businesses and economies to thrive. Our advanced global processing network, VisaNet, provides secure and reliable payments around the world, and is capable of handling more than 65,000 transaction messages a second. The company's relentless focus on innovation is a catalyst for the rapid growth of connected commerce on any device, and a driving force behind the dream of a cashless future for everyone, everywhere. As the world moves from analog to digital, Visa is applying our brand, products, people, network and scale to reshape the future of commerce. For more information, visit usa.visa.com/aboutvisa, visacorporate.tumblr.com and @VisaNews.