Bank of America Merrill Launches Global Digital Disbursements in Collaboration With PayPal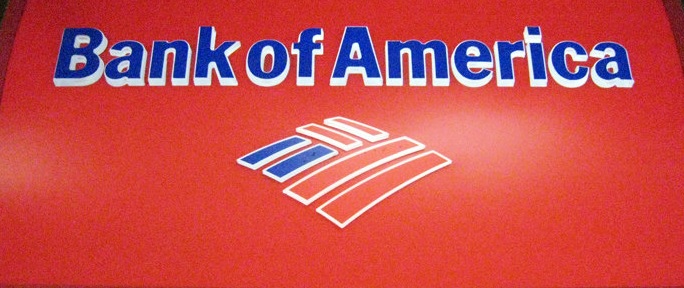 U.S. Commercial Clients Can Now Disburse Funds in Other Currencies and Countries via PayPal
Bank of America Merrill Lynch (BofA Merrill) is pleased to announce a collaboration with PayPal that will allow the bank's U.S.-based commercial clients to make payments in local currencies to payees who hold PayPal accounts. The payments, which are initiated through BofA Merrill's Global Digital Disbursements product, can be made from the U.S. to PayPal account holders in Mexico, France, Germany, Italy, the U.K., and the Philippines.
In 2014, BofA Merrill launched Digital Disbursements, becoming the first financial institution in the U.S. to offer interbank business-to-consumer (B2C) payments that use an email address or mobile phone number as an identifier. Today, it is the first financial institution in the U.S. to offer B2C payments through PayPal, using an email address as an identifier, effectively launching the global version of BofA Merrill's Digital Disbursements product.
"We're excited to add the PayPal payment option to our Digital Disbursements solution and offer another way for clients to disburse funds quickly and efficiently across borders," said Hubert J.P. Jolly, global head of financing and channels for Global Transaction Services (GTS) at BofA Merrill. "The agreement will help our clients access the growth in the use of digital wallets, which in many parts of the world are the preferred method of payment."
Global Digital Disbursements is an alternative to traditional wire, ACH, or check payments. This product benefits a range of businesses:
• Sharing economy business models, such as paying people who rent their homes.
• Gig economy business models, to pay people who perform contract work.
• Online marketplaces where proceeds need to be disbursed to online sellers.
• Nonprofit organizations that need to disburse financial aid.
• Insurance claim payments.
• Higher education institutions that disburse stipends to students.
For the payment beneficiary, the advantages of Global Digital Disbursements include fast receipt of funds and increased convenience.
With This launch, BofA Merrill clients can now use a payee's email address to disburse funds through PayPal, eliminating the need for the payer to gather and store an individual's bank account information. Visit our website for more information about Global Digital Disbursements. This is the latest development of our enterprise relationship with PayPal.
In August 2017, we announced an agreement for Bank of America retail customers to transact with PayPal in stores and seamlessly link their Bank of America credit and debit cards to their PayPal accounts.
Bank of America
Bank of America is one of the world's leading financial institutions, serving individual consumers, small and middle-market businesses and large corporations with a full range of banking, investing, asset management and other financial and risk management products and services. The company provides unmatched convenience in the United States, serving approximately 47 million consumer and small business relationships with approximately 4,500 retail financial centers, approximately 16,000 ATMs, and award-winning digital banking with approximately 35 million active users, including approximately 24 million mobile users.