United Overseas Bank Changes the Way People Exchange Currency with Mighty FX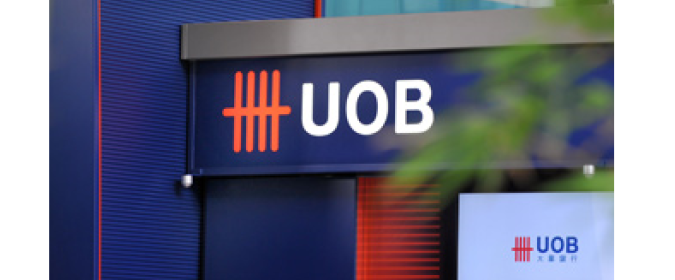 United Overseas Bank (UOB) is changing the way savvy online shoppers and international travellers buy and pay with foreign currencies with its new digital banking solution Mighty FX
Mighty FX enables customers to trade and to transact quickly and conveniently in 11 currencies1 without being charged any currency conversion fees. Not having to pay conversion fees tops the list of what consumers (65 per cent) say they want from a digital foreign exchange (FX) service according to research2 commissioned by UOB.
Mighty FX, which works through UOB's award-winning mobile app UOB Mighty, also fulfils the other top items on their wishlist. These are no minimum deposit limit (49 per cent), giving consumers the ability to make transactions in a foreign currency on-the-go, seven days a week (39 per cent) and being able to change currency at their preferred rate (29 per cent).
Given that seven in 10 respondents say they spend their time looking for the best FX rates at money changers, the Bank has designed Mighty FX to create a simpler, smarter and more efficient means for customers to convert currency.
And unlike changing money at traditional money changers where only the buy and sell rates at a point in time can be used, customers can use Mighty FX to review current and historical rates and then choose to set alerts for their preferred rates. Mighty FX can be set to convert the funds when the preferred rate is met, and the customer will be notified of the transaction.
Mr Aaron Chiew, Head of Digital and Mobile, Regional Digital Banking, UOB said that Mighty FX was designed to tick all the boxes in making it easier for customers to manage their foreign currency needs, whether it is to use the money to spend online at overseas merchants, to set aside foreign currencies for their holidays overseas or to use the account to help build up their foreign currency savings. It also gives them the certainty that they are getting the rate they want.
"Mighty FX's transparent currency conversion service means that customers are able to choose when they want to buy a foreign currency and at a price point with which they are comfortable. For the one in three people already planning their next overseas holiday, they would not have to take time out of their day to look around for a money changer with the best rates. They can begin budgeting for their holiday by simply setting a trade alert for their preferred rate, and thereafter trade at any time and from anywhere. Mighty FX also means that for those who need cash when overseas, they will know exactly how much they are paying for their cash withdrawals as it is drawn from their Mighty FX account at their preferred rate," Mr Chiew said.
The Mighty FX solution was piloted in November last year. One of the respondents who provided feedback on the experience said she had used the service to begin putting aside money for her trip to Europe in a few months. As she also shops at overseas websites, she wanted to be sure she would receive the best rates for her online purchases too.
"As most of my family and many of my friends live overseas, I do a lot of birthday and festive shopping online. When it comes to currency conversion at the point of checkout, rather than have to take the exchange rate offered at that time, I have already converted the money at my preferred rate using Mighty FX. This puts me in better control of my spending," she said.
How Mighty FX works Mighty FX comes in a set of 10 foreign currency accounts and is linked to a SGD-based UOB current account3 , such as the One Account or the KrisFlyer UOB Account. Any transactions or funds within the Mighty FX account will also qualify for bonus interest or KrisFlyer miles, depending on the type of SGD base account to which it is linked.
Mighty FX does not require a minimum balance and does not charge fall-below fees. Trades can be conducted from as little as S$1 and up to S$50,000.
To sign up for Mighty FX, customers simply need to open or to hold an eligible UOB SGD account and to link it to Mighty FX through UOB Mighty or the Bank's online banking site. A physical debit card linked to the customer's Mighty FX account will also be issued. Whenever a customer makes a purchase at a physical or online store using the Mighty FX debit card or KrisFlyer UOB debit card, the amount will be drawn from the relevant currency account.
Take an example of a customer in Singapore who shops at a US-based online store. At the checkout point, they choose to pay in USD because the exchange rate is either set at their preferred rate or happens to be in their favour. The Mighty FX debit card will then automatically draw the transaction amount from the customer's Mighty FX USD account for payment to be made.
For customers who want to use cash while travelling, they can withdraw cash certain it is at an exchange rate that they chose. Mighty FX also provides another element of certainty as ATM cash withdrawals are capped at a flat fee of S$5 or foreign currency equivalent for each transaction. With Mighty FX's ATM finder function, customers can find the nearest ATM quickly. Cash withdrawals can be made with the debit card at more than two million ATM locations worldwide.
For more information on Mighty FX, please visit www.uob.com.sg/mightyfx.
About United Overseas Bank
United Overseas Bank Limited (UOB) is a leading bank in Asia with a global network of more than 500 offices in 19 countries and territories in Asia Pacific, Europe and North America. Since its incorporation in 1935, UOB has grown organically and through a series of strategic acquisitions. UOB is rated among the world's top banks: Aa1 by Moody's and AA- by Standard & Poor's and Fitch Ratings respectively. In Asia, UOB operates through its head office in Singapore and banking subsidiaries in China, Indonesia, Malaysia and Thailand, as well as branches and representative offices across the region.