Visa and Cambia Health Solutions Collaborate to Accelerate Patient Health Care Payments with Visa Direct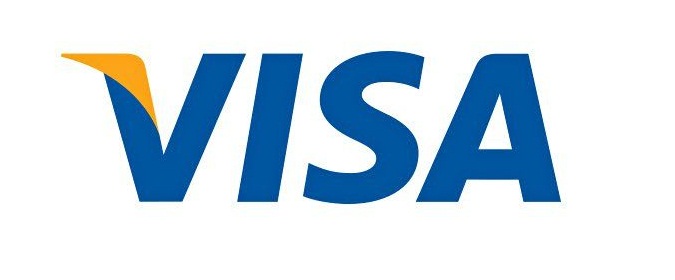 Cambia Health Solutions is the first health care company to select Visa Direct technology to transform the reimbursement experience for consumers
Today Visa (NYSE:V) announced it will help health care consumers get reimbursed easily and securely through a new collaboration with Cambia Health Solutions, a total health solutions company based in the Pacific Northwest. With the integration of Visa Direct technology into its payment platform, customers of Cambia's family of companies will be able to receive health care reimbursements directly to their eligible debit cards, speeding up the payment process. This effort emerged from ongoing co-innovation efforts between Cambia and Visa to explore opportunities to modernize payment in health care.
Visa Direct is a card-based platform that can deliver funds in near real-time1 to more than 1 billion eligible Visa card accounts, as well as non-Visa branded debit cards. Using VisaNet, the world's largest payment network, it can reach nearly every consumer or small business with a debit card2. Funds are disbursed to eligible Visa card accounts using Visa's secure network, without the need for providing complicated checking account and routing numbers or completing additional steps like trial deposits.
"Checks are still very prevalent in health care, for both large dollar and small dollar payments," said Cecilia Frew, Head of U.S. Push Payments for Visa Inc."According to a Visa-conducted survey, 89% of U.S. debit cardholders with health insurance say they would likely use a debit card for direct payouts, such as health care reimbursements.2 Through this partnership with Cambia Health Solutions we will be able to highlight how Visa Direct can help transform health care funds disbursements."
A first step to moving health care consumers to digital payment is member reimbursement by health plans. By merging Visa Direct with new technology developed by Cambia to capture and process claims, consumers can securely submit a claim and request reimbursement to their eligible debit card from their mobile device.
"Cambia Health Solutions' family of companies are working to make health care more efficient for health care consumers," said Scott Powers, President of Health Plan Operations. "We are thrilled to work with Visa to make health care reimbursement a more efficient experience for the customers our family of companies serves."
About Visa Direct
The Visa Direct platform is available in more than 200 markets around the world and can be used to reach more than three billion eligible consumer card accounts. Available through a comprehensive Visa Direct API library, financial institutions and technology partners can quickly build real-time3 payment solutions through a feature-rich suite of web services on the Visa Developer Platform.
More information about the Visa Developer Platform can be found at https://developer.visa.com/. More information about Visa Direct can be found at www.visa.com/visadirect.
About Visa
Visa Inc. (NYSE:V) is a global payments technology company that connects consumers, businesses, financial institutions, and governments in more than 200 countries and territories to fast, secure and reliable electronic payments. We operate one of the world's most advanced processing networks — VisaNet — that is capable of handling more than 65,000 transaction messages a second, with fraud protection for consumers and assured payment for merchants. Visa is not a bank and does not issue cards, extend credit or set rates and fees for consumers. Visa's innovations, however, enable its financial institution customers to offer consumers more choices: pay now with debit, pay ahead with prepaid or pay later with credit products. For more information, visit https://usa.visa.com/ and @VisaNews.
About Cambia Health Solutions, Inc.
Cambia Health Solutions, headquartered in Portland, Oregon, is dedicated to transforming health care. We put people at the heart of everything we do as we work to make the health care system more economically-sustainable and efficient for people and their families. Our company reaches more than 70 million Americans nationwide, including more than two million people in the Pacific Northwest who are enrolled in our regional health plans. To learn more about us, visit CambiaHealth.com or Twitter.com/cambia.