Virtual Lawyers – How Online Law is Changing the Game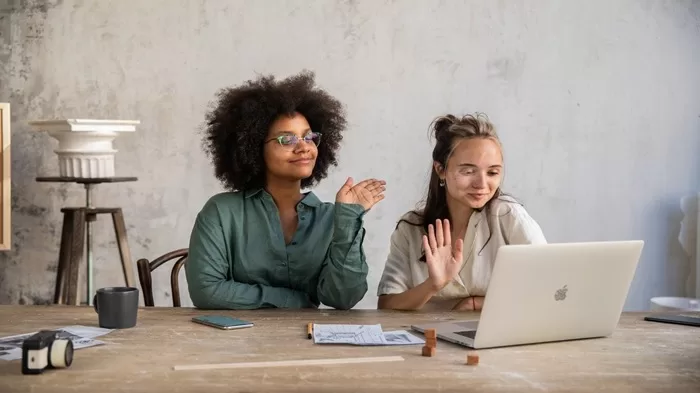 The rise of technology and the desire for on-demand services has changed many industries. So it was only a matter of time before legal services became more automated and accessible, especially since many people are already looking online for answers to their legal questions.
As one of the ways to save money on legal costs, the convenience and flexibility offered by online lawyers have also led to their popularity as a valuable addition to brick-and-mortar law firms.
Online law firms are not new. In fact, their popularity has been steadily increasing with the market size doubling between 2011 and 2021. And with average consumers getting more comfortable doing business virtually due to COVID-19, it's safe to expect the number of people using them to continue trending upward.
What is a Virtual Lawyer?
If you're unfamiliar with the concept of an online law firm or virtual legal services, a simple explanation is that they are just like traditional brick-and-mortar law firms, except that consultations are done over the phone or the internet. Clients speak with licensed, experienced lawyers who are experts in their fields, but they're doing it from the comfort of their own homes.
What are the Advantages of an Online Law Firm?
You've learned a little about the benefits of using a virtual lawyer this far, but let's do a deeper dive into how using an online law firm benefits its clients.
Cost Efficiency
With a lot less overhead, virtual law firms pass the savings on to their clients. Many also provide transparent, flat-fee pricing. This allows clients to know exactly how much they're paying and what they're paying for. With flat-fee online services, clients get the legal help they need without paying for anything they don't.
Many online lawyers also provide services that lend themselves to virtual consultations. For example, clients can complete a legally valid will by themselves with the online guidance of a licensed professional. This DIY approach to legal services further adds to client savings without compromising the level of service they receive.
It's also worth noting that with gas prices expected to continue rising, the less driving consumers have to do, the more money they save.
Convenience and Accessibility
Not only can people who need legal help get the services they need without leaving home, but virtual, online law firms offer another convenience – availability outside of regular business hours. Depending on the type of service needed, that can even include 24/7 availability.
Accessing legal help on their own terms is a major appeal to consumers. Clients no longer have to book time off of work or otherwise inconvenience their schedules for an appointment with a lawyer.
Safety
Virtual legal services also provide peace of mind for those concerned about the continued spread of COVID-19. Online law firms offer contactless solutions so at-risk consumers are not forced to jeopardize their health to access the legal services they need.