UOB Asset Management launches the United SGD Fund for retail and institutional investors in Brunei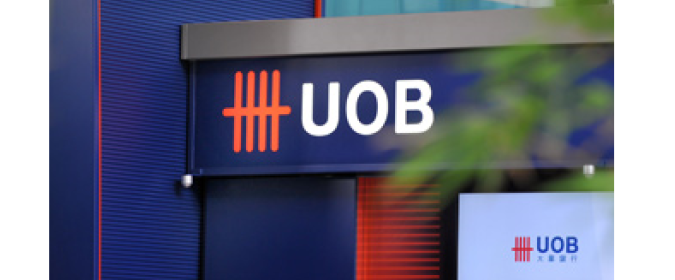 UOB Asset Management (B) Sdn Bhd (UOBAM (B)) has launched the award-winning1 United SGD Fund for retail and institutional investors in Brunei who seek regular returns.
The investment approach
To smoothen out the impact of fluctuating interest rates, the United SGD Fund invests in investment grade bonds with different maturity dates across a three-year timeframe. In an environment of rising interest rates, the capital from matured bonds in the fund will be re-invested into higher yielding, shorterdated bonds. In an environment of lower interest rates, the capital stays invested in longer maturity bonds and continues to earn higher yields.
The United SGD Fund also invests in various bond securities covering a diverse geographical footprint and multiple sectors. The fund invests in bonds denominated in different currencies for greater diversification and to minimise foreign exchange risk. The fund maintains the Singapore dollar as its base currency and hedges all exposure to foreign currencies.
Two decades of consistent returns
The launch of the United SGD Fund in Brunei coincides with the Fund's 20th anniversary in Singapore. Since its inception in June 1998, the fund has generated an annualised return of 3.27 per cent2 (before sales charge) as at 31 January 2018 versus its 6-month Singapore Interbank Bid Rate benchmark of 1.25 per cent3 .
The total size of the fund is S$1.54 billion as at end February 2018. It is available in US dollar and Singapore dollar denominations in both the retail and institutional classes. Retail investors can invest in the fund with a minimum amount of S$1,000 or US$1,000.
The United SGD fund is a recognised Collective Investment Scheme by Autoriti Monetari Brunei Darussalam. Retail investors may approach Baiduri Capital, the appointed distributor of the fund.
About UOB Asset Management
UOB Asset Management Ltd (UOBAM) is a wholly-owned subsidiary of United Overseas Bank Limited. Established in 1986, UOBAM has been managing collective investment schemes and discretionary funds in Singapore for more than 30 years. We currently manage 58 unit trusts in Singapore and are one of the largest unit trust managers in terms of assets under management. As at 31 December 2017, UOBAM and our subsidiaries manage about S$34.6 billion (US$25.9 billion) in clients' assets. UOBAM has an extensive presence in Asia with regional business and investment offices in Malaysia, Thailand, Brunei, Taiwan and Japan. Our network includes UOB Alternative Investment Management Pte. Ltd. and UOB Islamic Asset Management Sdn Bhd in Malaysia. We have two joint ventures: Ping-An UOB Fund Management Company (China) and UOBSM Asset Management Pte Ltd (Singapore). In addition, we forged strategic alliances with UTI International (India) and Wellington Management Singapore.