Bank of America Introduces Business Advantage Relationship Rewards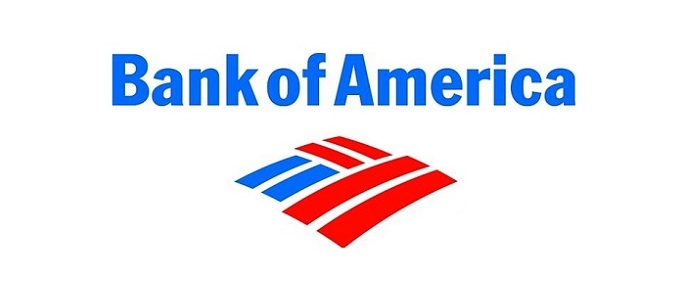 New Program Offers Small Business Clients Wide-Ranging Benefits to Help Them Grow
Bank of America launched Business Advantage Relationship Rewards, a new program that rewards eligible small business clients with an attractive suite of benefits and rewards that grow as their Bank of America business deposit and/or Merrill Edge and Merrill Lynch investment balances increase. The program is built on the success of Bank of America Preferred Rewards, which launched in 2014 as the first and only consumer banking rewards program of its kind offering clients benefits and rewards for their everyday banking activities.
According to a recent Bank of America Small Business Owner Report, 82 percent of entrepreneurs who receive rewards from vendors and business partners say it increases their loyalty. As the most comprehensive multi-product rewards program available in the small business banking space, Business Advantage Relationship Rewards provides clients with an opportunity to enjoy a more rewarding business relationship with Bank of America.
"We created this new rewards program to show our 3.1 million small business customers, as well as potential clients, how much we value their business while providing them with a competitive advantage," said Sharon Miller, managing director, head of small business at Bank of America. "Through Business Advantage Relationship Rewards, we are committed to building strong, long-term relationships with our clients through a wide range of tangible benefits to help them grow their businesses and get more back from their banking."
Clients with an eligible Bank of America business checking account, and a three-month average combined balance of $20,000 or more in qualifying Bank of America business deposit accounts and/or Merrill Edge or Merrill Lynch business investment accounts, can now enroll in Business Advantage Relationships Rewards by visiting a Bank of America financial center or calling 888.287.4637.
The program is structured into three tiers – Gold, Platinum and Platinum Honors – with increasing benefits and rewards as a client's combined balances grow. Qualify with three-month average combined balances of $20,000 for the Gold tier, $50,000 for the Platinum tier, and $100,000 for the Platinum Honors tier. Benefits include:
Credit card rewards bonuses: 25 percent to 75 percent rewards bonus on the base earn for eligible Bank of America Business Advantage credit cards
No fees on select everyday banking services: Waived fees on select banking services, including inbound domestic wire transfers and stop payments
Cash rewards on Bank of America Merchant Services processing: 0.05 percent to 0.15 percent rewards payment on monthly net processing
Interest rate booster on Business Advantage Savings: 5 percent to 20 percent interest rate boost on Business Advantage Savings accounts
Interest rate discounts on select small business loans:

0.25 percent to 0.75 percent interest rate discount on new Business Advantage credit lines, term loans and secured lending
0.25 percent to 0.50 percent interest rate discount on new Business Advantage auto loans
0.25 percent to 0.50 percent interest rate discount on new Business Advantage commercial real estate loans
0.25 percent to 0.35 percent interest rate discount on new credit lines and term loans for Practice Solutions clients

Full-service payroll fee refunds: Monthly payroll product service fee refunds of $10 to $20
$0 1 online stock and ETF trades 2 (Platinum and Platinum Honors tier only): Waived commission fee on up to 100 monthly Merrill Edge online stock and ETF trades
Priority client service: Access to a dedicated team of specialists at a priority phone number, and a complimentary Merrill Edge financial review
There is no fee to enroll in Business Advantage Relationship Rewards. For more information on the program, including terms and conditions, click here.
1 Eligibility: Commissions are only waived for online stock and ETF trades conducted via an individual or jointly owned online investing and trading personal CMA® or IRA account. MLPF&S waives its commission fee for:
– 30 monthly online stock and ETF trades for Platinum tier clients
– 100 monthly online stock and ETF trades for Platinum Honors tier clients
For details about commissions, transaction fees and any other fees that may apply, visit merrilledge.com/pricing. Certain account types are not eligible. Other restrictions may apply. Relationship requirements and pricing are subject to change and/or termination without advance notice. For full details about ways to qualify for $0 trades, call 888.MER.EDGE (888.637.3343) or visit merrilledge.com/$0detail.
2 Other fees may apply. Sales are subject to a transaction fee of between $0.01 and $0.03 per $1,000 of principal. There are costs associated with owning ETFs. To learn more about Merrill Edge pricing, visit merrilledge.com/pricing.
Bank of America
Bank of America is one of the world's leading financial institutions, serving individual consumers, small and middle-market businesses and large corporations with a full range of banking, investing, asset management and other financial and risk management products and services. The company provides unmatched convenience in the United States, serving approximately 47 million consumer and small business relationships with approximately 4,500 retail financial centers, approximately 16,000 ATMs, and award-winning digital banking with approximately 35 million active users, including approximately 24 million mobile users. Bank of America is a global leader in wealth management, corporate and investment banking and trading across a broad range of asset classes, serving corporations, governments, institutions and individuals around the world. Bank of America offers industry-leading support to approximately 3 million small business owners through a suite of innovative, easy-to-use online products and services. The company serves clients through operations in all 50 states, the District of Columbia, the U.S. Virgin Islands, Puerto Rico and more than 35 countries. Bank of America Corporation stock (NYSE: BAC) is listed on the New York Stock Exchange.