DBS Launches DBS Electricity Marketplace which Allows Consumers to Make Seamless Switch of Electricity Retailers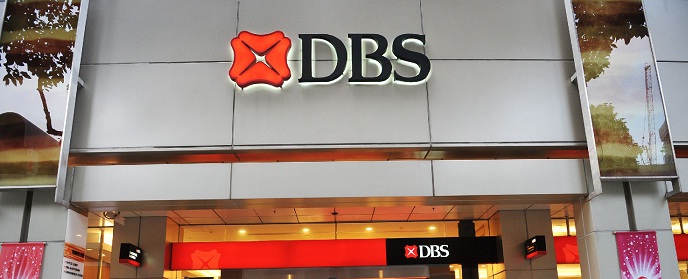 Households in Jurong can choose between new electricity retailers iSwitch and Keppel Electric in pilot phase; DBS to make more retailers available to consumers at a later date
DBS announced the launch of the DBS Electricity Marketplace(http://go.dbs.com/sg-electricitymarketplace) which will allow all households in Jurong (residents with postal code of 60, 61, 62, 63 and 64) to seamlessly switch to other retailers with the liberalisation of the retail electricity market in Singapore. Around 108,000 households in Jurong will stand to benefit in this pilot phase.
As a start, DBS is working with two electricity retailers – iSwitch and Keppel Electric. During the pilot phase, all households in Jurong can search for various price plans that best suit their electricity needs on the DBS Electricity Marketplace. For DBS/POSB customers, they can apply directly with just a few simple clicks via DBS/POSB digibank and choose their preferred payment options. Once the switch is done, customers can look forward to their selected electricity plans provided by their new electricity retailer, without any service disruption.
Said Jeremy Soo, DBS Head of Consumer Banking Group (Singapore), "DBS Electricity Marketplace exemplifies how we are reimagining banking, using digital technology and innovation to make life simpler for our customers. Through our partnerships with alternative electricity retailers, we want to enable our customers to enjoy savings on their bills easily. Our insights also indicate that consumers want a fuss-free process to sign up for other electricity retailers, and we have made it easier and convenient for them to make the switch with just a few simple clicks on DBS/POSB digibank."
Since 2001, the Energy Market Authority has been liberalising the electricity market in Singapore in phases and the pilot phase for residents in Jurong will start from April 2018. DBS is also working with other electricity retailers which will be made available to consumers at a later date.
For more information on the DBS Electricity Marketplace, please visit http://go.dbs.com/sg-electricitymarketplace
About DBS
DBS is a leading financial services group in Asia, with over 280 branches across 18 markets. Headquartered and listed in Singapore, DBS has a growing presence in the three key Asian axes of growth: Greater China, Southeast Asia and South Asia. The bank's "AA-" and "Aa1" credit ratings are among the highest in the world.