Unlock Your Super Powers with the New Marvel MasterCard® featuring Cashback Rewards from Synchrony Financial and Marvel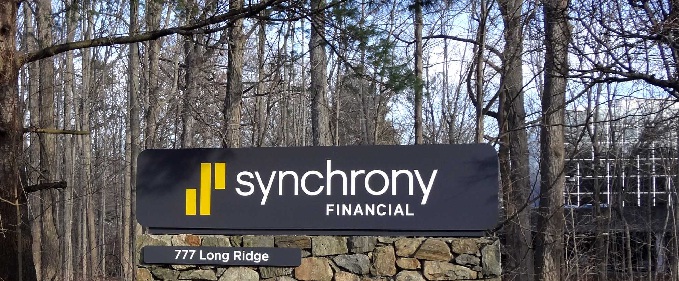 Cardholder benefits include exclusive Marvel content, merchandise, discounts and special events
Synchrony Financial (NYSE: SYF), a premier consumer financial services company with 80 years of retail heritage, and Marvel Partnerships, LLC  announced the launch of the Marvel MasterCard® with cashback rewards and exclusive cardholder benefits.
Qualifying cardholders earn 3% cashback for purchases made on select entertainment, dining, and online atmarvel.com and Marvel's official merchandise booths. Cardholders can also earn 1% cashback rewards on all other Marvel MasterCard purchases1. All cashback rewards will be paid as a statement credit.
Special extras that cardholders can enjoy with the Marvel MasterCard include a $25 statement credit after the first purchase using the card, 10% off all merchandise purchases at MarvelShop.com every day and free shipping offers on MarvelShop.com during certain times of the year.
The Marvel MasterCard aims to deliver the greatest benefits on engaging experiences. Cardholders will earn 3% cash back for spending on their favorite leisure activities – from movies, concerts and amusement parks to digital apps and games, aquariums and restaurants.
"The Marvel MasterCard provides payment flexibility, cashback rewards and exclusive benefits for cardholders," said Tom Quindlen, executive vice president and CEO, Retail Card, Synchrony Financial. "We're excited about our relationship with Marvel and the value this new card will bring to loyal Marvel fans and others who enjoy the benefits of a cashback program on dining, entertainment and merchandise."
Marvel fans can choose from one of several super-powered card designs to show their affinity for Marvel's Super Heroes.
"This is an exciting opportunity for Marvel fans to earn rewards, save money and always carry Marvel artwork with them," said Rob Steffens, CFO, Marvel. "We expect the fun and the value of the card to be a hit with Marvel fans everywhere."
"Marvel fans will undoubtedly be delighted to carry and use these lively card images, and proudly show affinity for their favorite Marvel Super Heroes," said Joe Quesada, Chief Creative Officer, Marvel. "The card designs creatively represent some of the biggest Marvel heroes and further emphasize what it means to show your Marvel pride on a day-to-day basis."
About Marvel
Marvel Entertainment, LLC, a wholly-owned subsidiary of The Walt Disney Company, is one of the world's most prominent character-based entertainment companies, built on a proven library of more than 8,000 characters featured in a variety of media over seventy-five years. Marvel utilizes its character franchises in entertainment, licensing and publishing. For more information, visit marvel.com.© 2016 MARVEL
 About MasterCard
MasterCard (NYSE: MA), www.mastercard.com, is a technology company in the global payments industry.  We operate the world's fastest payments processing network, connecting consumers, financial institutions, merchants, governments and businesses in more than 210 countries and territories.  MasterCard products and solutions make everyday commerce activities – such as shopping, traveling, running a business and managing finances – easier, more secure and more efficient for everyone. Follow us on Twitter @MasterCardNews, join the discussion on theBeyond the Transaction Blog and subscribe for the latest news on the Engagement Bureau. 
About Synchrony Financial                                                                                   
Synchrony Financial (NYSE: SYF) is one of the nation's premier consumer financial services companies. Our roots in consumer finance trace back to 1932, and today we are the largest provider of private label credit cards in the United States based on purchase volume and receivables.* We provide a range of credit products through programs we have established with a diverse group of national and regional retailers, local merchants, manufacturers, buying groups, industry associations and healthcare service providers to help generate growth for our partners and offer financial flexibility to our customers. Through our partners' over 350,000 locations across the United States and Canada, and their websites and mobile applications, we offer our customers a variety of credit products to finance the purchase of goods and services. Synchrony Financial (formerly GE Capital Retail Finance) offers private label and co-branded Dual Card™ credit cards, promotional financing and installment lending, loyalty programs and FDIC-insured savings products through Synchrony Bank.