TD Bank Offers Legendary Customer Service over Facebook Messenger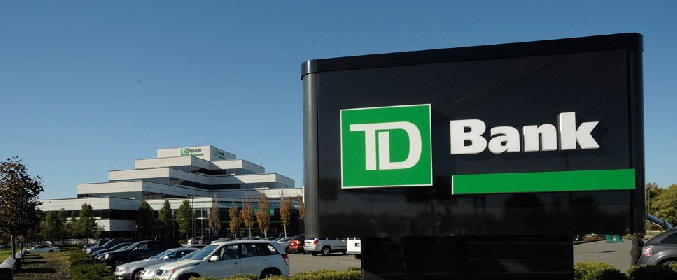 Messenger will enable live customer support for millions of customers, 365 days per year
Demonstrating a commitment to delivering legendary customer service over the channels today's customers prefer, TD Bank, America's Most Convenient Bank®, will offer customer service over Facebook Messenger, enabling live support over any connected device almost instantly.
TD Bank will provide customer service over Messenger, which connects over 900 hundred million people on a monthly basis. TD Bank Group, based in Toronto, was the first bank in the world to offer Facebook Messenger customer service in December.
Given that 67 percent of consumers would like to contact customer support over social media channels (JD Power), providing personalized support over the world's most popular social media channel demonstrates TD Bank's commitment to creating innovative omnichannel banking experiences that meet the evolving needs of today's digital consumers.
Messenger support is available from 6 am to 11 pm, EST, seven days a week. Customers can also contact TD Bank Customer Support and speak with a real person, 24 hours a day, 365 days per year.  
"We want to make it as easy as possible for our customers to get the assistance they need, whenever and wherever they need it," said Michael Rhodes, Head of Consumer Banking at TD Bank. "Given the vast popularity of Messenger, we believe this initiative will make contacting us for support even faster and easier – enabling us to deliver an unsurpassed customer experience."
TD Bank has integrated Messenger for optimal simplicity. TD will be searchable directly from Messenger. In addition, customers can locate the Messenger icon on TD Bank's mobile "contact us" page. Once on Messenger, customers can get help with general product and account questions. They can also get maps to Store locations.  TD Bank will solicit feedback to continually improve the experience.
"For today's customers, convenience means providing instant access to support over digital and social channels," said Rhodes. "And at TD Bank, we recognize that convenience should never come at the cost of a real, human touch. Messenger will help us connect our customers with a real person to satisfy their support needs. It's all part of our commitment to being the Human Bank."
TD will not ask you to provide personal information, or login information such as usernames, passwords, PINs, Identification. Plus security questions and answers, or account numbers, through Messenger.
About TD Bank, America's Most Convenient Bank®
TD Bank, America's Most Convenient Bank, is one of the 10 largest banks in the U.S., providing more than 8 million customers with a full range of retail, small business and commercial banking products and services at more than 1,200 convenient locations throughout the Northeast, Mid-Atlantic, Metro D.C., the Carolinas andFlorida. In addition, TD Bank and its subsidiaries offer customized private banking and wealth management services through TD Wealth®, and vehicle financing and dealer commercial services through TD Auto Finance. TD Bank is headquartered in Cherry Hill, N.J. To learn more, visit www.tdbank.com. Find TD Bank on Facebook at www.facebook.com/TDBank and on Twitter at www.twitter.com/TDBank_US.