Unique: George Airbag Protects Against Cybercrime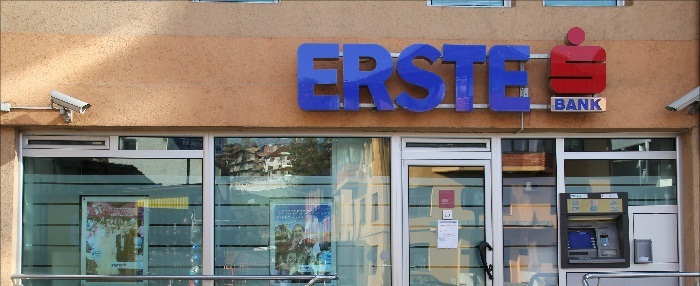 Protection against phishing and Trojans with George Airbag
New George plans available
Altogether five new plug-ins that make online banking easier
The digital banking app George by Erste Bank And Sparkassen provides further revolutionary expansions for personal banking. One of the new plug-ins is George Airbag, which covers financial damages in online banking in the event of negligent disclosure of access data or TAC codes. In practice this sometimes happens to customers through phishing emails or malware like a Trojan, which infects devices and is spying on users and their online activities. George Airbag provides insurance for the full extent of financial damages caused by online fraudsters or due to one's own negligence. Airbag can be activated directly in George, but only in the course of purchasing one of two new George plans.
Two New George plans
Currently there are two subscriptions which George users can activate. George Plus costs EUR 1.99 per month and includes three additional plug-ins aside from Airbag, which can be purchased for this monthly fee. George Premium costs EUR 3.99 per month and includes the Airbag as well as six additional plug-ins. "We are breaking entirely new ground in banking with these subscriptions", says Thomas Schaufler, chief retail officer of Erste Bank.
emember2pay can be used to remind one of upcoming payments. If one e.g. knows that a payment is pending, but a certain detail such as the amount is still missing, one can prepare the transfer and concurrently set a reminder, so as to never again miss important deadlines.

Rechnung2George (Invoice2George) takes care of filling in wire transfer forms. If an invoice is available in PDF, JGP or TIFF format, the file can simply be dragged into the online wire transfer form. The plug-in recognizes the data and automatically prepares the transfer for confirmation. Once the payment has been effected, the invoice is stored right next to the respective transaction record in the account.
Safe is a digital safe deposit box for all confidential documents such as contracts, important invoices, and also photographs. If desired, the Safe plug-in will issue reminders when e.g. a passport is close to its expiration date, or regarding the timely cancellation of a mobile phone contract. The encrypted cloud solution offers 1GB of storage space.
The plug-in Budgets works like a "digital housekeeping book". It can be used to draft monthly or annual budgets for certain spending categories. The user defines draft budgets for specific categories and the plug-in automatically issues a warning when excessive expenses threaten to occur in one of these areas.
The 7-Year Archive plug-in offers a seamless account history of the most recent seven year period, plus that of the current calendar year.
Without a subscription the individual price per plug-in is 99 cents per month.