Metro Bank Launches New Tailored Lending Products for Professional Services Sector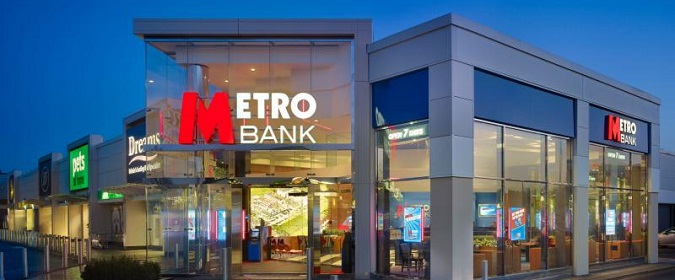 Metro Bank, the UK's leading challenger bank, has announced the launch of its professional services offering, which is geared to providing bespoke, short term funding for the sector.
The new range of lending solutions includes professional indemnity insurance (PII) funding, IT finance, tax funding, and asset finance, and will initially be available to solicitors and accountants, before being extended to other professions.
Richard Saulet, Director of Metro Bank Invoice and Asset Finance commented, "We're delighted to be expanding our offering in this sector and hope to be able to support our customers better manage their finances, enabling them to focus on growing and developing their businesses. Following direct feedback from our customers and our extensive insight in the sector, we've been able to design our products with customers in mind."
Saulet continued, "Those within the professional services frequently face having to invest significant sums of money to enable them just to practice, let alone grow. We hope that our new funding line will relieve some of this burden, directly benefitting our customers."
The announcement follows Metro Bank's successful completion of a £400 million capital raise, together with its listing on the Main Market of the London Stock Exchange in March this year. The bank continues to work towards its 2020 vision of one million customers, served by 5,000 colleagues, across up to 110 stores.