Traveling with Capital One Just Got More Rewarding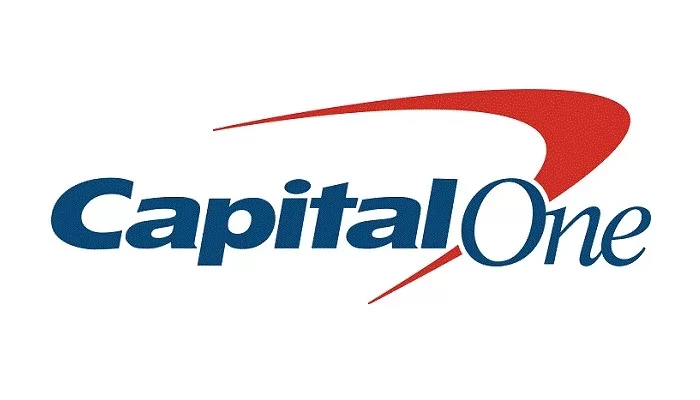 As governments across the world loosen coronavirus restrictions, the travel industry is growing hopeful that this will be the year that travel comes roaring back. The World Travel & Tourism Council, which represents the global travel and tourism industry, is hopeful too. They project that travel and tourism in the United States will reach pre-pandemic levels in 2022, contributing nearly $2 trillion to the U.S. economy.
At Capital One, we know traveling is something many of our customers are passionate about — whether they like to take one big trip a year or regularly get away on weekend adventures.
That's why we're expanding access to Capital One Travel so that all Capital One rewards cardholders can benefit from our smarter travel booking experience — allowing even more of our customers to enjoy flexibility and features not found anywhere else in the credit card industry.
Additionally, we are launching a new partnership with Turo, the world's largest peer-to-peer car sharing marketplace. Through May 16, 2023, Venture X cardholders will earn 10X miles and Venture cardholders will earn 5X miles when booking through the Turo app or on Turo.com.
Capital One Travel is Expanding To All Rewards Cardholders
In addition to being able to take advantage of Capital One Travel, Savor, Quicksilver, Spark Cash, Spark Classic, and student product suites will now earn unlimited 5% cash back on hotels and rental cars booked through Capital One Travel. These cash rewards cardholders can also redeem rewards at a 1-to-1 ratio — $1 in cash rewards is worth $1 towards a travel booking.
Venture X cardholders will continue to earn unlimited 10X miles on hotels and rental cars and 5X miles on flights booked through Capital One Travel. Similarly, Venture, VentureOne, Spark Miles and Spark Miles Select cardholders will continue to earn unlimited 5X miles on hotels and rental cars booked through Capital One Travel.
And, through Capital One Travel cardholders can take advantage of smarter travel booking features, including:
Price Prediction and Price Watches: Capital One Travel analyzes billions of data points on real flight prices and trends, leveraging AI-powered dynamic pricing to predict flight prices and recommend the best time to book, which can help save customers an average of 15% per flight. Customers also can sign up to receive price alerts for flights they're interested in and Capital One Travel will monitor prices 24/7 and notify the customer when prices drop.
Price Drop Protection: We give free price drop protection to customers who set a price alert and purchase flights when we recommend. We keep watching the price for a period of time after booking, and if the price drops, we'll help cover the difference (currently up to $50).
Price Match Guarantee: Capital One Travel offers our best prices on thousands of flights, hotels and rental cars, all backed by a price match guarantee. That means that if a customer finds a better price for the same flight, hotel, or rental car on another site within 24 hours of booking, Capital One Travel will refund the difference.
Lowest Hotel Prices: Capital One Travel compares hotel rates against Expedia, Booking.com, and other travel booking sites and proactively adjusts their prices to beat or match competitors, ensuring that customers are getting our best available price.
Cancel Your Flight For Any Reason: Ongoing unpredictability in the travel space has underscored the need for customers to be able to change or cancel their plans at a moment's notice. With this new feature, for a small fee paid at the time of booking, customers can add the option to cancel flights booked on Capital One Travel—for any reason—up to 24 hours before their first scheduled departure and receive 70-90% of their ticket cost back. The specific refund amount will be listed at the time of purchase and may vary by flight. Canceling only takes a few clicks, with no penalties and no questions asked.
Freeze a Flight Price: If a customer finds a great flight price on Capital One Travel, but isn't quite ready to book, they may have the option to freeze the price for a set period of time by paying a small fee, so they can book it at a more convenient time. If the price of the flight increases after a customer freezes it and before the frozen price expires, Capital One Travel will cover any increase up to a maximum refund limit. If the price of the flight goes down, the customer pays the lower price.
Capital One Travel is integrated into the Capital One rewards ecosystem, allowing customers to both earn and redeem rewards through the booking platform, while also leveraging Capital One's industry-leading mobile app and digital messaging capabilities.
It is one of several areas in which Capital One has elevated travel support to help customers get the most out of their experiences. Last fall, Capital One introduced Venture X and opened its first Capital One airport lounge at Dallas/Fort Worth International Airport (DFW).
Travel in Style with Turo
This month, we are launching a new partnership with Turo.
This first-of-its-kind partnership will automatically enable eligible cardholders to earn enhanced rewards when booking through the world's largest peer-to-peer car sharing marketplace with their Venture X or Venture card. Through May 16, 2023, Venture X cardholders will earn 10X miles and Venture cardholders will earn 5X miles when booking through the Turo app or on Turo.com.
Turo has established itself as a disruptor in the marketplace by creating an innovative platform that allows people to book the exact vehicle of their choosing directly from a car's owner.
It has an unrivaled network of hosts in over 7,500 cities across the U.S., U.K. and Canada. In addition to this expansive network, Turo vehicles are available for pickup in a variety of locations (not just limited to airport or downtown pickup outposts), with many Turo hosts also offering vehicle delivery for enhanced ease.
Whether it's a cool, new electric vehicle to help save on gas during summer road trips, a weekend away driving an exotic roadster to cross off the bucket list, or a day trip to the beach in a classic convertible, Turo offers an extraordinary selection of vehicle options, which cater to a variety of travel styles and experiences.
In addition, the rising cost of gas prices and the extensive electric vehicle options on Turo makes it a unique, flexible choice for those looking to travel on their own terms and to experience travel differently. Capital One's partnership with Turo comes at a unique time when travelers are looking for increased flexibility and ease ahead of this year's upcoming summer travel season.
We are excited that both of these opportunities provide new ways to offer best-in-class travel benefits and experiences to our customers, which helps them do even more of what they love.
Source: Capital One