Top Luxury Cars to Buy in 2021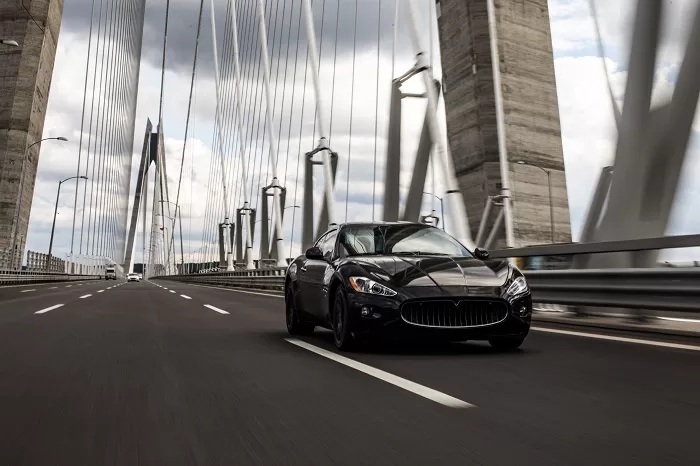 As the year slowly draws its curtains most of us are looking forward to 2021 and an end to the global pandemic. Come the summer it could all be over and if you're in the market for a luxury vehicle what better time to take advantage of the good weather and post-lockdown life.
In this article we look at some of the most popular luxury vehicles on the market and why they're so good. On the list you will find sports cars that look like SUV and executive saloons that are really speedsters underneath. You will also find something classic and something unexpected. Read on and enjoy.
Maserati Ghibli
If you want a luxury car that looks like an executive saloon but performs like a sports vehicle then you want the Maserati Ghibli. It looks and feels like a limo but performs like a sports car with its 3.0 litre engine. It can reach 60 mph in 4.9 seconds and was one of the stand out vehicles in the UK car market on release.
Although this car looks and feels like a limo it performs like a luxury sports car. It has a sleek design and a comfortable interior that rivals any car in its class. If you want a smooth executive car with power opt for the Maserati Ghibli from a car supermarket.
Maserati Levante
The Maserati Levanti is a luxury car that combines two styles, that is a luxury sports car and an SUV. The luxury SUV market is thin to say the least so if you want something that looks the part but doesn't let you down in the engine department the Levante is for you. It has a 3.0 litre V6 engine that reaches 0-60mph in 4.1 seconds.
This vehicle was first launched in 2016 but has gone through some incarnations since with added features to the interior and technology. The vehicle provides a smooth drive using automatic transmission and an eight speed gearbox. It is a fully integrated vehicle with an ESP system for seamless intervention. Inside it has DAB as standard and an excellent touchscreen.
Porsche 911 Carerra
If you want a luxury car that's also a classic then think about the Porsche 911 Carerra. This car was first launched back in 1963 and has gone through various incarnations. The latest version is a luxury sports vehicle with a powerful 3.0 litre flat-six engine, automatic transmission and acceleration of 0-62mph in just 4.0 seconds.
This version of the Carrerra takes a leap forward in terms of performance, practicality and technology, what you would expect for a modern Carerra. Despite the advances the engineers at Porsche have been savvy enough to keep the Carerra's best features and carry them forward
Aston Martin Vantage
The Aston Martin Vantage is a luxury vehicle in the same class as the sports Porsche Carerra, and in many ways it directly competes with the all time classic. The Aston Martin Vantage has a 4.0 litre twin refurbished engined rival that reaches 0-60 in 3.6 seconds, excellent performance from an excellent vehicle.
What sets the Vantage apart from the Carerra is mainly its size. The Vantage is somewhat smaller than its counterpart, a design feature that has won it praise in some quarters. It has also won praise and awards for its performance and handling, no surprise with its Mercedes-sourced 4.0-litre twin-turbo V8.
Aston Martin DBX
With the Aston Martin DBX you get another luxury hybrid – that doesn't mean it's part electric, it means it's a combination of styles; sports car and SUV. The car is made to look like an SUV from the outside but under the hood it has performance you might expect from a faster sports vehicle. The perfect blend for a target market.
Aston Martin DBX contains a 4.0-litre twin-turbo V8 engine with automatic transmission. This gives it an acceleration of 0-62 mph in 4.5 seconds. However, it doesn't look like a vehicle that has this kind of power. The DBX would not look out of place on the suburban roads.
Bentley Continental GT
The Bentley Continental is a sleek urban luxury vehicle that's contemporary and powerful. It would suit someone who wants to combine speed with style and personality. Consider the Bentley Continental if you want a vehicle that stands out in the city without looking flashy.
The Continental GT contains a 4.0 litre V8 engine that can reach 0-60 mph in 3.6 seconds, making something of a speedster. Actually the car has two engines, a W12 twin turbo and lighter V8. In terms of design, the car has a long wheel base and a forward leaning stance giving it a distinctive aesthetic.
Bentley Continental GTC
Not all luxury vehicles are hard top, convertible are also available and none come better than the Bentley Continental GTC. This vehicle is ideal for all seasons, it combines performance and power, so you can enjoy the roads in luxury whatever the weather. In terms of performance the GTC uses a 4.0 litre V8 engine and can reach 0-60 in 3.7 seconds.
The Bentley Continental is what you would expect from a car manufacturer of this standard, it's a lean and low car with sleek undulating panels sculpted from an alumina body. The roof is insulated with four layers to make it warm in the winter and even has neck warmers for those colder top-down days.
Rolls Royce Wraith
Classic luxury cars don't come much more iconic than the Rolls Royce Wraith. It's again what you would expect from such a formidable manufacturer and combines luxury with Rolls-Royce power. This monster uses a 6.6 litre twin turbo V12 engine that can reach 0-60 seconds in 4.4 seconds
The Wraith is a variation of the popular RR Ghost except it's shorter with more acceleration. The vehicle benefits from it's formidable RR engine and features a ZF auto system that can monitor the sat nav and automatically switch gears for you.