Top Gifts For Someone Special In Your Life For Christmas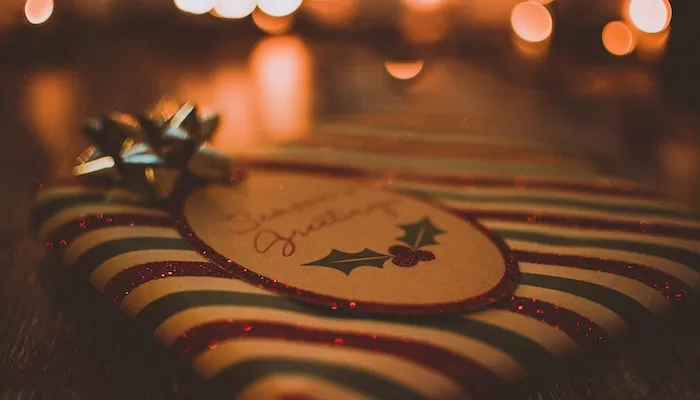 Christmas is nearly here and Christmas shopping can be quite daunting. Some people hate shopping and never know what to get or worry they will get the wrong thing. The important thing to remember is that Christmas is more than about the money you have spent on them and the thought that counts. Christmas is all about coming together with loved ones. Christmas is about spending time with loved ones, coming together over delicious festive food, being snuggled indoors while it's cold outside under a blanket watching festive films. Presents are a big part of Christmas and are very much commercialised as the main event but it is a lovely added extra. It is magical for the children to come down with presents but they don't need a mountain, just things that will make them happy and they will enjoy. You can get some little bits for a present or splash out on a single present but something a bit more flashy. Here are some ideas for Christmas.
Something Homemade
Especially for children, homemade gifts are something really special and sentimental, parents and grandparents always keep the homemade presents they receive. A great homemade option is using salt dough, you can let your children make something themselves or you could do foot or hand prints and be a bit more creative. Salt dough is easy to make, you can find plenty of recipes online and all you do is put it in the oven on low until it is done and let the children paint it after. You could also let them paint or draw something from the heart. You can buy lots of DIY craft kits in hobby stores which could be made as presents and you don't have to buy lots of stuff as it is all included in the kit.
Something Flash
A good choice of present for someone you love is to choose something that is a bit more glitz and glam. You can choose jewellery or a watch as a great gift, no one has ever been disappointed to receive that on Christmas day. For your husband look at Rolex fine watches which could be a great choice and something they would wear every day so they get wear out of it. For your wife or daughter, a nice pair of diamond earrings or a necklace would be a great choice. For a more affordable option, you could get a charm bracelet which is a great choice for occasions after you can buy charms to add to the bracelet.
Something To Do
If you have someone who seems to have everything but you don't want to buy them something they won't use, why not buy something to do? Experiences are great presents and although you don't get something on the day it could be something you get excited about. If you wanted to get something family-oriented you could buy a holiday, if you have little kids it could be something like Disney world. If you want to get something for a mother or auntie it could be something more elegant like an afternoon tea trip, you could either go together or gift it to them to go with someone else. For the boys in your life who are maybe a bit more of a thrillseeker, it could be something like go-karting, jumping out of an aeroplane or clay pigeon shooting. There is something for everyone and it gives you a lot more choices when looking for presents.
Something They Need
With the cost of living rising and a lot of people are struggling in the current climate to pay bills, buy food or simply just be in some cases. So if you know your loved ones are struggling you could use a present to help things be a bit easier for them, instead of spending money on a perfume or gift set, maybe pay a bill for them, fill their car up with fuel or do their weekly food shop. Although it wouldn't be a present that they can enjoy as a treat it could make their lives a lot easier and take some of the stress away that a lot of people have at the moment.
Christmas is a time about giving, loving and coming together, so think hard about what kind of presents you want to give out. If there are financial difficulties within the family you could opt for a secret Santa option so each person gets one gift and it is more fun.