How Mobile Devices Has Grown The Casino Market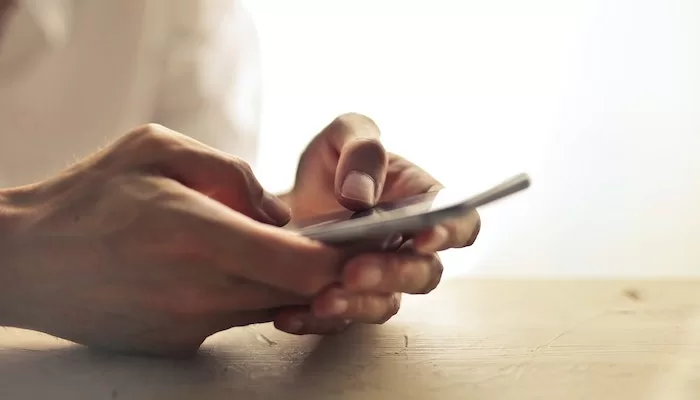 Our smartphones have completely changed how we interact with the world around us, including how we game. The music and gaming industries have thrived since the introduction of smartphones and mobile internet. 
However, there is one gaming industry that has seen astonishing growth: the casino market.
The smartphone has now become one of the main pieces of technology we use for entertainment, from watching movies and talking to friends to playing intensive card games like Hearthstone or games like Gates of Olympus on Jackpotjoy.
So how did such a small object hugely impact the casino market? 
Smartphone evolution
Before we had smartphones, we had some computers that didn't do too much and were too expensive for many people. Over time technology got smaller and more innovative, too, from the larger mobile phones that looked more like bricks than today's smartphones to tiny foldable phones.
Now, those tiny mobile phones are our primary source of communication and entertainment. We can track friends, have never-ending conversations, and play games for hours (so long as the battery holds out). There are even smartphones that are designed purely for the gaming experience.
Now over 3.8 billion people have or use smartphones, and they have become as integral as a wallet or house keys to be with us.
The rapid evolution of this technology has helped other industries to flourish too. The music industry created apps and streaming solutions, so people's favourite music was with them at all times. The casino industry also saw an opportunity too.
Casino evolution
Casinos have always been popular, and people loved to get together and play some of their favorite games like poker, blackjack, bingo, and more. When computers became more affordable and the internet became more stable and cheaper, too, people began to play at home on their computers.
The original casino experience could have been better – but the industry saw that people were trying to play and began to invest in their technology. Creating better websites with more game options and eventually following the mobile gaming trend.
Mobile casino gaming initially started through casino website optimization or pop-outs and eventually moved to the lightweight apps that we see today.
The mobile casino app revolution 
The casino industry is quick to put money into research and development of their technology and make use of all of the possibilities from mobile tech advancements. They know that to be competitive, they must go above and beyond to make the user experience enjoyable.
The games need to load fast, have stunning graphics and great music, be quick to access and make the most of the tactile nature of mobile phones. Players can choose between classic casino games with a traditional feel or slots that offer speed, bright colors, and beautiful music.
The majority of mobile players are what is classed as ultra-casual gamers. They like to open an app, play a few short games, close it and get on with other things. Casino games like slots and bingo cater very well to these gamers – and the bonus of winning money is always great.
What made mobile casino gaming so popular?
A combination of factors has made mobile casino gaming popular, although mobile technology is one of the driving factors.
Social connection
Almost all gaming apps and websites encourage people to share their gaming experiences via social media. But it's not just that; being social with other players is encouraged in the lobbies and the gaming room. With the introduction of live casino gaming and VR casino gaming, that will likely increase.
Security 
Since money is being transferred into and out of your bank and casino account, security is one of the most important things. We now have the benefit of multiple security options like two-factor authentication, verification from both vendors and financial brands, and even identity verification.
UI
Mobile user interfaces are a huge factor in the popularity of mobile gaming because the UI needs to be tactile and easy to use, with some level of gesture control. It is that combination that makes mobile gaming more immersive because mobile casino gaming is hands-on.
Internet
Stable, fast internet makes for stable and fast gaming experiences. The rate that the data is exchanged makes a huge impact on the gaming experience. With gaming smartphones rising and 5g becoming ever-popular, casino gaming is even more accessible and enjoyable.
Graphics 
The first mobile gaming graphics that many people will know is the green background and a snake made of pixel squares. Now we have full-blown beautiful mobile games with graphics that at one point were unthinkable. Augmented and virtual reality have also been introduced on mobile, making the graphics more immersive than ever.
Casual gamers
Hard-core gamers are one thing, and they have a steady impact on the size of the gaming market, but casual gamers are driving the growth of the casino market. Since the length of most of the games doesn't require any long time commitment, and in some instances, you can line up games without even needing to be online, casino gaming is perfect for casual and ultra-casual gamers.
Access
Mobile gaming allows for the fastest transfer of funds into games and quick logins – thanks to facial recognition, fingerprints, and the high-speed internet we can all enjoy now. Everything is quite literally at your fingertips.
Mobile devices have revolutionized so many different industries, but one of the biggest is the gaming industry and, more specifically, the casino industry. As mobile technology improves further, we should also expect big and exciting things from the mobile gaming and casino industries.