Top Gaming Laptops That Are Budget-Friendly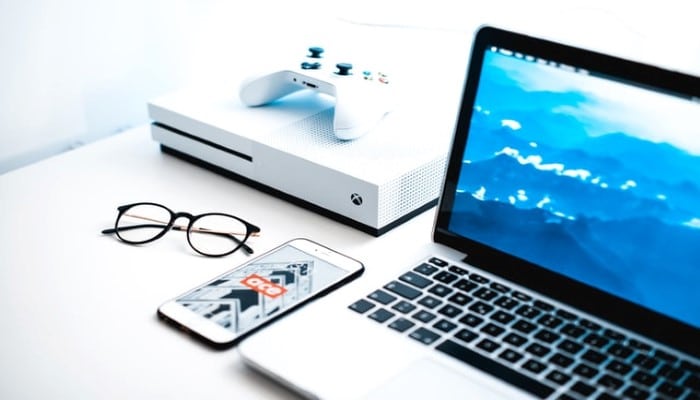 Finding a budget gaming laptop that provides an enjoyable gaming experience with excellent performance is not easy, especially when you have a limited budget. However, it's not impossible to find a suitable device. If you're in search of a budget gaming laptop that can fulfil your daily gaming and work needs then this list is going to be most helpful for you.
In this curated list, we're going to discuss the six best budget gaming laptops in 2020. Laptops in this list provide excellent value at the lowest possible price.
We've sorted out our list after reviewing several important requirements that a gaming laptop should accomplish such as RAM, storage, processing power, hardware equipment etc. Let's get started.
Asus TUF FX505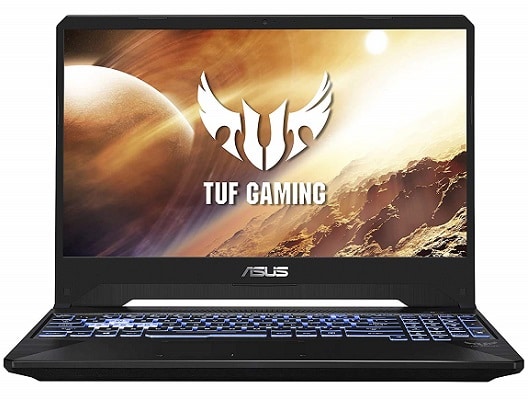 This is absolutely an outstanding budget gaming laptop that comes under a price tag of six hundred and eighty dollars. It's powered by an AMD quad-core Ryzen R5 3550H processor that speeds up the overall performance of this device. It has a Ryzen based architecture and premium hardware set for hardcore gamers. The Asus TUF FX505 offers a storage space (SSD) of 256 gigabytes that is, in my opinion enough to store most of your gaming files. You can also use it to download different games and music videos.
There's eight gigabyte ddr4 ram in the laptop. It offers a full HD 1080p 15.6-inch display that is further followed by a refresh rate of 120 hertz. In this way, the laptop provides high frame rate gaming compared to other devices under the same price. Coming to the graphics card, you'll get an Nvidia GeForce GTX 1650. It's quite reasonable to run most of your high-end games. The display, however, is known to give an inconsistent performance.
Acer Nitro 5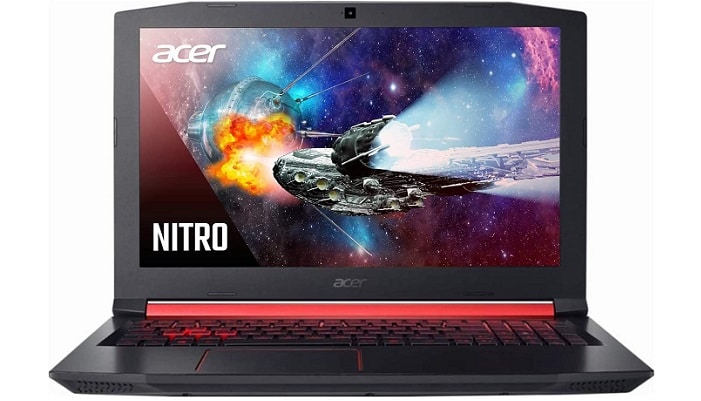 Acer Nitro 5 is undoubtedly an excellent choice as a budget gaming laptop with a price of 700. It has a budget-friendly price and suitable hardware equipment. This laptop consists of a powerful AMD Radeon RX560X graphics card with 4-gigabyte GPU. This gaming device offers its users the best gaming experience. It is packed up with high-end specifications such as the intel core i5 8300H processor. With this processor, you can speed up the tasks on your laptop. It has an eight-gigabyte ram with one terabyte of 7200 rpm SATA hard drive so that you can store all of your essential things and game files. The laptop also gets an Nvidia Geforce GTX 1050 graphics card that will display extreme level graphics capability on your laptop. The 15.6-inch, ultra HD display is enough to give you immersive gaming experience. This laptop has a good battery life with an eye-catchy and attractive design specially made for gamers.
Lenovo IdeaPad L340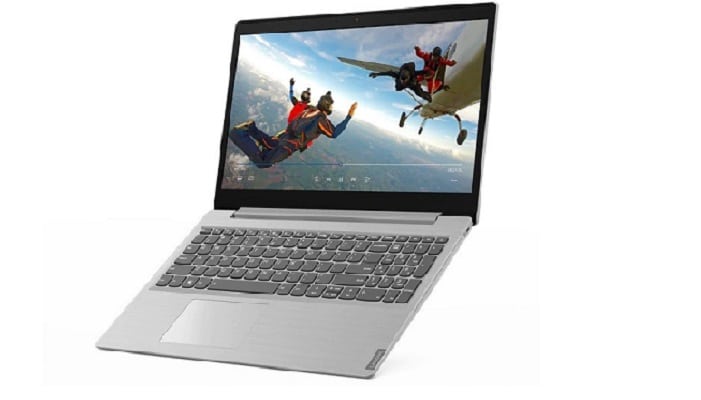 If you're in search of some refurbished budget gaming laptops, the Lenovo IdeaPad L340 is a perfect choice for you. The Lenovo IdeaPad L340 comes with a wide range of advanced features and mind-blowing specifications that you will like for sure. It has a powerful Intel Core i5 processor with Nvidia GeForce GTX 1650 to boost your games. It's equipped with an eight gigabyte of DDR4 RAM with a storage space of 512-gigabyte SSD storage. It has a 15.6-inch FHD+ display with a screen resolution of 1920×1080, Dolby audio technology is a fantastic addition to this laptop. The display becomes dim sometimes while it also skips colours but this device is excellent with a price tag of under $550.
HP Pavilion 15 – Top Gaming Laptops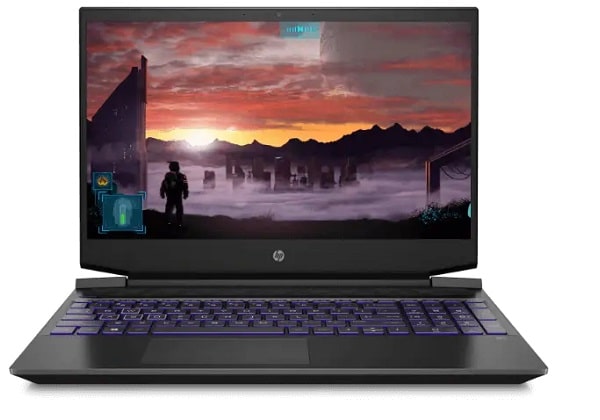 The HP Pavilion 15 is a perfect budget gaming laptop for gamers who have a tight budget and are in search of a device to meet their daily gaming requirements. It's a pure gaming laptop with several advanced features that increase the value of your games another advanced functionality in the HP Pavilion 15 is the anti-glare screen panel that decreases the stress level on your eyes. It's equipped with a 9th generation Intel Core i5 9300H processor with a 4-gigabyte Nvidia GeForce GTX 1050Ti graphics card. It has a display of 15.6 inches with IPS panels that has a refresh rate of 60 hertz which displays impressive visual performance. You can use your laptop anywhere as it has a good battery life of up to 10 hours of backup. The backlit keyboard adds to the aesthetic design of this device and enhances the gaming experience.
MSI GF-63 –Top Gaming Laptops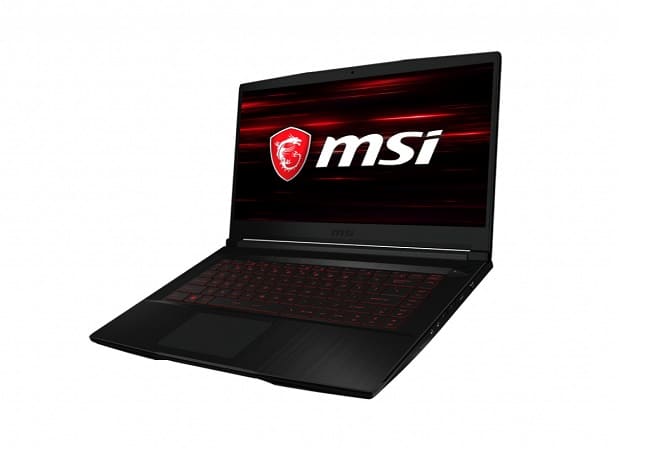 The MSI GF-63 is made explicitly for casual gamers who are not interested to spend more money on a gaming laptop. The best thing about this laptop is that it is smart and thin with an aesthetic black and red design. The gaming keyboard features red LED backlighting that gives it a pure gaming vibe. The MSI GF-63 sports an identical, classy and aesthetic display with thin bezels and impressive specifications. It's an ultra-slim gaming laptop for gamers on a tight budget.
The 15-inch notebook has a good selection of components and it contains the fastest Intel quad-core i5 9300H. It comes up with an 8 gigabyte ddr4 ram and a 512 gigabyte SSD. The energy-efficient Nvidia GeForce GTX 1650 takes good care of in-game graphics. The 15.6-inch 1080p display is too good in this price range but it could have been improved if it was more bright and colourful. It also offers a web camera with 720P resolution to display good quality pictures during processes like live streaming etc. The refresh rate of this screen is approximately about 60 hertz with installed IPS panels that help the display to look more modern.
MSI Creator 15M – Top Gaming Laptops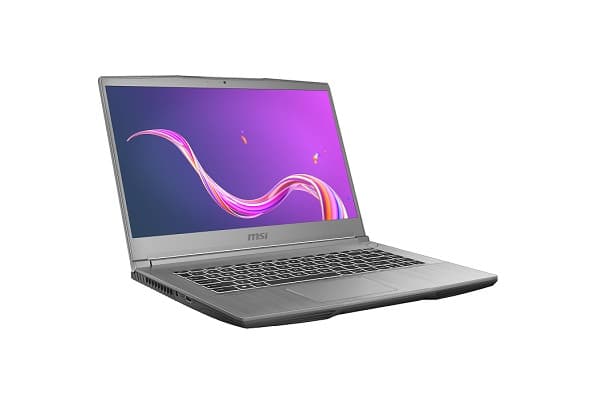 It's a powerful gaming machine that is ideal for gaming, actually not only gaming but it is said that you can use this device for graphic design, animation, photography and video editing purposes. It has a silver case with an approximate weight of 1.8 kilograms. It also has aa 10th generation core i7 hexacore Processor that quickly speeds up the processes and enhances the overall experience of users. It has a 16 gigabyte RAM and one TB SSD for better system speed and good user experience. The display has a refresh rate of 144 hertz, it is a full HD IPS display panel that is optimized for cooling as well the battery life. It is capped at 8 hours and it's good enough for you to play games on the go. The Nvidia GeForce RTX 2060 graphics card is the thing that attracts gaming creators around the globe to crave for this device. For starters, it's a high-end graphics card that is added to help competitive players to get full and high FPS and a minimum of 60 frames or more consistently. With all these specifications and features, the MSI Creator 15M comes under the price tag of $1500.
~Ash Harvey