Top Fashion Brands, Launched By Football Players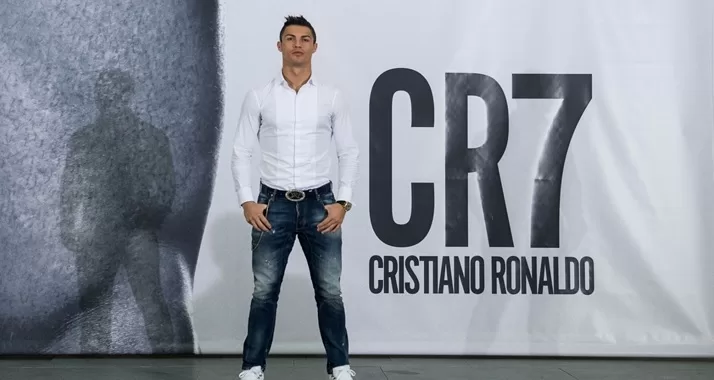 Sooner or later, all footballers ask themselves the question: what will I do when I finish my career? Someone without hesitation becomes a coach, someone takes a managerial position in one of the clubs, and some choose business.
Others start building a business during their active career. Even such living legends as Lionel Messi decided to launch clothing brands. So even though his contract with Barcelona has expired, he doesn't need to worry about the profits. Other news about Catalan forward can be found at https://bookmaker-ratings.com/news/.
We have collected the most famous cases when famous players went the same way.
Cristiano Ronaldo – CR7
It was fate itself for the famous Portuguese to launch his line of clothing with his appearance. Which he successfully did and called his brand "CR7".
Ronaldo started with underwear and later began to produce jeans under his brand. Moreover, as a model for a line of jeans for teenagers, Cristiano took his eldest son.
There is a feeling that Ronaldo will not stop there and will only expand his business.
Zlatan Ibrahimovic – A-Z
On the football field, Zlatan has no equal (at least in his opinion), but the legendary Swede did not succeed so well with business.
In 2016, Ibrahimovic launched the "A-Z" sportswear line. Everything went well at first, but high marketing costs made the company unprofitable. For two years, the Los Angeles Galaxy forward lost 21.7 million euros, and in 2018 he closed production.
Megan Rapinoe – Rapinoe
The captain of the US national team and the best football player of the 2019 World Cup Megan Rapinoe decided not to bother too much, calling her line of clothes by her name.
Rapinoe produces exclusively sportswear: sweatshirts, caps, T-shirts, etc. Her brand is popular in the US.
Eljero Elia, Gregory van der Wiel, Demy de Zeeuw – BALR
The one who succeeded in this business is a trio of former Dutch national team players. Elia, de Zeeuw and van der Wiel jointly founded the "BALR" brand in 2013. Absolutely all types of clothing are produced under this label, and they look great.
After finishing their careers, the players can safely continue to develop "BALR" and not worry about their well-being.
Jesse Lingard – JLingz
Lingard is still only young, but the Manchester United midfielder is not wasting his time. Already in 2018, he founded the "JLingz" clothing brand for men, women and children.
Remember Jesse's signature celebration when he puts his fists close to his face and raises his two index fingers upward? It is this original gesture that is depicted on the "JLingz" logo.
Lingard is doing just fine. The clothes are stylish and the sales are high.
Christian Fuchs – No Fuchs Given
Christian Fuchs is one of the coolest footballers in the legendary championship Leicester. No, it's not about the level of his game. Fuchs captivated everyone with his videos featuring Leicester's players and constant communication with fans. Many rightfully consider him the most soulful player in the Premier League.
In 2016, Fuchs began developing his "No Fuchs Given" clothing line. The logo features a large skull, and all clothing is in a similar comic style.
Didier Drogba – HOM
Chelsea and African football legend Didier Drogba launched his "HOM" brand in 2013, under which he produced swimming trunks, underpants and T-shirts with his 11th playing number.
The line did not enjoy much success, so at the moment the Ivorian stopped such activities.
It is worth noting that some of the money from the sales went to his fund, which aims to improve education and health care in Africa.
David Beckham – H&M
Perhaps, without Beckham, such a list is impossible. The English football legend has regularly launched his clothing lines in collaboration with the famous Swedish brand H&M since 2011.
The last time Beckham did this was in 2016, though.