Top 10 Best Clothing Brands For Men 2023
Looking attractive is one of a need in today's era. Clothes have changed from a necessity to status symbol depicting one's lifestyle, taste, wealth, and fashion favourites. The top 10 clothing brands for men  2023 come in a range of price points and styles, voted on by thousands of stylish, well-dressed men, they offer a wide range of classy, stylish shirts, pants, suits, sportswear, and accessories for fashion-forward men. Very few brands are embraced all over the world and are still amongst the global bestsellers. When you are looking for the most famous brand name clothes or the current trendiest clothing line, this list of the most popular men's top 10 clothing brands has something for everyone.
1. Louis Vuitton – Clothing Brand for Men
Louis Vuitton, a French fashion house founded in 1854 by Louis Vuitton producing leather goods, handbags, trunks, shoes, watches, jewellery, and accessories. It is one of the most valuable men's brand in the world with profit margins north of 30%. For men, they offer All Ready-to-Wear Leather, Coats and Outerwear, Blazers and Jackets, Pants, Denim, Shirts, Knitwear, and Sweatshirts, T-Shirts and Polos, Swimwear and much more. Louis Vuitton stores are present all around the globe in different continents. They also sell their designer wears form various e-commerce websites.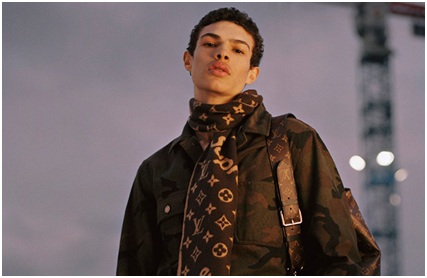 2. Gucci – Clothing Brand for Men
Gucci is an expensive Italian fashion and leather goods brand, is owned by the French company Kering. For men, this brand offers a variety of Suits & Blazers, Shorts & Pants, Denim, Shirts, Sweaters &, Cardigans, Sweatshirts & Hoodies, T-Shirts & Polo Shirts, Activewear. This Luxurious mens clothing brand has its stores established all over the world. Along with walk-in stores, Gucci has focused on online shopping activity, creating a sense of digital inspiration by including visually rich large images, promotional videos, and collaboration with celebrities.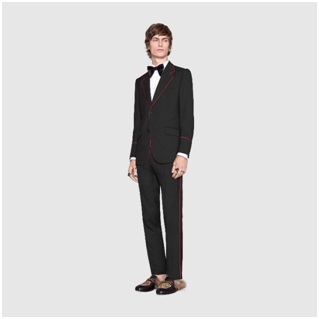 3. Giorgio Armani – Clothing Brand for Men
Giorgio Armani an Italian luxury fashion house founded by Giorgio Armani. The brand offers ready-to-wear, leather goods, shoes, watches, jewellery, accessories, eyewear, cosmetics, and home interiors. The brand's craftsmanship and luxurious materials make the Armani legacy top-notch and world-famous. Armani's men's fashion collection includes T-shirts & Polos, Pants, Jeans, Jackets, Outerwear, Suits & Tuxedos.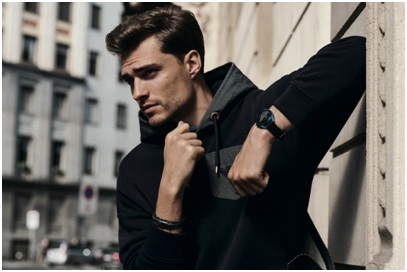 4. Balenciaga
Founded by Spanish designer Cristóbal Balenciaga in 1917, Balenciaga is a French luxury fashion house. Balenciaga is successful because it attracts and spoofs American streetwear culture by reconfiguring historical touchstones and selling the ideas back to its audience. Balenciaga is known for its most spectacular Shoe wears. This brand offers a wide variety of designer and luxurious kickass leather sneakers, leather goods, and outerwear.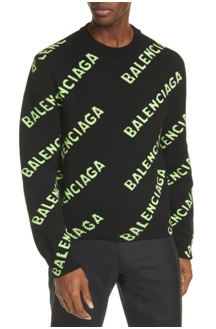 5. The North Face
The North Face, Inc. is an American established company. The North Face produces clothing, footwear, outerwear, fleece, coats, shirts, footwear, and outdoor equipment such as backpacks, tents, and sleeping bags. It is one of the most emphasized clothing brands because their jackets offer outstanding performance and are some of the most durable ones in the market. The North Face is a great choice when it comes to sportswear, also known as the Ski brand.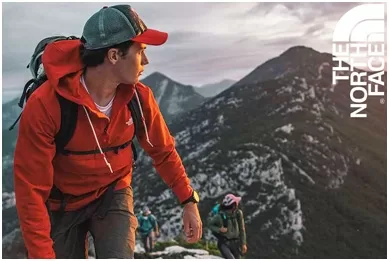 6. H&M
Hennes & Mauritz AB commonly known as H&M is a Swedish multinational clothing retail company, it has grown into one of the most recognizable brands in the fashion industry. They present a wide range of clothes like t-shirts, jackets, jeans or track pants and H&M shoes to get the most classic look at the best price. They run some successful campaigns The Free Fit denim, Denim deal, The easy-care shirt, Lil Nas X merch, Outrun yourself, CHIMI x H&M. H&M has become the world's go-to place for a quick shopping fix, with affordable and sustainable clothing for men.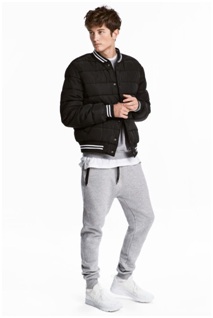 7. Versace
Versace, is an Italian fashion company and endowed by Gianni Versace in 1978. The brand which produces upmarket Italian-made wearables and leather accessories. High-end fashion is meant to be excellent to middle range clothing brands because of the history of the brand, unique branding, aesthetic, and merely because the brand name itself implies a higher "luxury" status. Versace showcases some of the most unique collections for men's clothing, an array of suits, shirts, T-shirts, coats, jackets, pants, and jeans with impeccable style.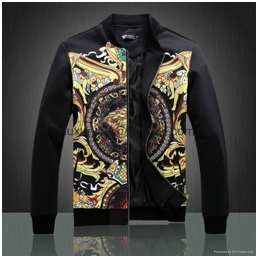 8. Hermes – The French luxury brand and goods manufacturer Hermes, that specializes in leather, lifestyle accessories, home furnishings, perfumery, jewellery, watches, and ready-to-wear clothing. The energy of pure colour meets the poetry of washed-out tones. Free dialogue between shapes, lines, and designs. Most merchandise in Hermès boutiques is very expensive and they attract a lot of attention. Hermes is a luxurious brand well known for its seasonal fashion clothes and popular among celebrities.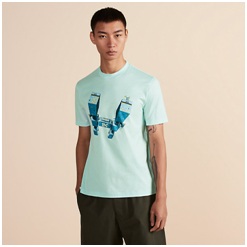 9. Prada
The renowned Italian luxury fashion house dealing in leather handbags, travel accessories, clothing, shoes, ready-to-wear, perfumes, and other fashion accessories, the most popular brand among celebrities. Prada shoes for men are sought after by those who recognize and cherish top-quality design. The label focuses on creating innovative yet timeless pieces for the ever-evolving modern wardrobe. Prada's men's collection offers a luxury range of t-shirts, trousers, jackets, shirts, pants, etc.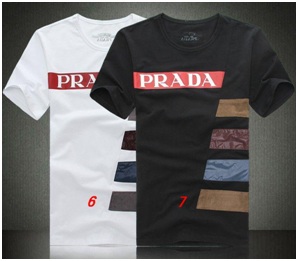 10. Ralph Lauren
The American fashion company Ralph Lauren produces products ranging from the mid-range to the luxury segments. The Purple Label is the top-end Ralph Lauren label and by far the most expensive collection of the brand, which is why it is placed at the bottom of the list of top 10 clothing brands. This company has emerged as the epitome of luxury designer wear to a focus on affordable fashion. Men can find everything from classic men's polo shirts and sweatshirts to casual shirts and pants. Ralph Laurenmen's shirts are tailored to perfection to fit you like a dream. You can choose from cotton twill shirts, linen sports ones, or denim ones.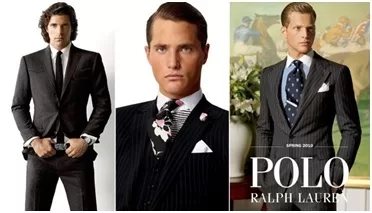 Our list of top 10 clothing brands for men is composed not purely on popularity or the latest trends (though many are popular and trendy). Instead, we listed brands we love, the brands that have received global recognition. When it comes to choosing the best clothing from the list, it is very tough to choose the best brands for yourself. Brands keep on adopting the latest trends and fashion styles. The rise of outerwear in the fashion world has been one of the overarching trends of the last few seasons and will continue well into the New Year. When it comes to classic men clothing fashion, men have a variety of options to choose from and transform themselves.