Top 7 Things To Do When Moving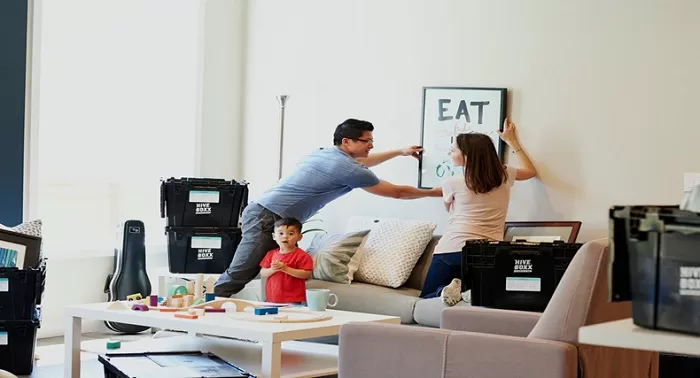 Many people are afraid of moving for a reason: packing and transporting things from one apartment to another can cost you not only titanic efforts but also time and a pretty penny.
Not to plunge into the vortex of chaos, we have created a list, following which you can organize the move yourself and not go through all the circles of hell.
1. Get rid of the truck
This step is extremely important. Look over your apartment a few weeks before X-day. Surely you will find an old chest of drawers that you don't really need, clothes that you have never put on, a cross-trainer that serves as a hanger. Why take the trash with you to your new life? Give up unnecessary things. Give them away for recycling or charity, sell them through websites, or give them out to those in need. So you will also do a good deed.
2. Measure furniture and appliances
Firstly, after measuring furniture, you will imagine the overall dimensions and know how many cars you need to order. Secondly, you should make sure that the furniture fits into the doorways of the new apartment. This way you will know whether to disassemble it on-site and transport furniture in parts, or just to pack and transport it as a whole.
3. Prepare a new apartment
Protect door slopes before bringing in furniture: they are often bumped when carrying large items. Cover the floors with foil, because the movers won't take off their shoes when bringing in each box. Make sure that everything works in the new location. Clean it up in advance – it's always nice to come to a clean house, and it will be inconvenient to clean an apartment full of furniture and boxes.
4. Take care of packing
Packing in newspapers and sheets is a relic of the past. To transport things as efficiently as possible and not break anything, buy stretch and bubble wraps for fragile things. Buy boxes (preferably by slump), ropes, and duct tape, garbage bags, and signature markers. You can also purchase several containers with lids – they will always come in handy for storing things.
 5. Check bills and orders
Shortly before you move, check your bills and decide what to do with WiFi. Most companies just transfer the contract to a new address, but it is better to find out everything in advance. Check bills so that after a year of living in a new house you don't have to pay several thousand strong debts. Don't order parcels for a month before moving. They may be delayed, and you will have to return and collect them at the old address.
6. Warn those who know you
Takу several days off, so you don't have to deal with work issues during the move. Warn your friends – perhaps one of them will want to help you. Also, leave your new contacts to your neighbors: in case someone looks for you at the old address, they will address you.
7. Collect a bag with essentials
Collect a box of essentials. After all the work is done, on the same evening you will need slippers, a toothbrush, soap, a towel, cosmetics, sleepwear, bed linen – put all this in a separate bag. It won't be superfluous to add a pack of wet wipes, a bottle of water, and the most important thing in our time – a phone charger or power bank.
Summary
The described points seem quite simple, but in fact, in the hustle and bustle, you can get stuck in the middle of the path without the strength to keep going. Therefore, give up the do-it-yourself approach and hire movers.
Fly Movers in Charlotte (NC) are responsible and polite guys who carefully and professionally pack all things, load them into the car and transport everything you want.
Remember, even if you have a CCM in powerlifting, you don't need to throw out your back. Keep calm and feel free to entrust the loading of sofas, wardrobes, and other things to a team of professional movers.