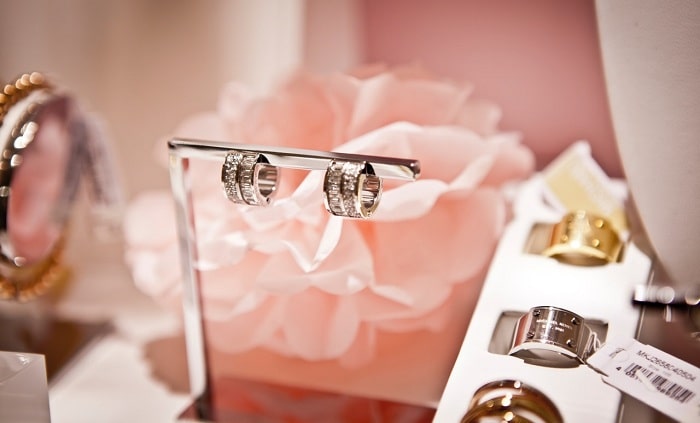 Never has there been a person who has not been "bedazzled" by precious stones and little trinkets of sheer perfection. It does not matter if you are a jewellery enthusiast or not, the very desire to touch and roll it on your palm paves way for a never-ending wish to own them. Some people, especially women love donning them on their ears, nose, necks, and wrists while others just love to collect these precious baubles as a hobby. It is an obvious fact that possessing an ornament from one of these luxury jewellery brands of the world is going to cost a fortune. A dream for many people- be it man, woman, or transgender, delicately moulded precious metals embellished with rocks that bling can attract anyone and make them crazy.
That would be enough for tempting and teasing- with this, the article should start to progress towards enlisting the top jewellery brands in the world. A brief idea about the cut, clarity, and uniqueness of these brands. It is important to know which brand to invest in based on your taste and personality.
Tiffany & Co.
The classic teal coloured box has made its presence from the corners of Hollywood to people's cupboards and then their fingers. Everyone becomes super excited when they hear this name for their choice of jewellery. It is owned by the parent company LVMH Moët Hennessy-Louis Vuitton SE, a French multinational company, and the largest producer of luxury goods. The designs at Tiffany's are as exquisite as one can ever imagine. They hold the benchmark for their perfect execution. Tiffany maintains the reputation of a masterclass cut and only approves .04% of the world's gem-grade diamonds. From vintage to trendy, Tiffany offers designs that are always class apart and edgy.
Harry Winston
Harry Winston Diamond Jewellery is among the most popular jewellery brand and very much liked by the A-listers of America's pop culture and politics. It is famous for being one of the trendy jewellery brands. This legacy of artistry was founded by Ukraine born Harry Winston who moved to the US and opened Harry Winston Inc. in New York City in the year 1932. They choose diamonds that have a high level of gemological expertise that goes behind all the right calculations, corrections, and precisions.
Cartier
They say France is the hub for art and fashion and this article is proof. Cartier was founded by Louis Francois Cartier in Paris when he took over the job of an artisan from his master Adolphe Picard in 1874. Cartier drips royalty and heavy workmanship that makes it even costlier than Tiffany's. They are not only famous for their necklaces and rings but also for their classy and sophisticated watches that have made their way onto the wrists of some huge personalities to date. They have carried on the heritage of smooth yet intricate pieces of jewellery that would never go out of demand.
Chopard
A jewellery company is known widely for its Swiss watches and jewellery. Chopard is also known as Le Petit- Fils de L.-U. Chopard & Cie S.A. It is a brand from Switzerland but hails its ancestry from Germany since 1963. They have the simplest yet intricate necklace designs. Chopard executes its product after checking the precision of the 5Cs namely Cut, Clarity, Colour, Carat, and last but not the least its trademark of choosing the diamond whose fluorescence falls between none and faint which comes under the C that says Chopard. These quality checks bring them under the best jewellery brands.
Van Cleef & Arpels
A jewellery brand that is not only a favourite among bauble lovers but even investors could not resist their hands at owning these precious things because of its excellent resale values. Another name that comes under the French club of artisans (in this article), was founded by Van Cleef and his father-in-law Saloman Arpels in the year 1896 in Paris. They expertise in being the trendsetter of the era by creating jewellery that is not only bespoke but is also delicate and unique art pieces. They deserve to be at the top of the unique jewellery brands.
Buccellati
Buccellati is a brand from the beautiful valleys of Italy with its inception being a combination of two companies namely Mario Buccellati and Gianmaria Buccellati. Their pieces of jewellery have a mixture of European and Middle Eastern touch with very delicate and detailed artwork of gold and platinum. They are more famous for their bracelets than a necklace or watches. Embellished with heavy jewels and beautifully carved jewels are a must for the people who love heavily studded ornaments.
Graff
They say anything that has the touch of a British emanates class and elegance. This jewellery brand speaks of the same but with a tinge of royalty. The price of its ring can cost up to $3 million, which itself means they the best in cut, clarity, and colour. Other than diamonds, they also expertise in emeralds, rubies, sapphires, jade, topaz, and other precious stones for which they are very much in demand. They are a trendy jewellery brand and come often are ranked as the best designer jewellery brand.
Piaget
These sophisticated ornaments have been made since 1874 by Georges Piaget in a Swiss village of La Côte-aux-Fées. It was initially a watchmaking company but later ventured into the market of ornaments which immediately became a huge name back then and now even globally. They produce contemporary jewellery that goes with the likes of modern women- a piece of art that has timeless importance which can be worn in any era and in any timeline. From platinum to gold, they have everything that can be carved into complimenting a women's look which is also a reason why it is included among the most luxurious jewellery brands.
Mikimoto
Towards the end, Mikimoto enters the list with its collection of exquisite and extraordinary collection of pearl ornaments. This Japanese jewellery brand has attracted a global market for almost a century. Mikimoto has an interesting history where the parent company was initially a pharmaceutical company when the owner with the same name took a loan to start his own first pearl oyster farm. Pearls complete and complement any look from any nation of any ethnicity- it has the power of that grace and refinement which makes it enough with even a single string of these. From a small Japanese firm to a global arena, making it one of the most popular jewellery brands in the world.
Bvlgari
An Italian brand which not only skills in jewellery but also is into watches, fragrances, accessories, and leather goods. A jewellery brand whose unique, modern, and edgy designs would lure anyone who loves to go with the trend. It was founded by Greek silversmith Sotirio Bulgari in the year 1884 in Rome. A brand that homes magnificent and breath-taking designs that are demanded on an international scale. They are colourful to the level that they can be mistaken for any nation or culture because of the gullible and vulnerable nature of the artwork that goes into it.
A whole article ended and yet no "diamonds are a women's best friends" quote? It may be because diamonds have gone way more than being women's favourites but also men who are finding it super elegant to don as mini studs or rings. With that, not only diamonds but also precious metals like silver, gold, and platinum has resurfaced again as beautiful craftsmanship and designs by rising and creative designers rule the current market in the intercontinental scenario. This article was more to introduce the global brands that are growing rapidly and to inspire budding designers who can learn to have faith from the humble beginnings of some of these jewellers.