Timeless Jewellery Pieces for Men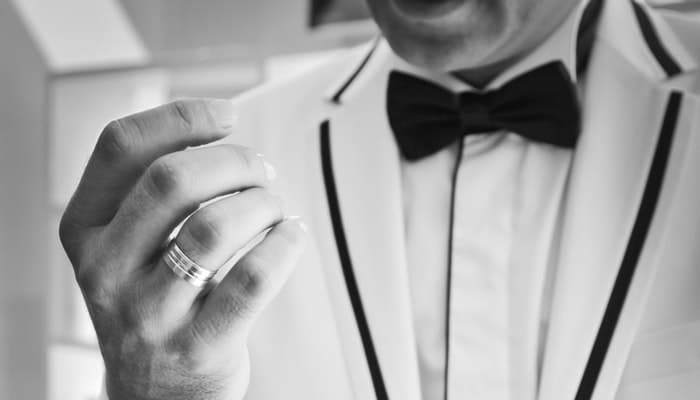 Jewellery can be the perfect way to show off your personality, add finishing touches to outfits and stand out from the crowd as a man. Many men shy away from jewellery, but it can make all the difference to your appearance and there are a number of timeless pieces which every man should own.
Classy Earrings
Earrings are typically associated with women's fashion, but a classy earring or earrings can really elevate a man's appearance, too. Diamond earrings from places like F.Hinds could be worn both as part of a casual outfit, as well as for a slightly formal night out.
Statement Watch
Every man should own a statement watch than will make a big difference to your appearance and could improve the way in which you are perceived. A statement watch will work well in a professional setting but also formal events and nights out, where you are looking to add luxury to outfits. Plus, they are highly practical too. A statement watch could also be a valuable asset that increases in value over time.
Cufflinks
For more formal events like weddings and other upscale parties, cufflinks should be worn and make a dinner jacket outfit look just that little bit more special. Some people like to wear novelty cufflinks, but if you are looking to impress then you should opt for a more traditional, timeless design.
Necklace
A necklace is another good accessory that can attract intrigue, as well as draw attention to your shoulders. The options are endless here, but you do not want to go too chunky or too delicate, so a mid-weight chain is ideal. You can then find a small pendant to hang on it which could have a personal meaning to you. A necklace with a pendant can be worn as part of a casual outfit and can be a good entry-point into jewellery for men, as you can have it under your shirt if you wish so that it is not too noticeable.
Plain Ring
It is hard to go wrong with a plain ring and this can be a good starting point if you are new to the world of jewellery as a man. Sterling silver rings will never go out of style and you can experiment on different fingers, but if you are feeling slightly more daring and extravagant then signet rings are coming back into fashion right now.
You should not shy away from jewellery as a man, as it can elevate your look to the next level, draw welcome attention and allows you to show off your personality. The above are all good places to start when it comes to men's jewellery and will provide you with something that you can wear for every type of occasion. As you might expect, you should always invest in quality and knowhow to look after your jewellery too.