Tips On Regulating Your Payday Lenders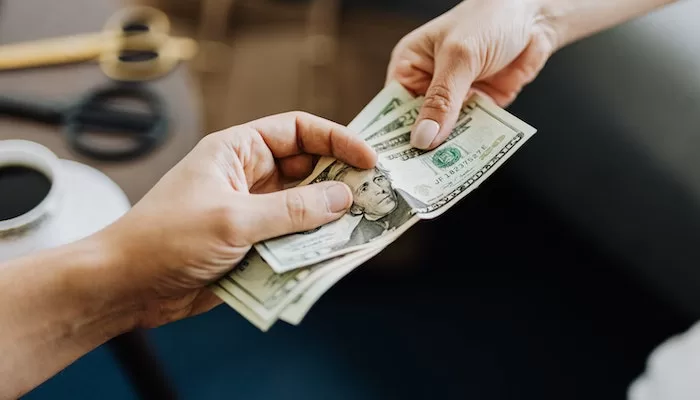 There are so many ways that you can seek financial support when in a crisis, but you always need to make sure that your chosen lender is reputable. Some of the most common forms of financial support are payday loans, and these have very strict regulations that they have to follow. However, before you apply for any payday loan, you need to make sure that the lender is reputable. So, keep reading and discover our top tips on ensuring you go for the right payday lenders.
Use The Financial Services Register
One of the most important things you can do is to check the Financial Services Register to see that they are authorised by the Financial Conduct Authority. All financial services must register with it, so you'll easily be able to see if some one isn't. If they aren't registered, then this should be a big red flag to you, and you probably want to avoid them at all costs. The register allows you to check that they have the right permissions to provide the service they're offering as well, and they will show the correct contact details of the lender too. This will help you to ensure that you aren't contacting a scammer number by mistake. You can also use the register to see payday lenders close to your location too. So, if you're ever looking for a payday lender, always ensure that you take a look at the Financial Services Register.
Check The Terms and Conditions
When it comes to the lenders themselves, always make sure you read through all their terms and conditions carefully. These can be very telling of what's to come, so you want to ensure that they're viable for you and don't have any hidden nasties. Terms and conditions will highlight all you need to know about the company, so it's important that you understand them before taking out any loans. The terms will tell you exactly what's expected of you as a customer and what you can expect from them as a lender, so always use them to your advantage. Make sure that you thoroughly understand what will happen if you miss a repayment or what your interest rates will be, as this will keep your protected from increasing your debt in the long run.
Read The Criteria
The criteria of each lender will be different, but it will always be fair. If you find that the criterion of a certain lender is impossible for anyone to meet, it's not worth applying as you will most likely receive an automatic rejection. Similarly, if the criteria are too easy, then it may be a cause for concern. If it seems like anyone can get a loan with them, then they may have some harsh repayment terms that mean they make more money. Reading through the criteria will show you how legitimate a lender is about supporting their customers, so always give them a good read before applying.
Check Their Customer Service
While it may not seem important right now, knowing that your chosen payday lender is contactable is very important in the long run. Take a look at their opening hours and see if they work with your lifestyle. Similarly, make sure that they're contactable in a way that you feel comfortable with. Some people only like speaking via email, and others prefer over the phone service. With this in mind, make sure that you choose a lender that offers you the type of service that you need when you need it. It's no use taking out a payday loan if you can't get in contact with the lender once your application has been approved. You never know what kind of assistance you'll need!
Read The Reviews
It's always a good idea to read the reviews from other customers, but it's wise to take them with a pinch of salt. If a lender only has 5* glowing reviews, then it might not be as great as you think. You want to see a good range of reviews, with an average rating of 3 stars and above. Things don't always go right, no matter how good your business is. So, if a lender is claiming to be 5 stars at all times, then it's probably not true. You should look at how they respond to their bad reviews as well. You want to see them being proactive and working hard to resolve the issues that customers are facing. If you see that their customer service isn't up to standard, then you may want to avoid them. You don't want to take out a payday loan and then come to find that they're completely unreachable if something goes wrong. So, always check out the reviews and you'll soon find out which lenders to avoid!
Payday loans can be helpful in certain situations, and lots of people use them when facing a financial emergency. You don't need to always go for the first result that comes up on Google either. Do some research and really take your time trying to find the right one for you. Always make your first stop the Financial Services Register when checking if they're regulated, and you'll soon be able to weed out any untoward companies. So, if you need a bit of financial support via a payday loan, take these tips on board, and you'll easily be able to find the right regulated lender for you.